I am a lover of all Sennheiser products and am delighted to have been asked to review the CX Sport In-Ear Wireless Headset.
The headset came neatly packaged and I started by removing the items and taking a good look at the Quick Guide and User Manual.
What's in the box?
Along with the headphones, there is a USB Charging Cable, four different size Ear Adapter Sets (XS/ S/ M/ L), three different size Ear Fin Adapter sets (S/ M/ L), a Cable Clip, a Neoprene Storage Pouch, a Quick Guide and a User Manual.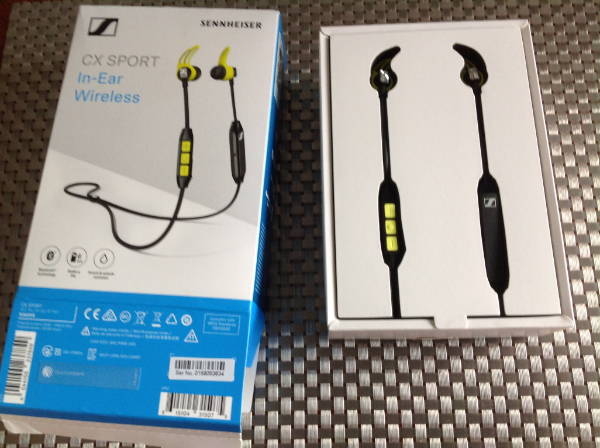 Neatly packaged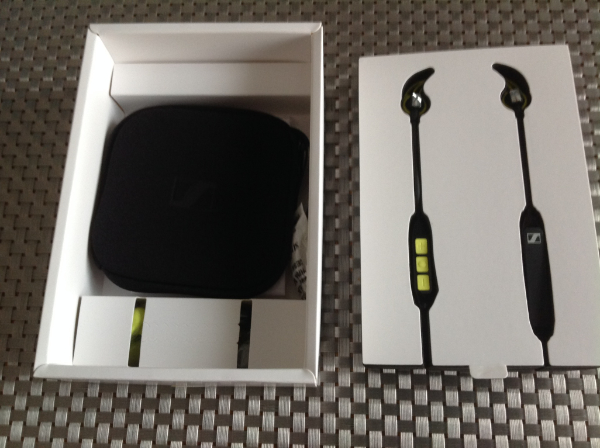 Items included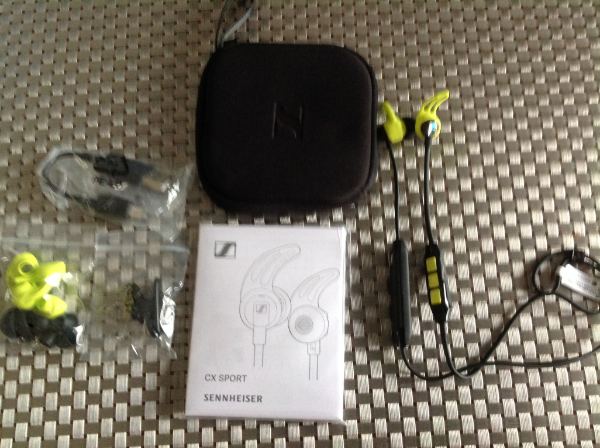 Ready to begin!
These headphones have a six-hour battery life, and can be quick-charged via a suitable USB in just ten minutes to give an hour of playback. A full charge takes 1.5hrs. I decided to fully charge the headphones before trying them out.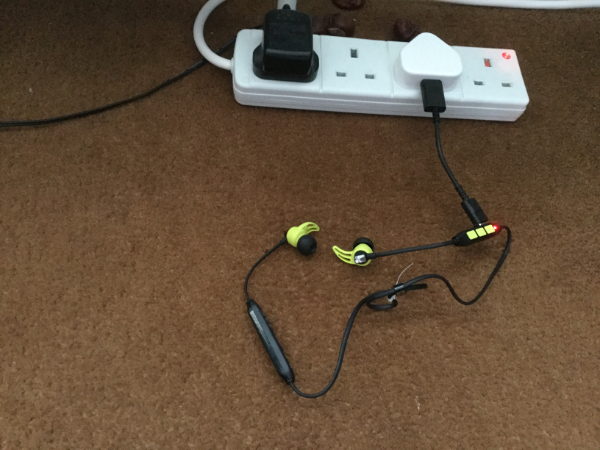 Charging via USB plug
This extract from the website is all those of you who are technically minded need to know! 'Equipped with a proprietary speaker system, it delivers a clear, detailed sound with a satisfying bass response. Its multi-connection capability lets you pair the CX SPORT with up to two devices simultaneously, while Bluetooth 4.2, Qualcomm® apt-X™ and apt-X™ Low Latency compatibility ensure that you can experience the freedom of cable-free listening with uncompromised true Hi-Fi sound. It also has a slick three-button remote that lets you effortlessly manage music and calls, as well as convenient voice prompts to further enhance ease of use.'
Weighing only 15.07 grams, the headphones are also splash and sweat resistant. You can also wear the CX Sport around the neck or in front and the included cable can be shortened or lengthened to suit individual use. The integrated clip is a nice touch and gives the wearer extra security when attached to collar etc.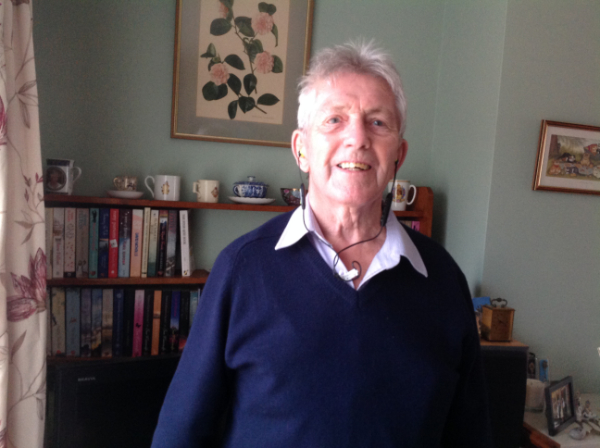 A happy Derek testing these fab headphones!
What do I think of the CX Sport Headset?
Retailing at £119.00, they may be a little dearer than you would normally pay for this type of headphones, but as with all Sennheiser products, a two year guarantee is included as standard along with FREE shipping. The sound quality is incredible and far outweighs any other make I have bought over the years. Why not treat yourself?
You can order directly from Amazon by clicking on above image.