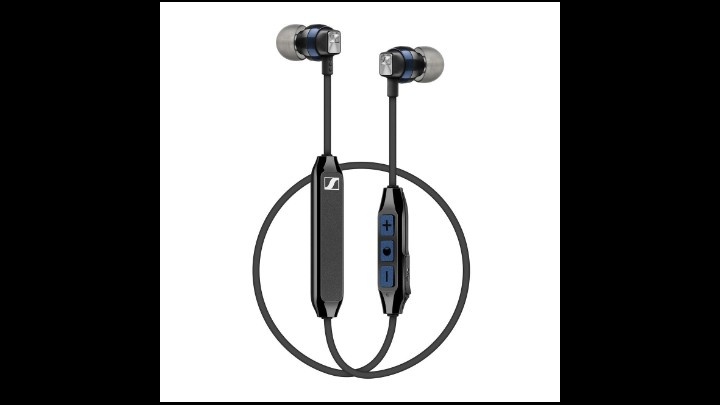 With more and more devices being wireless these days, it is so much more convenient than having wires trailing from tablets, phones, laptops etc.
I have been sent the latest wireless in-ear headphones CX 6.00 BT from Sennheiser to evaluate and would like to share my findings with you.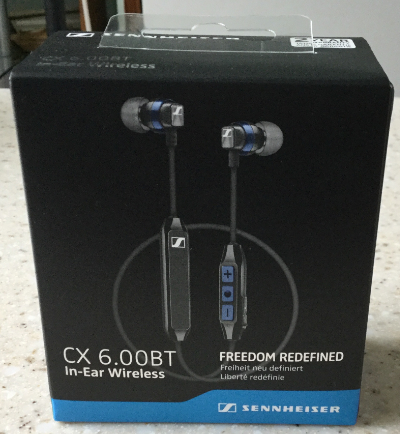 All Sennheiser products are beautifully packaged and this one is no exception.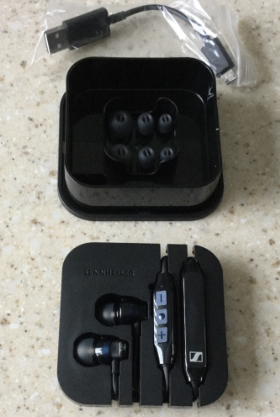 Neatly packaged
There are four sets of ear adapters, extra small, small, medium and large, so one of these fittings will be the correct one for you! The cable is designed to fit around your neck ensuring the ear adapters stay snugly in place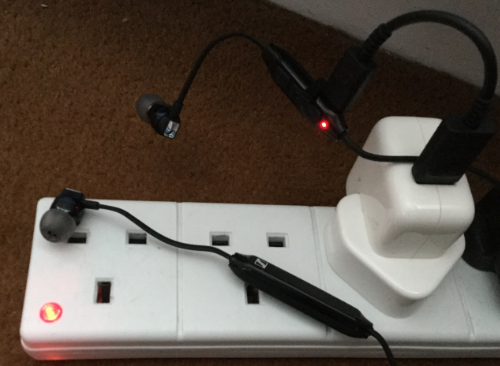 Easily charged
After removing the headphones, I charged the lithium-ion polymer battery via my USB plug for one and a half hours. It can also be charged from any suitable USB socket. The full charge gives six hours battery life and you have two hours battery life after just ten minutes charge! Once the red light turns to blue, the headphones are fully charged. Bluetooth
Once the device you wish to use accepts the headphones, you are ready to go! Let me quote a few lines from the Sennheiser website:-
'Everything under intuitive control'
'The CX 6.00BT is a fully equipped headset with advanced features like convenient , which enables pairing with up to two devices simultaneously. Making and taking calls is a breeze thanks to the integrated microphone and the 3-way calling support. The three button remote lets you control your music and calls with your fingertips. Convenient voice prompts enhance ease of use even further by notifying you about incoming calls and the battery status.'
There is a good short video to watch showing a male model with the headphones and brief descriptions of all the features .
There are three booklets included with the headphones - a safety guide, a quick guide and an instruction manual. These can also be downloaded too directly from the website if you lose them.
Priced at £89.99 on the website and with free delivery and with a two year guarantee as standard, I think these headphones represent very good value.
First published 19/2/18 on OAPSchat.co.uk