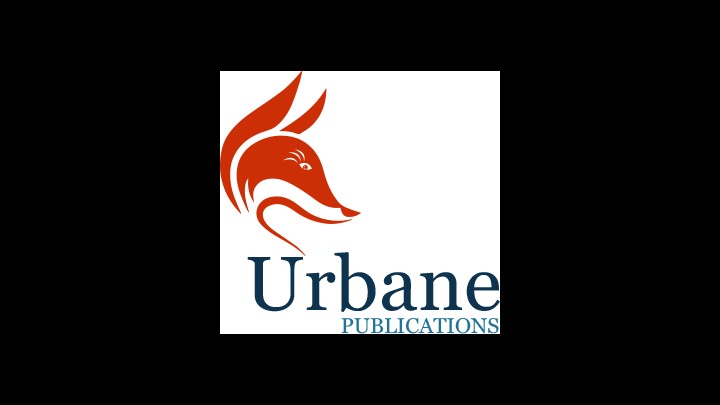 We now have the fourth part of readers reviews and once again I must thanks Matthew for his generous donation of the books.
Nicki Howells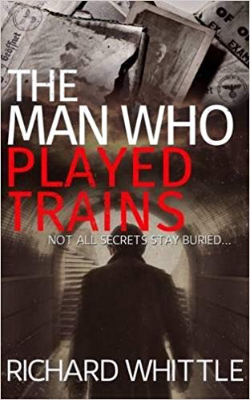 'The Man Who Played Trains by Richard Whittle
I chose this book which is a very big change of genre for me, but due to its link with ww2 I decided to give it a go- and I am so glad I did!!
The story starts with John Spargo, a mining engineer who lives in Edinburgh, who hears his mother has been attacked in the Highlands. In his quest to discover why his mother was attacked and by whom, he stumbles on a link between his father and his wartime mine and the wreck of a German U-Boat.
The book alternates between the present day and WW2 and follows Spargo in his quest to discover why his mother was killed. He involves his daughter Jez and unwittingly puts her in danger.
There are many twists, turns and lots of links that you don't expect. The title of the book doesn't make any sense until you get almost halfway into the book when we meet a certain character.
When it goes back to WW2 it is to the last few months of ww2, and we are following a German U-Boat captain- Theodor Volker. How is he connected to the murder of Spargo's mother? What connection does he have to Hitler's deputy Hermann Göring and stolen artworks?
Initially I found the book quite slow to get started, but I am glad I persevered with it, as it turned out to be a very interesting read. I liked the fact that places local to where I live are mentioned, which I found very helpful to imagine parts of the story.
All in all it is a great book, very well written and some very good, thorough descriptions. I highly recommend this book-especially if you have an interest in WW2, and if you love a good mystery!! I actually think this book would make an excellent film!!
Nicki Howells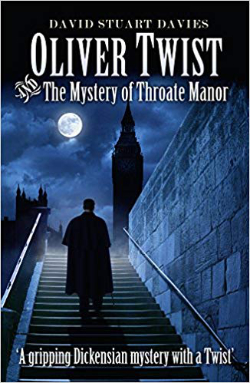 Oliver Twist and The Mystery of Throate Manor by David Stuart Davies
Having read Oliver Twist as a child this book interested me. Despite not being a Dickens continuation of the story, it was well written in Dickensian style.
Oliver Twist is now an adult in his 20's and a junior solicitor with a firm called Gripwind and Biddle (very Dickensian names!) He employs his old friend the Artful Dodger-Jack Dawkins as his clerk, in the hope of keeping him on the straight and narrow.
Oliver is given a job to trace the illegitimate son of Sir Ebenezer Throate of Throate Manor. A child conceived over 25 years ago with a young servant girl. There are plenty of twists and turns in the story, and some rather comical descriptions of the characters which caused me to laugh out loud in places!
Will Oliver and Jack be able to trace this illegitimate son? What about Sir Ebenezer's legitimate son and heir?
There are some characters with rather nefarious intentions, will they succeed in their awful deeds?
A very easy to read and quite enjoyable book.
Margaret Taylor
A really enjoyable story, with a touch of Dickens and a grown up Oliver Twist. Lots of twists and mysteries with red herrings and some violence along the way.
Would recommend this book to any one who likes a good mystery with a Victorian background.
Will look for other books by this author, hope they are as good.
Nicki Howells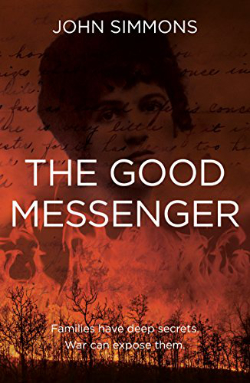 The Good Messenger by John Simmons
I chose this book because it was set partly during WW1. The story begins with part 1 in 1912 and follows Tommy Shepherd, a 9 year old boy from London who goes to stay with his mother's employer Mr Hardinge at his mansion Hardinge Hall for 2 weeks. A charitable act, in the hope that giving this young, disadvantaged boy a glimpse of how his life could be if he works hard to be the best he can be, despite his humble beginnings.
He finds himself being a messenger between Mr Hardinge's son Teddy and Rosie, the daughter of the village pub landlord. He discovers that he enjoys being able to spend his time in the woods that belong to the Hardinges. Reading and climbing trees, but he also discovers things he never knew about.
When it got to the WW1 years in part 2 I was rather disappointed to find there actually wasn't much about the war.....rather the brief mention of it and the entire 1918 portion is titled an excerpt from 'the end of war' a novel by Iris Fakenham. I wasn't too sure if this was an actual novel or if it was written by John Simmons, but it was nothing about the characters in the rest of the book. Leaving me rather confused as to the point of it.
The 3rd part returns to Tommy in 1927 and he is now an adult in his 20's and a journalist. After the discovery of baby's bones in the wood behind Hardinge Hall he is sent to investigate. He meets up with some of the people he met in 1912 and attempts to discover the truth about the bones.
Although the book is fairly well written, I am still rather confused as to the middle section. I haven't enjoyed reading this book as much as others I have read, but that might just be my particular tastes. Other people may love it, it just wasn't for me.
Margaret Joel
Tom is sent to stay with a family at Hardinge Hall for 2 weeks. It is not clear why initially. He gets involved with the family taking messages between the son and a local villager.
Years later he is a journalist, sent to investigate the discovery of a baby's bones close to Hardinge Hall. Some old acquaintances are renewed & secrets revealed.
It is a good story well told & demonstrates the changes in society pre & post first word war.
Bruce Gilbert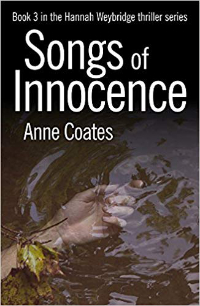 Songs of Innocence by Anne Coates
On reading this book I was at a considerable disadvantage because I read it in isolation and had not read the opening two books. Thus I found it confusing trying to work out the relationships surrounding Hannah Weybridge, the central character and the relationship with her little daughter in particular seemed very artificial and poorly portrayed.
I bridled too at the poor grammar and style of writing which detracted from my enjoyment of the book. However, as I read more my curiosity grew as to how it the tale would pan out and I persevered particularly as it concerned criminality with which I have experience as a former police officer.
Again I was disappointed - the involvement of the Home Secretary and the denouement itself was so far fetched that it left me dissatisfied.
I'm sorry I can't be more positive as I realise that other readers derived much more pleasure than I did and there is no doubt that Anne Coates paints a vivid if unrealistic picture.
Margaret James
Wyld Dreamers by Pamela Holmes
It's 1972 and throughout the UK the younger generation is busy seeking out new freedoms, especially those involving sex, legal and illegal highs, and living the kinds of lives that horrify their parents.
When teenager Amy Taylor's boyfriend David invites her to spend some time at his friend Julian's rural place in Somerset, Amy joyfully accepts and has a great summer on the farm, learning how to be a card-carrying hippy, grow her own food, make her own bread, milk Daisy the cow and grow cannabis in an abandoned glasshouse – and oh, where she has an affair with Julian's father, too. This can't possibly end well, can it?
The novel is particularly good on the period and the place in which it is set. The music, played at high volume – stuff by T Rex, Rod Stewart, Eric Clapton and other Seventies rock icons – took me back to my own teens and twenties. The clothes – those peasant skirts and cheesecloth tops – well, I might still have some in a box in the loft.
Of course the rural idyll has to end, but will Amy want it to end, and will being cast out of her own personal Eden at Wyld Farm break her heart? Or will it open a gateway to a whole new future?
Go on this enjoyable trip down Memory Lane and find out.
Margaret James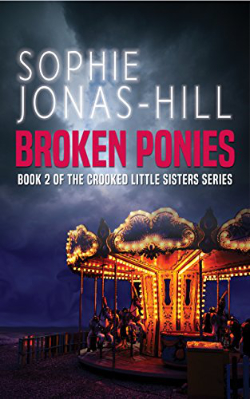 Broken Ponies by Sophie Jonas-Hill
Broken Ponies is a violent and fast-moving thriller by a young and promising novelist. It's set in the USA and it brilliantly captures the tawdriness, hopelessness and sense of desperation in some of the more challenging parts of that country. Some novels encourage readers to want to visit the places where they are set. This one encourages readers to stay well away.
The first person narrative draws the reader into the story and I found this kept me reading. I engaged with the heroine Rita and wanted to know if she would actually survive this adventure, even though she's as tough as they come. She has teamed up with former soldier Red to go on the run from the bad guys, but is this a wise decision, and who are the bad guys anyway?
As is the case with all Urbane titles, this book is beautifully produced, with a graphic on every page and decorated endpapers, which all add to the reading pleasure.
This is a story for fans of gritty American mysteries and it won't disappoint them.
Michele Turner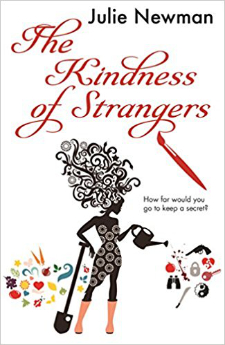 The Kindness of Strangers by Julie Newman
This is my first book by this author and what can I say......it most certainly won't be my last.
It certainly has the wow factor, involving three main characters, who, unbeknown to each of them, are linked, and as the story unfolds, there are lots of twists, turns and unexpected events.
I don't like to give stories away, but if you love books that grips you until the very end, then this is the book for you.
It's been very cleverly written with lots of unpredicted and dramatic twists, keeping you enthralled all the way through.

You won't be able to turn the pages fast enough. Do hope there is another book by Julie Newman and can highly recommend.
Sheila Hughes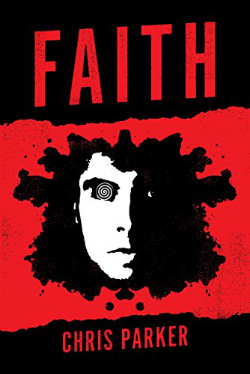 Faith by Chris Parker
It is not often I do this but I gave up on the book half way through twice. The second time I got to page 161 and just couldn't go on. A good book to me is a book I can't put down or a book I don't want to finish as its so good you don't want it to end. unfortunately for me this book was neither. As Faith was the third book of a trilogy maybe if I had read the other two I may have enjoyed it more but I don't think I would have.
I have read and enjoyed many murder mystery books in the past but they have not been Courtroom Thrillers so perhaps this was the reason I could not get into this book.
Janice Rosser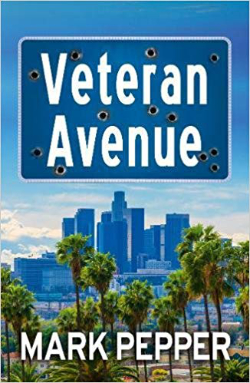 Veteran Avenue by Mark Pepper
This is the first book I have read by Mark Pepper and was not sure if it would would be in the right category of books I usually read. However, from the outset, It was a real page turner. Such detailed events keep the reader enthralled and Mark has obviously researched the places and events so well.
The story revolves around a boy called John and we start in 1978 when John, aged 8 is on holiday with his parents in Oregon. He goes for a walk off the beaten track and meets an old man in a log cabin who gives him a photo of a girl and tells him to keep it with him forever.
We then jump to 2013 and John is an adult who is unsettled with life since leaving the army as a Gulf War veteran. He decides to try and find out what the girl in the photo means and more importantly who she is. I won't give the story away, but let's just say there are many twists and turns, lots of military elements, romance, illness, some violence and the reader is kept guessing to the very end how this will turn out.
The front cover says that 'Mark Pepper is a writer to watch.' I agree with this statement and if you are not normally a reader who enjoys thrillers, do try Veteran Avenue!
Margaret Joel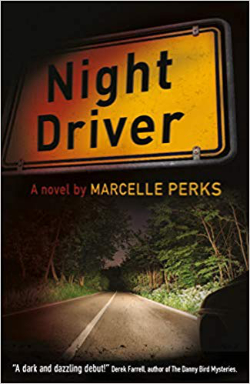 Night Driver by Marcelle Perks
This book is unusual as the killer is identified from the beginning. Lars hunts his victims driving at night. Francesca, an English woman living in Germany with her German husband, gets caught up in the life of nightclubs, prostitution & Lars by accident. She is a nervous driver so practices at night when the roads are empty. She meets a motorcyclist who is searching for his sister. The plot evolves from this meeting. It is an interesting book but not the sort of book I would normally read.
Part 1 of Urbane Readers Reviews can be found here.
Part 2 of Urbane Readers Reviews can be found here.
Part 3 of Urbane Readers Reviews can be found here.