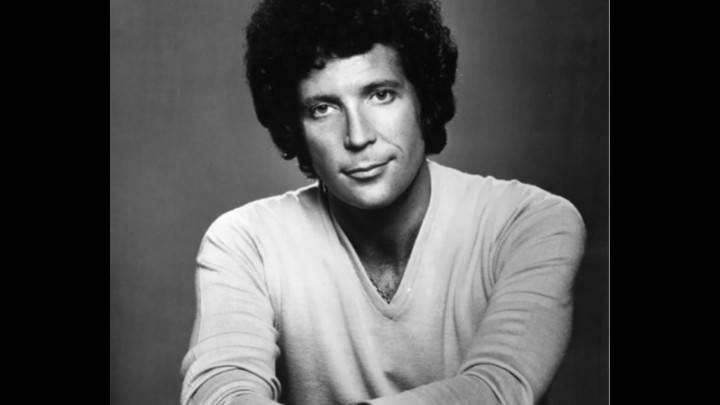 Throughout my long life, I've been lucky to see many singers in person, starting way back in the 1950s when post-war austerity was still being felt throughout the country.
It happened like this. My Mum had a couple of friends whom I called 'Aunties' and they in turn had daughters a little older than me, say around twentyish to my naïve 14 year old self. Feeling sorry for me, I think, they took me to Manchester (some 15 miles away from Horwich, my home town in Lancashire) to see various famous singers of the day.
The first one we went to see, at a theatre, I think, was the crooner Johnny Ray, famous for crying while singing 'Little White Cloud That Cried' or 'Walkin' In The Rain.'
This was followed by a visit to see Frankie Laine who was appearing at the well-known Manchester venue, Belle Vue. He had a particularly striking voice that was at its best when singing songs such as 'Rawhide' (the title song from a TV series of the same name featuring a very young and very handsome Clint Eastwood) and 'Ghost Riders In The Sky'.
The very pinnacle of this time has to be the time when they took me to see Ella Fitzgerald at the Free Trade Hall in Manchester. Her rendition of 'Every Time We Say Goodbye' was something I shall never forget. Sung unaccompanied, you could have heard a pin drop so quiet was the audience.
Later, in the later 1950s/early 1960s, I went with friends of my own age to the Odeon Cinema in Bolton to see The Searchers, very popular at that time with their hits 'Needles and Pins' and 'Don't Throw Your Love Away'. Shortly after, we went to see The Springfields (before Dusty branched out alone) and watched them perform their big hit 'Island Of Dreams'.
And then there was Tom Jones. He sprang onto the scene in late 1960s and I fell in love with his raw energy immediately. The fact that he didn't even know my name made no difference to me. It was a love affair that lasted many years and I still feel the glowing embers of it when I see him now on the television. I joined his fan club and through that, got to know when and where he was appearing.
I went to many of his concerts over the years and once even received a rather delicious kiss from him. One of the advantages of being a member of his fan club was that we were allocated tickets from time to time to see the filming of his TV shows in the early 1970s. (I was then living in Bedfordshire so it was relatively painless to get to London by train.) I was broken-hearted when he moved to America round about 1973 – no chance of going to see him in Las Vegas – I was by then a young Mum.
In about 2005, he was in concert in the grounds of Chatsworth House (not far from where we now live) and I persuaded my daughter to go with me. She loved him almost as much as me and we were both waving our arms along with everyone else when he was singing 'Delilah'. He is only a year younger than me but he can still sing though his voice has now taken a more gravelly sound which is particularly suitable for the bluesy type of songs he sings on a CD we have of his called 'Spirit In The Room.'
Although I have many CDs, my own particular favourite is 'After Dark' labelled as 20 Romantic Classics. The first track is 'Love is in the Air' - speaks for itself, doesn't it?