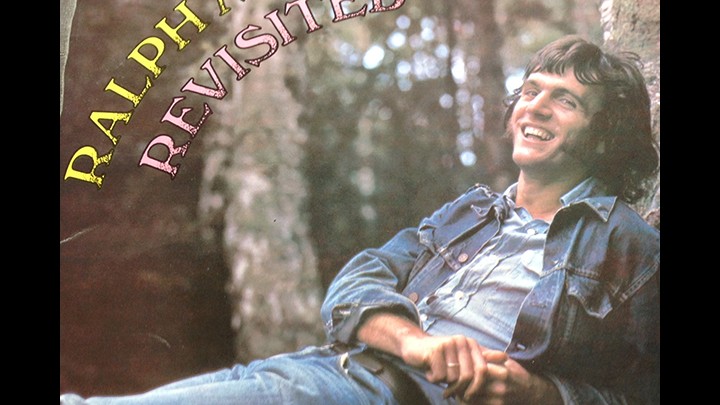 On 16th October 2014, I had the pleasure of interviewing one of my all time favourite singer songwriters, poet and author Ralph McTell.
He told me many interesting and absorbing facts about his life and I would like to share these with you over the course of the next few weeks in a series of articles.
I have been following Ralph Mctell
for over 50 years and still do. Of course 2020 has halted his annual UK tour, but I hope that 2021 will see the return of this great performer. Meanwhile, here is Part 1.
I began the interview by asking Ralph how his year has been as regards to performing
He told me that that it's been a bit different this year because his son Tom looks after his affairs now and he does not want to tour all the time, but likes to just tour where they are sure of a nice audience and have a good evening. So Tom suggested a Celtic tour. Ralph thought this was a nice idea and they started in Cornwall where Ralph is based and went on to Scotland, Ireland and finished up in Wales where he first performed in 1967. As Ralph said, "It was absolutely smashing."
I then mentioned his 70th birthday concert at The Theatre Royal in Drury Lane in December 2014. He told me " I've played there several times and it's a wonderful proper London theatre with a fantastic history, so it will be lovely to go back after all these years." The concert is nearly sold out and it hasn't actually been advertised yet, so I don't know if I will be able to get tickets!! *
We next moved on to early life in the McTell House
Ralph
's father left home when he was a small child, so he doesn't know a great deal about one half of his family, but his mother told him that he was very musical and liked to whistle. Then she revealed that as her grandfather used to play the melodeon and also his wife played the concertina, they would have been near musicians. Music has always been very important to Ralph. As he said "I started off singing songs that my mother sang to me over the kitchen sink, those lovely maudlin ballads from the 30s and 40s. I always thought that she made them up. They affected me quite deeply and the combination of heretic lyrics and melody was an extremely strong medium, I suppose that's what I try to do myself." Ralph does not read music, but all his children are musical and his eldest son Sam plays the piano beautifully.
"I was having more fun playing my own way, I still am really!"
When Ralph was little, he joined both school and church choirs. He said "I think that the choir programme presented by Gareth Malone is one of the best programmes that's ever been on telly because it teaches people that the subjugation of yourself into the choir and the sound that you can all make together is something we should encourage everyone to take part in. It's spiritual and it's moving and I enjoy it very much." He lost interest in his own choirs when they became too hi-brow and on leaving school at 15 to join the army, the guitar crept into his life.
What were Ralph's early musical explorations?
Talking about one of the first musical instruments he owned, he revealed the following "I've still got it! It actually fell off my electric piano yesterday and I haven't picked it up yet. It was a xylophone made out of tin, with little cork washers so that the tin plate rang. The cork has now disintegrated but I never thought of throwing it away. I figured out how to play tunes on that when I was a little boy. Maybe that wasn't the first. I think the first was a plastic harmonica. I could play hot cross buns on it, my mum was quite surprised and I had a love affair with the harmonica, like all little boys growing up in the 50s with the harmonica in the top pocket full of fluff and I wandered around playing that for ages. I made my own one string guitar and my grandad gave me a one string fiddle that was made out of a cigar box. I just was intrigued by music, I was never that musically clever, I wouldn't say I was musically dyslexic, I was having more fun playing my own way, I still am really!"
*Update. The concert at The Theatre Royal in Drury Lane was one I could not make and was indeed sold out, but I do have the DVD which is absolutely brilliant and can be bought from directly from Ralph's website here.
Part 2 can be seen here.
Part 3 can be seen here.
Part 4 can be seen here.
Other articles on the website which feature Ralph McTell are:-
My Review of his 2019 CD Hill of Beans. Go to the article here.
Mr review of 8 vinyl albums in which Ralph is featured. Go to the article here.