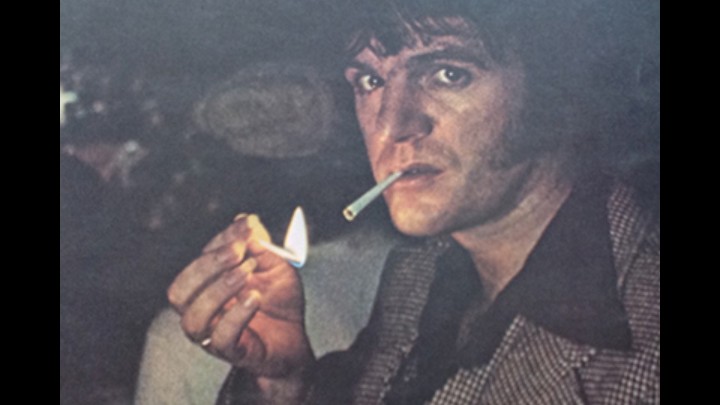 The fifties were coming to an end and music was really starting to take off on all levels.
Ralph was busking around Europe in the early 60's, were they happy times?
Ralph told me "I wouldn't say they were the happiest. I tend to see them with fairly rose tinted glasses. When I was sort of 16/17 I remember fervently believing in this romantic travelling and being a musician. It was very hard, but I did do it. I think one of the happiest times was in Paris in 1966/67 when I made a very fortunate quantum leap into songwriting and guitar playing that led to my first album. I was busking in Paris and met my wife there, we are still together after all these years. At that time the combination of being care free and enthusiastic was great and everything was possible."
Then what followed was Ralph's first recording contract!
This happened in 1966 or 67. Ralph was introduced to a record label called Transatlantic Records and they asked him to sign a contact with them. He had a little boy and a family, It was an opportunity to see if he could cut it as a proper recording musician. As Ralph said, "Luckily my first album sold well enough for them to give me a second album, which had the first version of Streets of London on it, which did very well for me."
Streets of London is your biggest and best well known song. I see that over 200 people have covered it.....
Ralph
said that there are 200 well known people who have covered this fantastic song, but probably close to 2000 people have covered it on a site like youtube!
I found out that it has been covered twice on Desert Island Discs and two of Ralph's other songs have also been covered, An Irish Blessing and Kew Gardens. This was a revelation to Ralph and he intends to "tweet" this fact!
I wondered if Ralph would take part in Desert Island Discs?
He replied, "I would love to, it would be like getting a Knighthood. I dont know how I would choose the eight records.... But it would be fantastic."
I said to Ralph that I know If I was lucky enough to go on there, I would have Still In Dreams. One of my favourite songs of all time.
"I have been lucky enough to play at several festivals, the biggest being the Isle of Wight in 1970, some estimate it was more than 300,000 people!"
Soon the gigs started to happen in front of a large audience.
As Ralph said "On my own, it would be the Royal Albert Hall. I have been lucky enough to play at several festivals, the biggest being the Isle of Wight in 1970, some estimate it was more than 300,000 people. I had never seen anything like it in my life. I Still remember walking out on stage with a guitar and microphone, it was like looking at the ocean."
Could the Isle of Wight songs be remembered??
Ralph played a couple of rags by Blind Blake, he certainly played Streets of London and played a song called Dancing Doreen. It must have been early performances of songs that ended up on the album You-Well Meaning Brought Me Here. This was the second album I bought when I was 16.
A band was then supporting Ralph at some gigs
Ralph has had a band and it was great fun. As he said "By the time I was ready to launch a band, I had to think about would it be a hit. By that point I had been touring for 5 years or more round the clubs and people didn't like the band, which was horrendous for the band, it was very sad and we ended up parting. Whenever I have tried to put a band together from then I have always felt that I wasn't quite in control and over the years I have come to rely on the communication with the audience, telling people where the songs come from and to convey the joy of writing and making a few jokes and telling little stories. The stories change on a nightly basis and I love that communication on stage and occasionally throw in a new song."
Other articles on the website which feature Ralph McTell are:-
My Review of his 2019 CD Hill of Beans. Go to the article here.
Mr review of 8 vinyl albums in which Ralph is featured. Go to the article here.
Part 1 can be seen here.
Part 2 can be seen here.
Part 4 can be seen here.