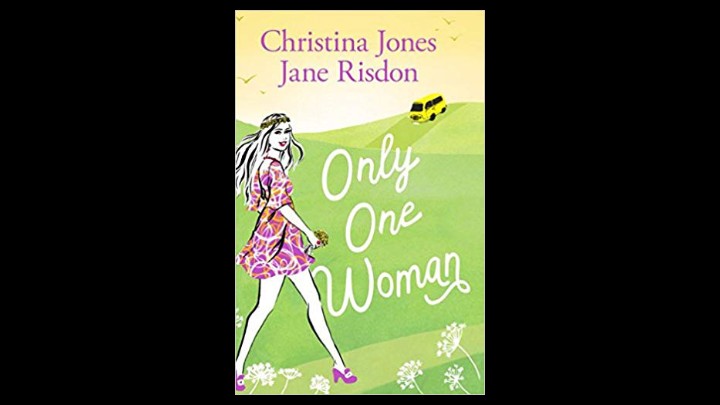 Katrin from Accent Press has very kindly donated copies of Only One Woman by Christina Jones and Jane Risdon.
If you love music and remember the heady days of the 60's, read on! Let me start by introducing the authors.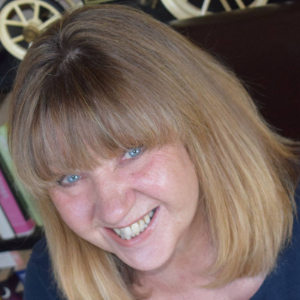 Christina Jones, the only child of a schoolteacher and a circus clown, has been writing all her life. As well as writing romantic comedy novels, she also contributes short stories and articles to many national magazines and newspapers.
She has won several awards for her writing: Going the Distance was a WH Smith Fresh Talent Winner; Nothing to Lose, was shortlisted and runner-up for the Thumping Good Read Award with film and television rights sold; Heaven Sent was shortlisted in The Melissa Nathan Comedy Romance Awards and won a Category Award; Love Potions won the Pure Passion Award; The Way to a Woman's Heart was short-listed for the Rom-Com of the Year; and An Enormously English Monsoon Wedding won The Reviewer's Choice Award.
Jane Risdon began writing over seven years ago having had a successful career in the International Music Industry which has taken her all over the world working with everything from Rock, Thrash Metal, and R&B/Pop to Chinese Opera. Her work has taken her to North America, Europe, and Singapore: even to Taiwan.
She's been involved in Music Production, Television, Radio, and the Movies around the world.

In 2014 Jane signed a publishing contract with Accent Press Ltd.

Jane's recent co-written novel with award-winning author Christina Jones is entitled 'Only One Woman' published by Accent Press Ltd. Christina and Jane have a shared history of the 1960s and the music scene back then and have written a fictional story about two girls and a lead guitarist whose band is touring and recording in England when they meet. It is garnering rave 5* reviews from men and women.
Jane has contributed to well over a dozen anthologies - some award winning and others nominated for awards - as well as contributions to online magazines. She has been interviewed as guest author many times and written articles on writing, songwriting and the music business.
Jane's Amazon Author Page: https://www.amazon.co.uk/-/e/B00I3GJ2Y8

Her main focus remains crime however, and she is working on a series of novels called 'Ms Birdsong Investigates' centered around a glamorous ex MI5 Officer forced into early retirement, who is trying to keep a low profile in a rural village in Oxfordshire. Her past experiences come to the fore when she finds herself investigating murder. Soon she finds herself back on old territory with Russian Mafia, Ukrainian People Traffickers and an old flame to deal with.
Jane hopes that this series of novels will be published in 2019. It is with her publisher now.
Drop by Jane's WordPress Blog where she writes about her writing, entertains guest authors and blogs about her 'jollies,' when she visits lots of interesting places, and she shares her photos and thoughts about her visits - she is an avid photographer and her blog is filled with lots of her photos. Visit her Amazon Author Page to find out more about her and her Facebook Author Page.
The Foreword to the novel is by Graham Bonnet.
When Jane asked me if I'd like to write a foreword for Only One Woman I was thrilled and excited to be invited to share some of my memories of the 1960s and how the song, Only One Woman, came into being.
When I moved to London in 1968 with my cousin Trevor Gordon and our band, we never expected what was going to happen to us. We played a club in London called the Revolution Club and it just happened that the Bee Gees ex-manager was in the audience. He knew my cousin from when Trevor lived in Australia and actually played and recorded with the Bee Gees; this was back in the early 60s. He gave Trevor Barry Gibbs' telephone number.
We eventually went over to Barry Gibbs' house and sat around playing acoustic guitars and singing Stevie Wonder songs and Beatle songs. It just so happened that Robert Stigwood - the Bee Gees' manager - was at Barry's house at the same time and wanted Barry to take my cousin and me into the studio to record a song that he asked Barry to write for us.
Before we knew it we were in the studio that same week with Barry, Maurice and Robin, withonly a vague idea of a tune that Barry had written for us to record.
So we sang and recorded a 'la la la la' melody to begin, with Barry playing acoustic guitar. Trevor changed the melody a little and took a straightforward kind of 3/4 country tune to anR&B soulful melody. Eventually Barry wrote the words and came up with the song "Only One Woman."
When "Only One Woman" became a number three hit in 1968, in the UK, everything changed for Trevor and me. Suddenly we were recognised on the streets and it was strange.
I will be forever grateful to the Gibb Brothers for giving me and Trevor a career. Since those days my whole life has just been music thanks to my cousin and his encouragement, and also to the Gibb brothers for giving me such faith in my own talent. The rest is music history.
For me Jane and Christina's book – "Only One Woman" - reflects very honestly those times and the feel of those times. I can picture myself back in London when reading some of the pages. The 1960s, for me, was probably the most wonderful time in the music business with such bands as The Beatles, The Stones, The Kinks, The Who, and The Bee Gees and more: the list is endless.
This book will take you back to that time; read on readers..
Book signing
Readers reviews are below.
Margaret James
I have long been an admirer of the work of Christina Jones, but Jane Risdon was a new author for me. As a child of the Sixties myself, I was instantly engaged by this story of Renza and Scott, a charismatic guitarist in a rock band.
But the Sixties are a long time in the past, and it was a huge pleasure to be taken back to those halcyon days when I was young, wore skirts that left very little to the imagination, and music was like nothing to which our parents had listened on the BBC's Light Programme.
This novel has been meticulously researched. The period details took me there. Renza observes that Cilla Black didn't look all that special close up. People boiled kettles on gas rings and children had tricycles and drum kits for Christmas. They made Airfix models and the adults listened to music on tape recorders. The excitement of listening to those new rock bands on my little transistor radio is something I remember so well. They were great, weren't they? Of course they were, and that's why we have so many tribute bands today.
I wanted to know how the relationship between Renza and Scott would pan out. Surely they were meant to be together? But, but, but…
Also interwoven with this thread is Stella's story, and all this is what kept me reading and enjoying the novel. I kept thinking I should have a look in those boxes in the attic to see if any of my own Sixties clobber (a good Sixties word, people) is still up there.
The novel is seamlessly written and I soon gave up trying to work out which author had written which parts of it! Did one write and one edit, then did they swap roles so that the whole story hung together as one organic whole? Whatever they did, it's all worked out very well!
Margaret Joel
This book is about two women and one man. Written in diary form by the two women involved with the same man. Scott is a young man in a group, quite successful, although the group never seemed to have any money. Scott fell in love with Renza but she had to go to Germany with her parents. He then met Stella and started a relationship with her. She always knew about Renza but Renza did not know about Stella until some time later. Renza and Scott conducted a long distance relationship with Renza meeting up when she could get away from Germany and her controlling parents! All quite complicated and not quite believable. It was a reasonable read but left many unanswered questions. Why did this successful group have no money, it was all controlled by their manager and they could only afford to eat once a day. I expected to find the manager ripping them off but nothing was mentioned about it. I felt at the end there were unanswered questions.
Beverley Ann Hopper
What a fantastic book! It takes you way back. I love the music, the clothes, hair styles. Everything bring back so many memories. its 1968 a truly big love story is about to begin. I just kept on reading and didn't want it to end.
Janice Rosser
This is the first book I have read that is written by two authors. It is 1968, the year I was growing up myself as a teenager, so I was keen to get going! Each chapter is a diary entry from two women, one called Renza, one called Stella.
I don't know which author wrote about which woman? They both fall in love with Scott who is the lead singer in a group called Narnia's Children. Scott then falls in love with both these women and thinks he can have it all. Renza has to move to Germany with her parents and so Scott begins a long distance relationship, but at the same time he can now be with Stella who is willing to be with him whenever he is free.
Stella knows about Renza from the start, but Renza doesn't find out about Stella until much later on. The group tour all over the country and beyond, yet never seem to make a living from what they do. The houses they all co-habit are cold and dreary and there is never enough food. Why did their manager not pay them a decent wage? Was it like this in the 60's for most young groups starting out?
I was keen to find out who Scott would choose as he can only have one woman and the song 'Only one Woman' has been my ear worm for days since I started reading this book! At 500 pages long, it races through 1968 and ends in Christmas week 1969. There are many songs and groups mentioned and I can remember most of them and still hear them on the radio today.
I enjoyed this book very much and if you love the 60's era, I am sure you will too.
Will there be a sequel? I would like to find out what happens next!
Diane Cunningham
An interesting read I wasn't sure how it would work with two authors, but it is cleverly written like a diary of the two girls Renza and Stella who become involved with Scott the sexy guy from the band. Set in the late sixties there are lots of references to music and magazines and general things of these times.
Renza can't believe her luck when the band move in next door to her. Her life isn't that exciting and she has to help her Mum a lot with the rest of her large family when all of a sudden she's popular with the girls at school who want to hang out in her garden to see the boys.
After falling for Scott Renza unfortunately has to move to Germany with her Dad as he is in the army. Stella comes into Scott's life slightly older then Renza. Who will Scott choose? I
t was good reading the story through the eyes of both girls in their diary. I won't give any spoilers to say who Scott ends up with. I wonder if there will be a second book following on so we can see if he made the right decision. I enjoyed reading this.
Brenda Smith
Not my usual style of book but thoroughly enjoyed it. Lovely and nostalgic as the late sixties were 'my time'. I found the content very true to the time. I give it 5*.
Hannah Booth
I love reading and I like to read anything and so I started my quest to finding a new book. This is my first time that I have read a book by these authors and I'm glad that I did. I enjoyed every moment of it and again once I started reading I didn't want to stop. Reading this book, I felt like I was in there. I like how the book is set like a dairy.
The romantic story is based on two women one called Renza and the other one is called Stella who fall in love with a guitarist. In June 1968 a lady called Renza falls in love with a guy called Scott who is the heartthrob guitarist. They have a romantic summer together until unfortunately Renza and her family has to move away.
In December 1968 a lady called Stella goes out to the local dance where she sees a handsome guy called Scott. Stella likes what she sees and she falls in love with him. How is Scott going to cope with two women falling in love with him and who will he chose?
My star rating for this book is 10 stars.
Donna Prosho
The story tells of two girls who have fallen in love with the same boy and about how world's apart their lives are.
Told in diary versions from both the girls and spread over a year. Set in the last year of the sixties. The first diary entrant is from Renza, and how restricted her life is, living at home with her mum & younger siblings whilst her dad is away in Germany and leaving school so that she can go with her family to be reunited with her dad in Germany. But little did she know that her life would change after a boy band moved into the house opposite and she would fall head over hills with Scott from the band!
Renza heads off to Germany, potentially engaged to Scott and him telling her she's the only one for him!
And then you have Stella, a girl that has a few medical issues, and an easy going mum & dad that are very lenient! Who, on the day before a big operation goes out to see a band with her friend & meets the boy of her dreams!
All through the story Stella knows all about Renza and has been told I'm numerous occasions by all the band & Scotts parents, that she's a stop gap whilst Renza is abroad and that Scott is engaged and there can be nothing serious with them. Stella takes this on board and tries to talk herself into thinking that it's all fine but can it really be??
Renza is totally for almost a year unaware that there is another girl in the mix! Long distance relationships are a test of time, love, patience & trust and without completely ruining the ending perseverance!!
For me, it was a good read, but, the ending left me wanting more, what happened to Stella and all her dreams, the band (did they ever earn any money) and of course Renza & Scott? Was it happily ever after with a wedding??
Sheila Holley
Only one woman! What a great title for a book written about the 60's. A lovely light read about one of my favourite eras.
Love the references to the music and the way life was then for many. Enjoyed imagining the fashions described and hearing the insecurities of the girls in these changing times.
A very intriguing, lovely book to enjoy. Would be a great holiday read.
Carolyn Soutar
When Only One Woman strayed into the hip fab happening place that was Carnaby Street, I could smell it, in a good way. Lord John, Lady Jame, the advent of the coffee bars, music, the groups, the mags, the radio stations, it's all here in Only One Woman.
Two women from very different backgrounds, one with a 'bitch' of a mother, the other with a tired boyfriend. Renza and Stella tell their tale with the rock God via their diaries.
But the life of a rock God is difficult, especially if you are trying to have any sort of relationship with them, and they live on Jersey and you're stuck in a village nowhere.
Poor Renza has a load of trouble at home, brothers sisters, a father in Germany and any moment they are leaving to join him. She has a rotten life. But her rock God has spotted her.
Older Stella isn't well and is in the wrong relationship. And a holiday away as an uncomfortable foursome is looming.
From the Mary Quant tights to the groupies, this book is a delight and a time trip to 1968.
I loved the two different voices of the girls and the references to all the songs.
A great read.
Have the above reviews whetted your appetite? If so, why not buy a copy yourself?!
Take a look at the below!
In the summer (2018) I thought it would be fun to run a competition on our Only One Woman Facebook Page to find out how far copies of our novel – paperback and Kindle – managed to travel with our readers whilst on holiday.
The winning selfie would receive our own specially designed and exclusive Only One Woman MUG.
To enter our readers were invited to send in a selfie of themselves with a copy of Only One Woman taken at whatever location they found themselves on holiday and for the readers to leave a review for us on Amazon/GoodReads, BookBub etc. if they wanted to.
Not leaving a review did not disqualify the photo. It was an option.
Along with the selfie I invited the reader to tell us where it was taken and when.
I shall be announcing the winner December 1st. A photo of the winner will be posted on our page. There is still time to enter.
A specially designed MUG featuring Only One Woman will be on its way to the lucky winner soon after.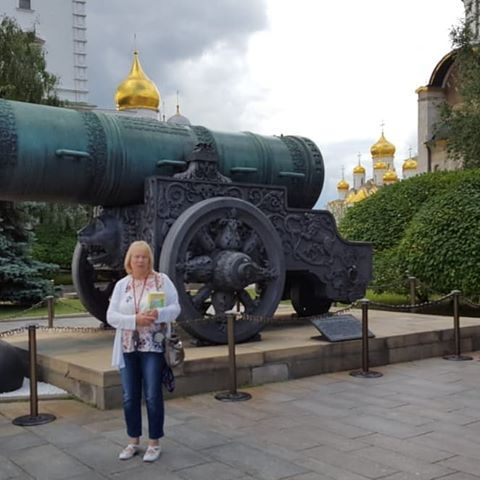 We've had selfies sent from all over the world: Russia, Estonia, Bali, Cyprus, Australia and elsewhere.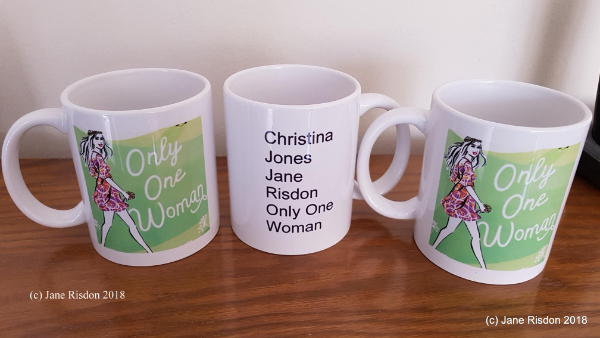 It would be great fun to offer another MUG to our readers from December 1st until after Christmas (2018). Winners to be announced mid-January 2019.
So, to enter: Take a Christmas/New Year selfie with your copy of Only One Woman (Paperback or Kindle) and tell us where and when it was taken and leave a short review of the novel with your photo as well. If you'd like to review on Amazon, Bookbub or GoodReads or anywhere else, that would be fab, but not necessary to enter.
Send us the most unusual, exciting, or plain daft photo you can imagine (from wherever you are and what you find yourself doing) with your copy of Only One Woman to enter. Let's have a giggle. I will pick a winner based on the photo not the review so don't panic!
Send your photo to our Facebook Page Message In-Box and I will share it from there:
https://www.facebook.com/RenzandStella/
Winners will be announced on our Facebook Page.
Good Luck and thanks. Only One Woman.
Only One Woman – Renza and Stella are music mad and mention the bands and music they love throughout their diaries.
To enjoy the music they love as you read your copies of Only One Woman, trip over to their YouTube Playlists (Accent Press) and enjoy them from there.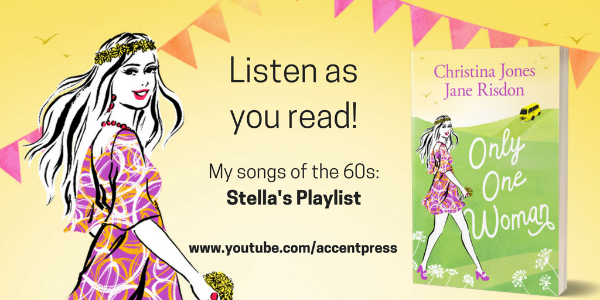 Here is the link: https://www.youtube.com/user/AccentPress/playlists