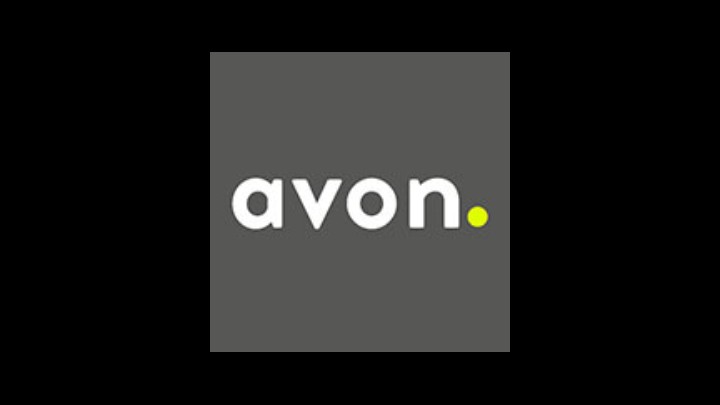 Following on from the first article of readers reviews of Avon books, I am pleased to share some more with you all.
Janice Rosser
One Summer In Italy by Sue Moorcroft
I have never been to Italy and after reading this fabulous novel by Sue Moorcroft, it is definitely on my list to travel there! Two women, total strangers have travelled to Italy under different circumstances and both take waitresses jobs at a small hotel in Monteliberta.
Sophia, has been caring for her sick father Aldo for many years and when he was close to death made Sophia promise to carry out a wish list for him and travel to Italy to begin a new life there. He abandoned his own family in Monteliberta many years ago and there is much that Sophia needs to find out.
Amy who at 18, is half Sophia's age, has run away from difficult family conditions from Germany after overhearing some shocking news. She has told her family she will keep in touch. However, not to make any contact and nobody is to try and follow her.
The two women strike up a good friendship and begin to tell each other about their reasons for being in Italy. There are many guests at the hotel who become part of Sophia and Amy's lives and as the story unfolds we learn about one of the central characters, handsome Levi and why he is staying at the hotel. We also get to meet Sophia's uncle who tells her about the reason her father abandoned Italy all those years ago.
This is a great read, sometimes sad, sometimes funny, but above all about friendship, families and romance and how important it is between people. I for one, did not want to leave Italy and found myself absorbed in Sue's vivid descriptions.
A real page turner and I wasn't sure what the outcome would be until the last page. I would like to know more about what happens to these characters' lives - maybe a sequel?
Sue Moorcroft comes up trumps once more and I highly recommend this novel.
Martin Taylor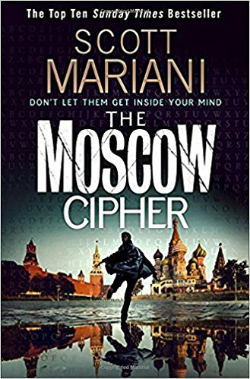 The Moscow Cipher by Scott Mariani
This is the seventeenth book by Scott about an ex-SAS major named Ben Hope, although you do not need to have read any of the other sixteen to understand the storyline.
The story follows Ben as he tries to rescue a kidnapped child being held by her father somewhere in Russia, just when he finds the child he realises that everything is not as straight forward as it seems and the father is on the run from secret Russian forces to whom the father has covertly worked for several years, recently on a cipher that was hidden in 1957 by a British spy which shows the location of information the Russians want to remain secret from the world.
The father realises the information he has decoded puts his life in danger and goes on the run with his daughter in Russia.
Ben is then being chased by military forces while trying to keep the father and child safe, eventually they are captured, and it is up to Ben to use his skills to save the day.
The book is well written and keeps the reader in suspense with all the twists and turns in the storyline, not as in depth or detailed as other SAS novels by the likes of Andy McNab or Chris Ryan but well worth reading.
Martin Taylor
Stalker by Lisa Stone
The story follows Derek Flint, owner of Home Securities which installs CCTV systems and then he feels it's his duty to carry on watching the CCTV at home.
When criminal acts start to occur on premises installed by Home Securities the police realise the CCTV is in some way involved.
The police start digging deeper into Derek's involvement and Derek is arrested and bailed, while on bail Derek starts to uncover the real culprits of the crimes and gets himself into even more trouble when captured by the criminals.
Only then does he start to see how the criminals are playing very sinister games on the dark web of the internet which includes hacking into CCTV to target their victims.
An interesting read that makes you question your own security and whether these games can become a reality or do they already exist.
Heather Copping

The Memories Of Us By Vanessa Carnevale
After being involved in a road traffic accident Gracie wakes up in hospital not remembering anything. Even after a spell recuperating at home she still can't remember the basic things like where she lives, who her fiance Blake is, what she likes to eat or even if her toothbrush is the blue or yellow one.
After having faint reminiscences of her childhood at her family flower farm she decides to move into it and not sell it as she was going to do (not that she could remember putting it up for sale!).
This is a book about memories and choices, what may have been and what is to come in the future, friendships and romance and flowers in abundance.
I enjoyed reading this book and was totally surprised at the ending. I have given this book four stars.
Margaret Joel
A Grand Old Time by Judy Leigh
Evie moves into a nursing home following the death of her husband. Aged 75 she soon realises her mistake and funs away. The book charts her adventures, mugged in Liverpool, winning a large sum of money on a bet and taking a trip through France after buying a motor home. Her son & daughter in law follow after receiving her texts describing where she is. Quite light hearted & easy to read, good for the summer holiday.
Diane Cunningham

The Promise by Katerina Diamond
I really enjoyed this book it's the first one I've read by this author. DS Imogen Grey and DS Adrian Miles are the same detectives in all the books this is the fourth book of the series. It is fine to read as a stand-alone but I wish I'd read the others so I knew their back stories better. I will be reading the other three books soon. If you are into psychological crime thrillers then this is the read for you.
Janice Rosser
The Mum Who'd Had Enough by Fiona Gibson
This is the first book I have read by Fiona Gibson and the bright cover looks like the book will be a happy, beach read. There are serious issues at stake though as it follows the lives of husband Nate, wife Sinead and son Flynn. One morning Nate wakes to find Sinead has left him a list of his shortcomings and says she can no longer be married to him. Nate is in a state of shock and tries to make up for all the things his wife does not like about him. As a driving instructor, Nate forms a friendship with Tanzie who has failed her test numerous times. They meet socially by accident at a neighbours' party. The chapters are often in the first person relating to the daily lives of Nate, Sinead, Flynn and Tanzie. No matter how hard Nate tries and with lots of advice from Tanzie, he cannot win Sinead back. Circumstances dictate otherwise later on and the reader is left wondering what the outcome will be. There are many issues which younger married mums may relate to and this is a novel which I feel will appeal to the under 45's age bracket.
Diane Cunningham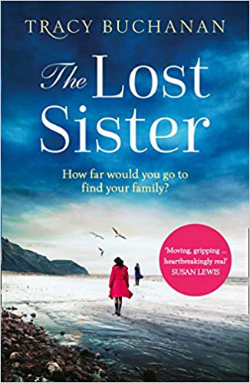 The Lost Sister by Tracy Buchanan
This book is an emotional journey of a Mother and Daughter who end up separating when Becky the daughter is 8 years old. The book is told in two timelines in 1991 when they separate and now when Becky travels round Europe looking for a sister she never knew existed. It is an unusual story with some twists along the way. I enjoyed this book but I did find it hard going in places which is why I gave it 4 stars. It was going to be 3 1/2 stars but I didn't guess the ending which helped it to a 4.
Katie Phillips
This is the first book I've read by this author but will not be the last. I found the storyline very emotional from the start. I felt much sorrow for mother and daughter. There are a few twists and secrets revealed along the way as the story unfolds. Some parts maybe a little obvious in places.
I think this is a good read.
Carolyn Soutar
Guilt by Amanda Robson
Non identical twins and the eternal triangle.
You are in no doubt as to what has happened the moment this book starts. Amanda has killed her twin.
Author Amanda Robson then takes the reader through short sharp chapters as to how this horrifying incident occurred.
Amanda is the steady one, an accountant, nice flat good job, no man. Zara is the oddball. She is a self harmer, a cutter, but a brilliant photographer who is staying with her sister.
After the shock of the first few pages, Robson introduces the man who will upset their lives for ever. Seb is 'saving for his own place' and seduces Zara. He's a dark character, psychopathic, a control freak. So the sisters' lives become unbalanced to the extent that he appears at Amanda's work place and, no spoilers. Seb has big issues, a huge backstory, let's leave it at that.
Their finale is the court case, what will happen to Amanda and who will save her ?
It is a good read and here's the 'but'. Such a cheesy ending. Still a good book at how someone can divide and rule. The characters are well rounded, although I am not fully convinced with Amanda's. Would she really have done this ? She's a business woman would she have been led on like that ? Big opportunity missed.
So 4 stars. I enjoyed it.
Margaret Joel
An Orphan's War by Molly Green
Set in the early years of World War 2. Maxine marries her best friend, reluctantly. He dies a few months later from pneumonia. Maxine having started her nurse training in Liverpool decides to continue her training in London. Here she falls for a surgeon, not knowing he is married. She becomes pregnant & he of course leaves her.
The story continues with Maxine returning to Liverpool but keeps her pregnancy secret from her parents. Maxine gives her baby up for adoption. She gets a job in an orphanage and finishes her nurse training. The surgeon reappears briefly. Maxine has found her vocation in the orphanage.
There are other trials and tribulations before she falls in love again & gets the happy ever after we want. A good read.
Margaret Taylor
Toxic by Jacqui Rose
Be prepared for violence from the beginning, Johnny and his ma have a close relationship which includes her spying on Johnny's wife Bree and reporting back to Johnny.
Bree is desperate to leave, having endured his cruelty over the years. Planning once again to leave with the two children she is seen by Ryan, Johnny's twin brother who also spies on her for Johnny.
Back in the neighbourhood are Alfie and Vaughan a pair of gangsters who had previously known Bree.
Alfie's girlfriend having gone off with the money he owes for his latest venture, he is desperate to pull off a heist to raise the money. Unfortunately he falls foul of another gang after the same package, however he does find a stash of diamonds and causes consternation and chaos among the various gang members.
Struggled to keep up with all the characters and cope with the degree of violence throughout.
However the ending had a twist that I didn't see coming and was worth reading.
I hope the above has whetted your appetite for more reading!
Read Avon readers reviews Part 1 here.