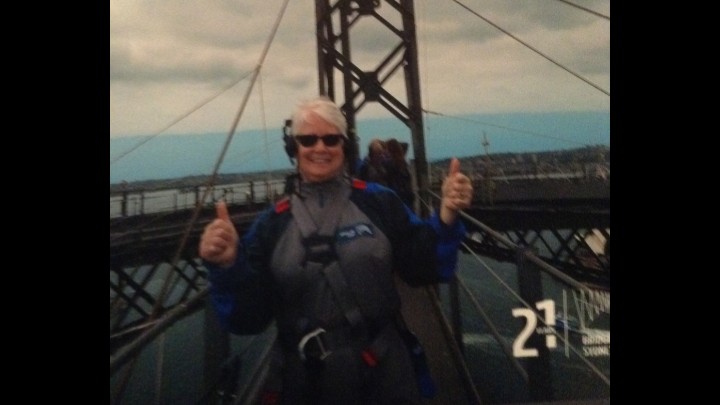 Today, they weren't sure if the bridge climb was going to happen, as it all depended on the outcome from the fires that were burning on the outskirts of Sydney.
If it was too smokey then there was little point in climbing the bridge, as they wouldn't be able to see anything. Queenie and Quentin had spent a lot of time reading up about the bridge the night before, so were looking at all the information as they drove towards the building that the climb would begin from.
Queenie and Quentin sitting on the desk very disappointed that weren't allowed to do the climb
It was opened in 1932, long before they were born, and it is 1,149 metres long and is 134 metres above sea level, but it rises and falls by 180mm due to temperature changes. It was built by 1,400 men over 8 years and has 6 million hand driven rivets holding it together, and it takes 272,00 litres of paint to cover it. The steel weighs 52,800 tons and 79% of it was shipped from the UK, and now they were going to try and climb the 1,132 steps to the top - phew!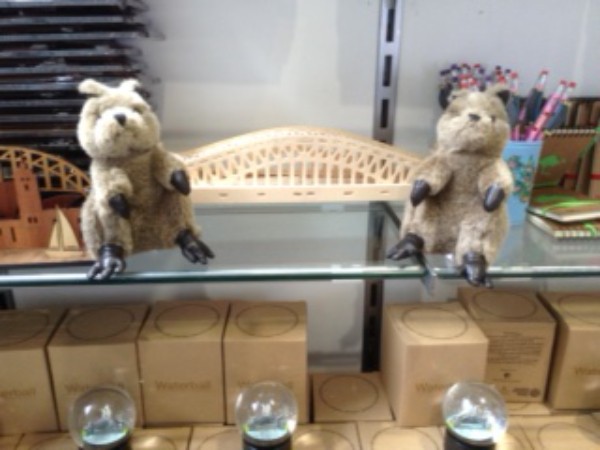 Sitting onside a wooden model of the bridge
The fact it was going to burn off 504 calories appealed to Queenie after all the naughty ice creams she had been enjoying. The humans got all dressed up in boiler suits with walkie talkies, caps, and a big harness to fasten them to the wire along the bridge.
Sitting enjoying a celebratory G and T after the climb
They were all ready to set off when Queenie and Quentin were told that they couldn't do the climb, as it would be too strenuous for their little legs and there wasn't any equipment that would fit them. They were very disappointed but filled in time looking around the gift shop and got some pictures taken. When everyone was together again, they all went for a drink to celebrate the achievements.
To be continued...
See Day 1 here.
See Day 2 here.
See Day 3 here.
See Day 4 here.
See Day 5 here.
See Day 6 here.
See Day 8 here.
See Day 9 here.
See Day 10 here.
See Day 11 here.
See Day 12 here.