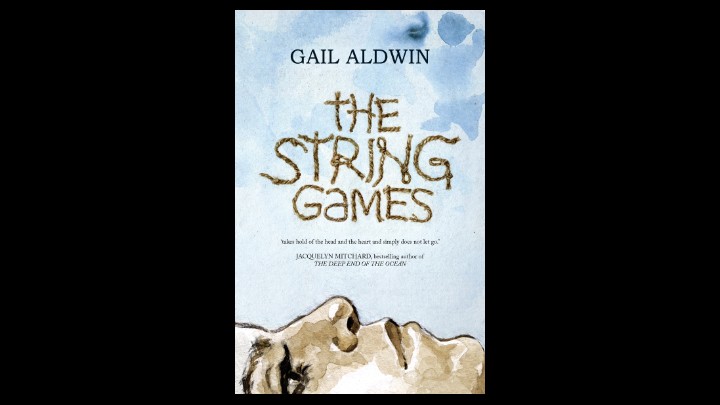 The String Games by Gail Aldwin is published by Victoriana Press. Three copies have been donated and I now include two of the reviews.
Bobbie Darbyshire
The intriguing title refers to the pattern-making I remember from childhood – Cat's Cradle, The Worm, Jacob's Ladder – and to the heroine's attempts to make sense of her life.
This is a coming-of-age story set against a family tragedy – a little brother abducted and murdered when the heroine, Nim, is ten. The suspense of what exactly occurred stays with Nim and the reader until, after a troubled adolescence, she returns in search of answers, age 23, to the small French town where the tragedy happened.
I particularly enjoyed the section through the eyes of the ten-year-old Nim, observing her parents' personalities and problems with ten-year-old comprehension.
Gail Aldwin vividly brings to life the family holiday that ends in the loss of the little boy. Well worth a read.
Janice Rosser
The String Games is described as a pyschological drama by the author. It is that, but much more besides. The book is told in three parts, each one with a title relating to the string games I'm sure we have all played as children. Part 1 is named Cat's Cradle and takes us back thirteen years. Nim aged ten and her bother Josh aged four go on a family holiday with their mother Jenny to a camping site in France. They meet up with Dee and her daughter Ella, freinds of the family. What starts out as a typical holiday with visits to the beach, lots of ice creams, a forbidden scooter ride with local boy Maxime, Nim 'falling in love' for the first time, all seems perfect. Josh then disappears and is not found. Every parents worst nightmare.
Part 2 is titleld The Worm and this is set five years later. Nim is a typical teenager, she is a loner who cannot stop thinking about Josh and blames herself for letting him out of her sight. Mixing with the wrong crowds and struggling with her relationship with her mother, Nim spends her weekends at her estranged father's house. She becomes involved with rebellious Michaela who introduces her to nineteen year old Jez. The reader fears that this will not end well.
Part 3 is titled Jacob's Ladder and is set eight years later. Nim has now reinvented herself as Imogen, her birth name and has a job. She cannot rid herself of the past though and after suffering a major panic attack in a park, she decides to pack her job in and go back to France and try to find answers to Josh's disappearence.
After meeting up with Maxine again, he helps her to find answers for all the unresolved issues.
Gail Aldwin writes in a sensitive manner and the descriptions are authentic. This was at times a sad, but engrossing read and I can highly recommend this book.
Diane Cunningham
This book is written through the eyes of Nim/Imogen. Nim goes on holiday to France with her Mum and little brother Josh.
Unfortunately while there Josh goes missing and is never found. The story leads you through Nim's life and how she copes with this awful tragedy.
You watch Nim grow and develop into a strong independent young woman.
A well written moving story.
You can read Gail's article and synopsis here.