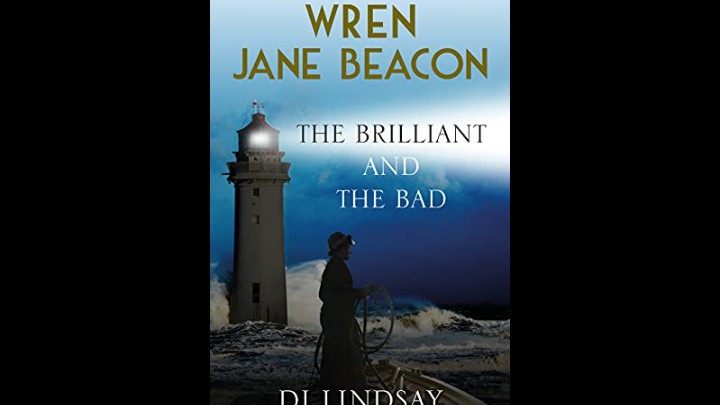 I have read all of the Wren Jane Beacon books and was delighted to receive Book 5 from Douglas.
If you haven't read any of the previous four books, you may want to visit these links to see how the series unfolds.
Book 1 here
Book 2 here
Book 3 here
Book 3 Readers reviews here
Book 4 here
From the very beginning, I was hooked and I feel that I know Jane now, so was keen to see how Book 5 would evolve.
Newly married to David in September 1941, Petty Officer Jane had never been happier. Unfortunately happiness was short lived when David was sent overseas.
Jane became a trainer for the first Wrens boat crew course and welcomed on board a selection of women from all walks of life. Some were good and some not so good but all were equal in Jane's eyes.
An accident on board one of the boats ended with Jane losing one of her fingers and what followed was a litany of disasters.
A Court Martial ensued, brought about by Jane losing her temper with a higher ranking male officer and the consequences of this made Jane sink to a very low ebb.
As time went on and Jane was once again back on duty, albeit at a lower ranking, a Wren she had rescued a few years before became a soulmate for Jane and enabled her to regain her confidence and ability to once again prove what an excellent and valued person she is.
I won't spoil it by letting the reader know what events took place afterwards, suffice to say bravery was once again a key issue.
Douglas has researched this book in fine detail and I have learnt so much about the Navy with every book in the series.
I give this latest book 5 stars and look forward to the sixth!