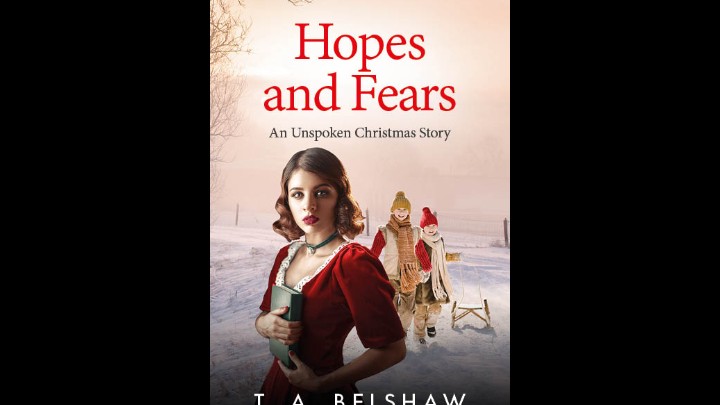 The WW2 Unspoken gang are back, this time in a full-length Christmas story.
Farm owner, Alice, and her best friend, Amy return alongside Miriam, Barney and the rest of the workers of Mollison Farm.
The Christmas holiday features heavily in the Unspoken trilogy with all three books including a chapter dedicated to the festival, but Hopes and Fears takes it one step further by allowing us to spend the whole month with the characters. As readers expect from a Christmas novel, there is plenty of bonhomie, lots of snow, people wrapping up warm, Christmas presents, the excitement of children and a farmyard party.
Set half in the London Blitz where the bombs rain down and the blackout rules supreme, and half on the North Kent farm, the story is split between Alice, who is trying to manage the wild enthusiasm of her own toddler and her two, older evacuee children, and Amy, the star of Murder at the Mill who once again employs her sleuthing skills to solve a mystery.
The Synopsis
Christmas 1940. Despite the rationing and the Blackout, excitement at Mollison Farm is building as Alice and her workforce prepare for the annual Christmas Eve party. The snow has arrived, bang on time.
And this year, Alice has a big secret.
She has invited her evacuee children's mother to spend a few precious days with her kids at Christmas, but disaster strikes and Alice is given the shock news that Rose's home is now nothing more than a pile of bricks and the woman herself is missing, lost in the Blitz.
Amy, Alice's best friend is despatched to the capital in a race against time, to find Rose and if possible, get her out of London.
As the search intensifies and the bombs start to fall again, Amy meets Rose's sleazy husband Terry, a draft dodger, and Kevin, the ARP man with something to hide.
Meanwhile, on the farm, Stephen and Harriet discover the truth about their mother's disappearance and Alice finds herself having to deal with the consequences.
The snow will fall and the farmyard carols will be sung, but will it be a happy Christmas on Mollison Farm?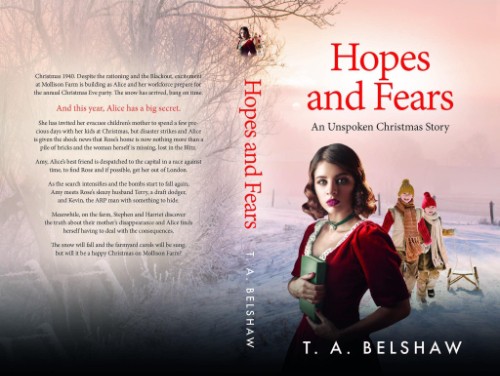 Available to buy in Kindle format from Amazon UK here.
Available to buy in Kindle format from Amazon International here.