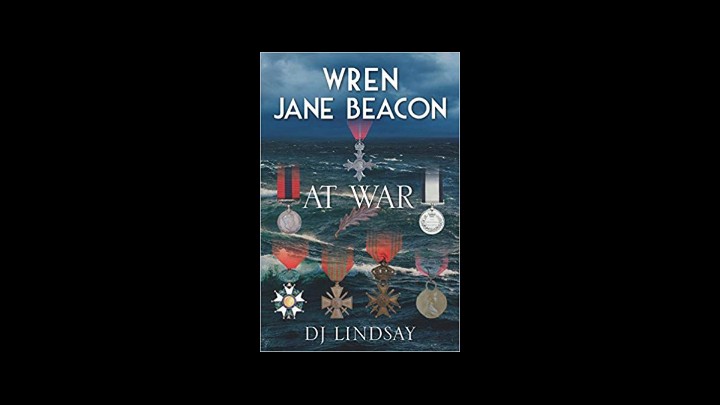 D J Lindsay has written the second part of his Wren Jane Beacon series. Below is an outline of the book written by Douglas and followed by readers reviews.
A powerful, but deeply considered evocation of an adventurous young girl's coming of age during World War Two. Danger, romance and reflection combine to bring to life her epic journey. Recently returned from the hell of Dunkirk, the story opens with Wren Jane Beacon recovering in a hospital bed. However, her 'survival' also has a very different, more personal meaning.
With her own inner battle raging, an irate Royal Navy wants to sack her for disobeying orders while the Army wants to recognise her heroic deeds on the Dunkirk beaches. Her mantra, "I will not be defeated" holds true and neither a naval tribunal nor an angry Admiral can bring her down.
Should women be involved in front line war? Sent home on convalescent leave, her parents debate this with their scarred daughter, illuminated by their own haunting memories of World War One. Their thoughts bite deep into her soul.
Back on active duty in Dover, Jane's natural seamanship abilities lead the authorities to give her command of a boat. Together with her female crew, she rescues downed airmen during the Battle of Britain. An explosive affair follows, before Jane's bravery at Dunkirk is recognised with a clutch of medals, bestowed on her at Buckingham Palace. At the ceremony, she meets a naval officer she rescued at Dunkirk and under the pressures of war, it is love at first sight.
Beverley Jane Hopper
Another powerful book from this author. Jane Beacon recovering in hospital and is sent home and begins active duties in Dover.
I loved reading this second book just as much as the first making me looking forward to book three.
Derek Coles
I have just read Wren Jane Beacon at War by D J Lindsay. The book is written during the Second World War. This is a time when I was growing up, so the story was close to my heart. What I didn't realise was my wartime memories were so different to the girls actually serving the nation at that time.
Wren Jane Beacon was a heroine but she wouldn't thank you for calling her that. She became or rather had to become a real tough cookie. Personal lives meant a lot of separation from one another. A sad reflection of that time.
I loved the ending to this story. I can thoroughly recommend it.
Janice Rosser
After reading Wren Jane Beacon Goes To War last year, I was keen to find out what has happened to Jane since. The book begins with Jane recovering in hospital and reliving her time at Dunkirk. She risks being sacked for disobeying orders at a tribunal, but comes through and is given another chance to prove herself. What follows are the horrors of war, rescues, an affair that causes heartache but also finally romance and recognition for Jane's war efforts. All in all a riveting novel and the reader feels that he/she is there on the battlefields with very accurate descriptive chapters of the places involved.
Book 3 is coming soon – 'Wren Jane Beacon Runs the Tideway.' I am keen to see how Jane's life pans out!