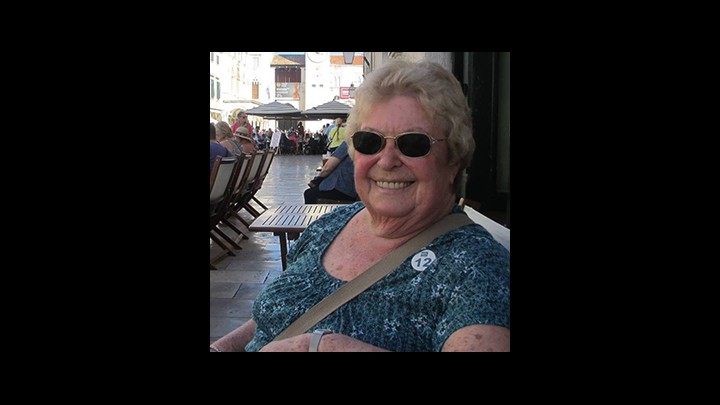 International Nurses Day was on May 12th last year and an article from my good friend Yvonne Probert reminds us of how valuable they ALL are!
I just had an achy leg and yes I was breathing heavily. I put it down to being overweight and getting old.....wrong !
I was being seen at the hospital for a pre-op assessment, it was only a minor gynae thing and I wasn't too concerned but when I mentioned my leg everything started to speed up.
I was sent straight over to A&E and after triage and a bit of a wait, I saw a doctor who diagnosed a DVT and sent me for a scan. I also had a chest x-ray, ECG ( or is that eeg, I can never get it right ?) blood pressure and lots of other tests.
It was a large DVT going right up my left leg so I was given anticoagulants and given dire warnings about what would happen if it got worse.
I think by this time I was in a state of shock, this really couldn't be happening to me, could it?
There as no improvement after a couple of days and, in fact by the second day, I was feeling rather worse. My husband phoned the surgery and I was asked to go along straight away, from there the GP had me admitted to hospital as an emergency.
I'm a bit vague about what happened then although I do remember a noisy corridor lined with trolleys. After five hours they did manage to find me a bed in a lovely private, quiet room where I managed to sleep.
How the Government can justify cuts in the NHS when ill people have to lie in corridors I just don't understand.
I cannot speak too highly of the staff in that hospital, they were efficient, kind, hardworking and really knew what they were doing. The system of moving their patient from one area of treatment to another was a work of art and done with so little fuss.
The tests I had showed I had multiple pulmonary embolisms and various infections. I am still under investigation and have more scans next week but I have total confidence in their professionalism and am determined to get myself well again. I have still too much to live for to give up and become an invalid.
I know all of this will curtail my travels abroad but I was getting fed up with airports anyway!
It has been a wake up call for me, I must be more energetic and move about more and it won't hurt if I lose some weight but my overwhelming thoughts are for the staff in all our NHS hospitals, my gratitude and admiration for what they do knows no bounds and if any of you have doubts about the forthcoming strike action you are wrong. These doctors and nurses and all the ancillary staff work their socks off, going over and above what is expected of them day after day. They deserve our support.