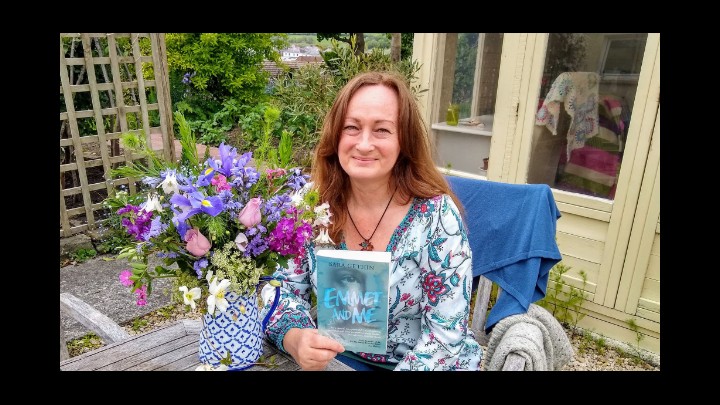 I have been sent the latest novel by Sara Gethin to read and review and what a moving and powerful one it is.
Told through the eyes of Claire, the year is 1966. After the break up of her parents' marriage, ten year old Claire along with her two brothers, Will and Louis are sent to Connemara in Ireland to live with their grandmother for a while. This is a totally different existence to what they are used to back in Wales. The cottage only has three rooms, there is an outside toilet and no television or any of the home comforts. Their grandmother is very strict and the children have to help with the chores and learn to adapt to a new kind of lifestyle.
The stay turns out to be far longer than anyone has anticipated and soon we are following Claire and brother Will to their respective schools. Louis is much younger and we find that he is kept for long periods under the kitchen table and tethered to the table leg with only a block of wood for a toy. This is not seen as a punishment, rather as a way to make sure he doesn't run off.
Claire and Will are in different schools, both of which are known as Industrial Schools. These schools are run by religious orders and set up to care for neglected, orphaned and abandoned children.
Cruelty is handed out in various ways and corporal punishment is regularly applied for the smallest behavioural issues. Claire finds it hard to settle in and is ostracised by many of the other pupils in her class.
One lunchtime Claire finds a hidden gap in the playground where she goes to escape from the taunts she experiences. It is there that she meets Emmet who is from the boys Industrial school. He begins to tell her about his life and a firm friendship is formed. Emmet tells Claire that he has a horse called Buddy who lives in a nearby field and would like Claire to save her crusts and apple cores as treats for him. Claire is promised a visit to meet Buddy one of the lunchtimes. Emmet also tells Claire that his mother is coming back for him with her millionaire husband.
Claire wonders why Emmet is so thin and why he often has cuts and bruises on his body. He opens up to her slowly and divulges that all is not what it seems. One day, he and Claire go to meet Buddy in the field, but this does not go to plan….
What happens next is for you to find out dear reader!
Emmet and Me is often sad and you will need a box of tissues handy, but there are moments of laughter too. I had no idea that these Industrial Schools existed. There is more information here.
Sara Gethin has once again written a strong and powerful novel, very well researched and I can highly recommend Emmet and Me.
You can buy Not Emmet from Amazon Link to paperback here
Link to Kindle Version here.