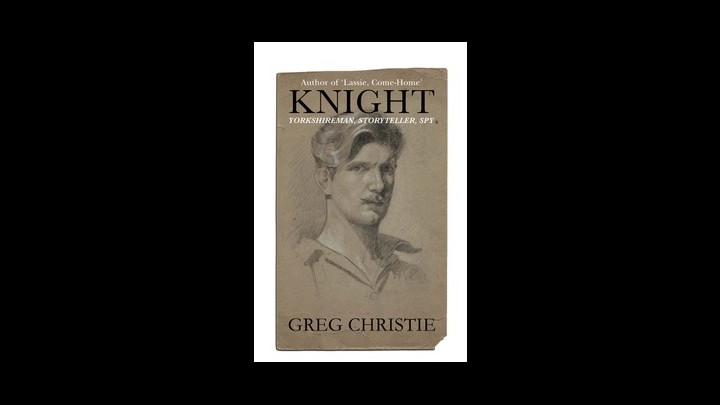 Paula Comley from Ouen Press has donated three copies of KNIGHT to two of my lucky reviewers and one to me. Here are our reviews to share with you all.
Debbie Taylor
This is a fascinating book with a remarkable insight into Eric Knight's life. Before I read this book I will admit I knew nothing about him. But after reading about him I am looking forward to reading some more of his novels.
This book is written in a very informative way and flows between facts and personal experiences interspersed with opinions of the author where details of Eric's are sparse. It recalls Eric's early childhood and humble beginnings, helping the reader to see that with determination and perseverance anything can be achieved.
We live through the horrors of The Great War, then we see him achieve his great successes in both film and literary achievements. The mystery that surrounds his death only adds to the suspense.
It reminds us of how much he did achieve but also how brutal and short his life was.
Sharon Hirst
The book starts off with all the ingredients of a fascinating story from knackers yard to living the American dream and walking with Presidents and the first half of the book was just that. but then Knights exciting progression through life was marred by an over abundance of detail.
I was no longer turning the page to see what was going to happen next, instead I felt that I was wallowing in minutiae. I also felt that the print was feint, and very small.
I did not feel a connection to this book, but I appreciate the amount of research and time devoted to writing this biography by the author.
Janice Rosser
This is the biography of Eric Knight. As the cover states, 'Author of Lassie Come Home, Yorkshireman, Storyteller, Spy.' Eric K has a bad start in life, with poverty and loneliness. He has to grow up quickly and make his way in the world. What he achieves is nothing short of remarkable. As the pages turn, I am left wondering how he manages to fit so much into every day! Each chapter details his determination to succeed at whatever he tries to do and does do.
The appalling loss of life during WW1 is set out along with the injuries and sacrifices that everyone went through. Eric saves enough money to fulfil his dream of sailing to America where he finally makes his fortune and mixes in the company of Presidents, well known authors and playwrights.
Is Eric happy?
The reader questions this as he strives to do more and more and more! Soon it is the 1930's and WW2 is on the verge of breaking out. In chapter 13, we learn that Eric 'dreamed of a world where, politically, internationally, any association with the United States would be enough to deter any oppressor from declaring war on either of them or their allies.'
In 1938 Eric's most famous book - Lassie, Come-Home was published and made into a film in 1943. He was also involved in making films about WW2 and working with Walt Disney.
In the final chapters, we learn that Eric had become involved in Secret Service Operations and undertakes a dangerous mission that was to lead to his death. Was the truth ever revealed about what really happened at the end of his life?
This is a well written and thoroughly researched book. However, I agree with Sharon that the print size may be difficult to read for some. May I suggest also that you make a note of the many many names that occur throughout the book as I know that I often had to return to a previous chapter to remember who was who! The biographer Greg Christie took twenty years to complete the book and despite losing his wife of 40 years and then turning blind in 2014, he still regularly tours and gives talks.
You can read the synopsis article here which is already published on the website.