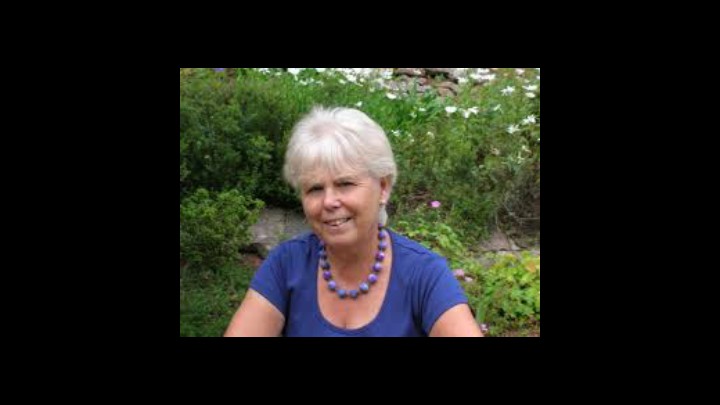 'Write what you know' is one of the bits of writing advice oft-quoted to wannabe novelists. So … The Little B&B at Cove End?
What do I know about running a B&B? Nothing. That said, I've had plenty of family and friends to stay over the years and have cooked a fair amount of Full English breakfasts in my time.
When I was first married I toyed with the idea of running a B&B. Well, we do live by the seaside. But my husband had other ideas and I think he'd rather gouge his eyes out with bent paperclips than have strangers in the bathroom all summer. But I could dream and I think I wrote out that dream with this book, although it's taken me half a century to do it. It had to be 'peopled' of course and it was Mae, the rather stroppy, very sure of 'self' in the way she dresses so differently from her peer group, who came to me first.
In Totnes (hippy capital of the world) – just seven miles away from where I live – is a shop selling clothes, bags, jewellery, and hats of the vintage variety. I once saw a young girl – about fourteen or fifteen at a guess - in there preening in front of a mirror wearing an oh-so-1950s frock. The frock was flowery, waisted with a wide sash, and with a zillion starched petticoats underneath.
Later that day I saw said girl in said frock in the High Street and she was all but stopping traffic, she was getting so much interest. I think that image must have stayed with me because Mae came fully-formed. Cara, Mae's mother, is pure fiction. I needed her to be strong to cope with a – possibly – even more strong-minded teenage daughter.
I decided she would be coping on her own without a man around to bounce ideas off and to help take the flak that only teenage daughters (I've been one of those and had one of those) can hand out. I needed her to have another problem so I made her short of cash. And I made her a widow (which I'm not should you be asking) and not a divorcee (also which I'm not). But she's a widow with a twist – you'll need to read the book to find out what that twist is!
Now then, this is romantic fiction so there needed to be a hero. Enter Tom Gasson-Smith, an artist who's coping with some angst of his own. I know a little about Art and for a while I wrote features on Art and artists for Devon Life. I once interviewed a young woman, already well-known for her exquisite – almost photographic – life studies. At the end of the interview she threw her hands in the air and said, 'That's the end of looking at other women's titties. I'm changing genre.' And she did. She now does rather wonderful seascapes. There's never anything but the sea (maybe a bit of sky but not much) in her paintings and up close the colours aren't what you expect the sea to be, but at the right distance they make you want to dive in. So that was Tom (changing sex obviously) having his life- and genre-changing moment.
Everyone needs a best friend, a friend to whom they can tell anything and everything, one who understands completely when they say, 'Eat this email/text'. It's best – in a book anyway – if the friend doesn't have issues or problems of her own but just sort of glides along beside the heroine being witty and wise, and generous with her time and her money, and handy with a bottle opener, as Rosie is in this book.
Rosie is, by the way, also handy with her fists … but you'll need to read the book to find out why and how. Throw into this mix a couple of boyfriends for Mae – one mad, bad, and dangerous to know (who scares the eebie jeebies out of Cara) and the other who is gentle and kind and a bit boring until he saves the day for Cara … yes, you'll need to read the book to find out how. So now I had my cast. All I needed was a house and a friend of mine has an absolute corker which I 'borrowed' shamelessly for this book. She did get an author copy, so that's okay.
Oh yes, that's not all. Readers of my previous books may recognise some characters' names popping up – Seth and Emma Jago to name but two, who are 'ancestors' of Cara's. And Janey – a wannabe artist in Christmas at Strand House – has made the big time and puts in an appearance in this book, too.
So, what's next? Let's just say Cove End was too lovely a house and Cara and Mae made such a great atmosphere there that it was just too good to put back on the market. So Cove End (but not the characters in this book although there might be a mention of a couple of them in passing) – is pivotal to a whole host of new characters – Bella, Coco, Mark, Lisa, and Cory – in my work-in-progress.
Watch this space.
LINDA MITCHELMORE – SEPTEMBER 2019-09-17
TO TURN FULL CIRCLE – CHOC LIT
EMMA:THERE'S NO TURNING BACK – CHOC LIT
EMMA AND HER DAUGHTER – CHOC LIT
SUMMER AT 23 THE STRAND – HARPERCOLLINS
CHRISTMAS AT STRAND HOUSE – HARPERCOLLINS