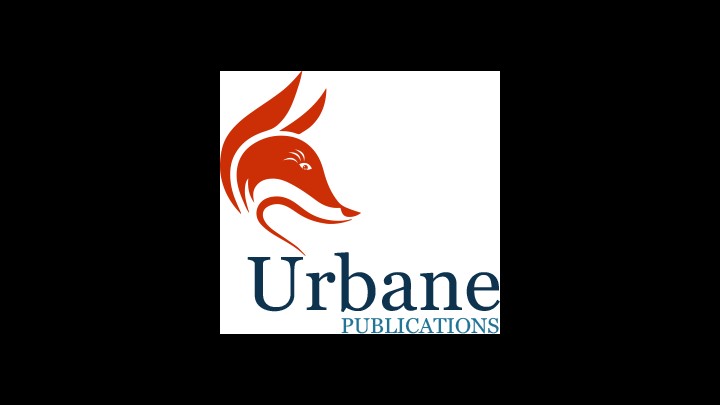 Matthew Smith of Urbane Publications very kindly sent out a selection of books to members of the ReviewSpot Book Club.
I am delighted to share their reviews and my own of the first four books with you all.
Jane Skinner
Her Secret by Kelly Florentia
This is Kelly Florentia's sequel to 'No Way Back'. Audrey Fox is now newly married to Daniel, who she met on the rebound from her long term partner Nick. But in this sequel, the past presses heavily on the present and Audreys' attempts to move forward in her new life are constantly challenged. Is her present life too good to be true? As she questions some of the things happening around her, we are drawn in to a web of lies and deception.
Audrey constantly doubts herself, revealed by the desperation of her inner dialogue as events take more serious and mysterious turns. The plot necessarily gains pace after the half way mark, and the hints laid down in the first half start to make sense.
"Her Secret' is a cleverly devised story, full of unexpected twists and turns. As the lies and deceptions are uncovered and resolved, we admire Audrey's tenacity in the face of her own emotional turmoil. She has to be resourceful and decisive in order to get to the truth, whatever the cost.
Kelly Florentia has produced a modern psychological thriller which references the best of the genre, comparable with Hitchcock's Vertigo, it keeps you guessing to the end!
Beverley Ann Hopper Songs Of Innocence Anne Coates
A slow book to start with but then I got right into this story. I loved Hannah Weybridge. There are lots of hidden secrets that make you want to read on. A great ending. This is my first book I have read written by this author. I will be looking to read more.
Michele Turner
Wow........what a fabulous read this book is, with lots of twists, turns and suspense. It's exciting and keeps you thoroughly enthralled and not able to turn the pages fast enough. Audrey hasn't been married very long and appears to have everything she's ever wanted. A wonderful husband that loves and adores her, a fabulous family, many great friends, a very swish house and a job sh really loves and enjoys. Her life is as perfect as anyone could wish for.
But then.....she's been entrusted with a secret that she's been made to keep it to herself and not breathe a word to anyone else.
This is the beginning of Audreys wonderful life and world being turned upside down.
Very cleverly written and a great read by Kelly Florentina. Well done.
Sheila Hughes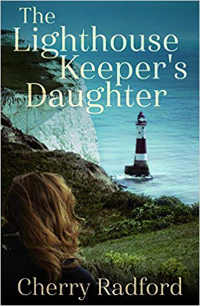 The Lighthouse Keepers Daughter by Cherry Radford
The Lighthouse Keepers Daughter has it all, romance,mystery, social media, the past and present.
Imogen recently divorced is living in a lighthouse owned by her Aunt Dorothy on Beachy Head, with the intention of writing a book. Imogen is sent pages from her father's diary which helps her to understand his past as he died when she was a child. She becomes friends with Santi a flamenco guitarist from Madrid on Social Media and offers to teach him English.
I enjoyed the book very much as it is well written, there are lots of twists and turns along the way and I am looking forward to reading another novel by this Author as this was a first for me. I thoroughly recommended The Lighthouse Keepers Daughter but you may find you can't put it down until you have finished reading it.
Beverley Ann Hopper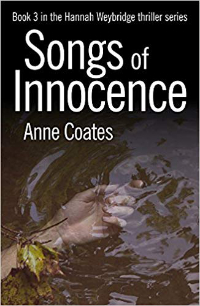 Songs of Innocence by Anne Coates
A slow book to start with, but then I got right into this story. I loved Hannah Weybridge! There are lots of hidden secrets that just makes you want to read on. A GREAT ending! As this was my first book by Anne Coates, I will be looking to read more of her work.
Fiona Dunn
The opening of "Songs of Innocence" by Anna Coates is stark, bleak and totally gripping. It held me completely. Hannah Weybridge, the main character, is a complete woman who engenders warmth and respect in a reader. Dealing with a tragic life situation she is funny and feisty, tackling every dangerous situation that's thrown her way in this crime novel with breathtaking bravery and intelligence.
The plot 'cracks on' at an excellent pace and Coates gives the reader a packed, fascinating story.
I really enjoyed it - but goodness, all the characters like to eat! Seriously, if you enjoy thrilling crime stories, this novel is definitely for you.
Rosemary Ann Smith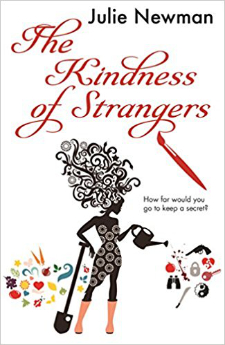 The Kindness of Strangers by Julie Newman
Contemporary novels aren't normally my preferred genre. But having said this, I really enjoyed this book by Julie Newman.
The first few pages got me straight into the story, and wishing to read more.
Extremely well written, and the chapters not overlong.
The main characters of Helen, Martin & Charley are expertly portrayed, and all worked well with each other. Descriptive passages enabled me to feel I actually knew everyone.
Not wishing to give any of the 'plot' away, I went blissfully through this story, never realising that there would be such a surprising finale!!!!
For anyone who wishes to read a well balanced story of people's lives, with a twist to the tale, I thoroughly recommend ' The Kindness of Strangers '.
Fiona Dunn
The plot of introducing us to three very different characters whose lives become intertwined in "The Kindness of Strangers" by Julie Newman reminded me of Sebastian Faulkes' novel, "A Week in December". Both novelists vividly portray the tragic consequences of those lives colliding. Julie Newman's landscape is more domestic than Faulkes' but compelling in the warning of loving too intensely.
At times, I couldn't quite believe the responses of the characters - but that may be because Julie Newman isn't frightened of exposing our dark motivations. I held my breath many a time when reading this novel!
Skilfully crafted, if you enjoy 'the dark side', you'll love this novel.
Heather Copping
My first impression of this book when I looked at the front cover was "what's that about " by the time I had progressed through the book I understood it completely.
This book reminds me of a saying that everything is connected on this life and no spoilers here but when you read it you will know what I mean. There are three main characters Helen who is recently widowed. Martin who is suffering greatly after serving in the Afghan conflict in the army and Charley is a teenage girl who when we first meet her is the daughter of a prostitute and she has recently found out she is pregnant.
This story very cleverly intertwined these people and their lives in a way that makes you want to read on and find out what happens to each person. My only criticism is that I thought the ending was rather abrupt , I would have liked it to have gone on a bit further with what happened.
A great read that had me hooked from the beginning. This is the second book by Julie Newman and I think she is definitely an author to look out for . 5☆ read.
Janice Rosser
What an intriguing book! There are three central characters who are all given individual sections in the first half of the book and are told in the first person. Helen has recently been widowed and finds some unexpected news in a hidden filing cabinet that throws her into disarray. Martin has recently come out of the army and is suffering with PTSD. He wants to make a new life for himself in Civvy Street. Charley is the daughter of a prostitute and becomes pregnant. I really wanted to get to know these three individual characters. The second half of the book is told in the third person and here we get to know acts of kindness, sinister situations, lots of intrigue, and more. It's a dark and at times twisted tale in which morality features. Apart from kindness, there is also wickedness, empathy, love and deceit Will we finally learn the truth? This is the first book I have read by Julie Newman and I am eagerly looking forward to reading her first novel and hopefully her third! A 5 ☆ read and definitely one to take on holiday.
There will be new articles published soon with more readers reviews of some excellent books from Urbane Publications.
Lead image is copyright Urbane Publications and has been used with permission.
Read readers reviews Part 2 here.
Read readers reviews Part 3 here.
Read readers reviews Part 4 here.