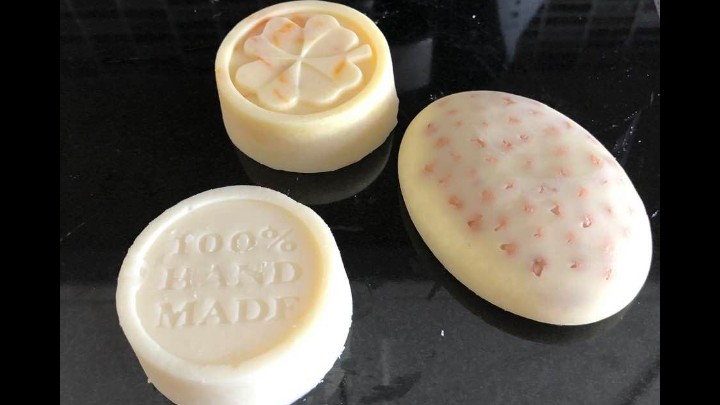 Are you particular about the type of soap you buy? So many different brands and products out there.
COVID19 dominates everything we do in our lives now and hand washing is even more important than ever. But do we need a special type of soap or hand gel or do they all do the same job if used correctly?
So is a bar of soap better or equally as good as a hand wash or hand gel?? The ingredient triclosan which is present in many antibacterial hand washes and gels has been sending out worrying messages over the years. There are quite a few reports which are concerning, but obviously I do not know how accurate they are. This article from The Guardian a few years ago is one of many. Of course there is a case for using the dispensers in hospitals, doctors surgeries etc as a precaution to patients and visitors alike. Triclosan is also present in many other products. So.......
When I was growing up, I can remember coal tar soap being in the kitchen and bathroom. This soap is made by Wrights and has been around since 1860!
In 2014, my good friend Lesley Krither sent my late mother a super bar of soap from France from the company in the above photo. No UK products worked on mum's rashes, dry skin etc. This worked a treat and smelt divine!!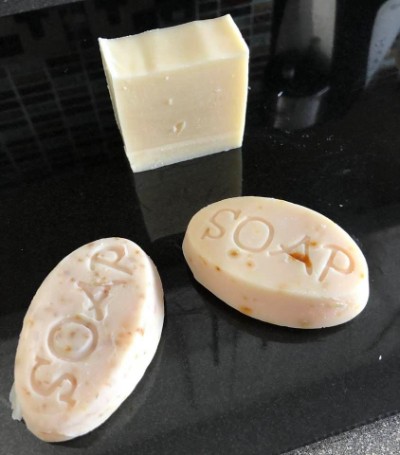 Marion's soaps
A friend of mine has started making her own soaps and I have bought some. The three bars have all been very kind to my hands and almost feel like I have just put hand cream on when I dry them.
So, my point is, do I stop using anti bacterial hand wash and go back to soap? Maybe I will use the latter for a while. I'm sure it will work out cheaper in the long run and could be more beneficial to my health too?
This blog is purely from a personal point of view, I do not have any scientific qualifications to know if the ingredients in any of the soaps mentioned cause any side effects.
If you would like to buy some of Marion's soaps, perhaps send her a direct message? She lives in Hereford like I do, but there is a postal arrangement in place. Here is her FB link. https://www.facebook.com/marion.merritt.37
Lead image Copyright Marion Merritt.