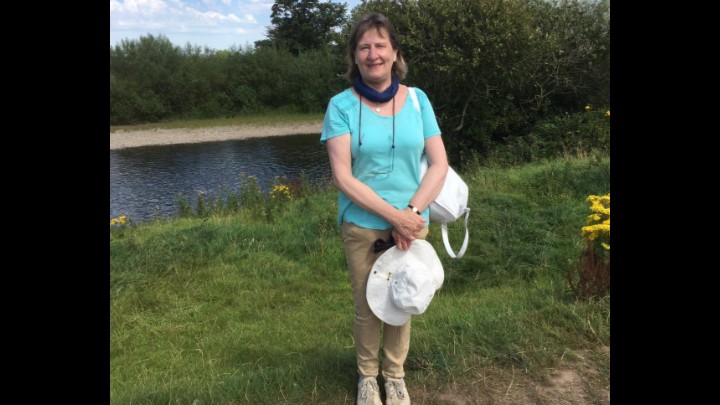 'Sunshine will help. So said my GP. Sunshine AND a picnic, even better!'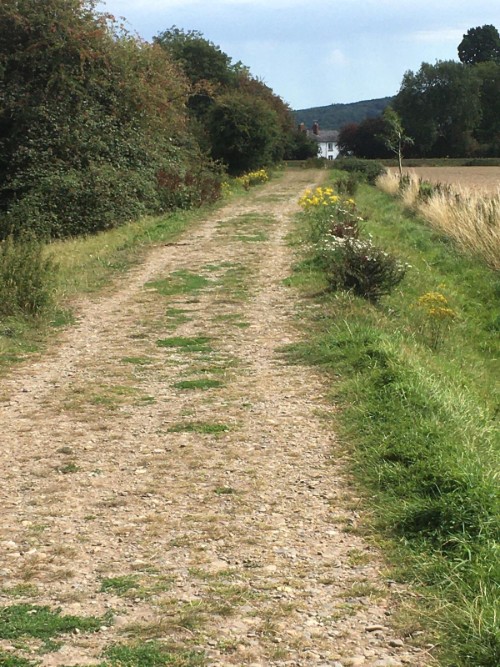 The start of our walk
My good friend Chris suggested we drive to a layby near The Bunch of Carrots in Hampton Bishop, Hereford and go for a leisurely walk alongside the river. She had made a picnic, I had no idea what was included but she assured me it was going to be enjoyed!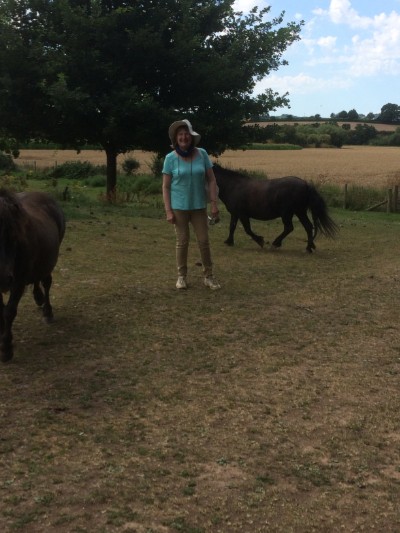 The first of our four legged friends
We started to walk and were soon joined by some ponies who were ambling along and not really taking any notice of us. Maybe if we had been eating, they would have been more interested! The sun was not too bright when we set out, hence the dark photo.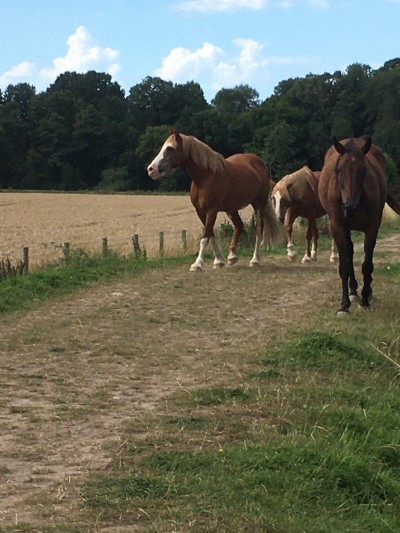 Adult horses!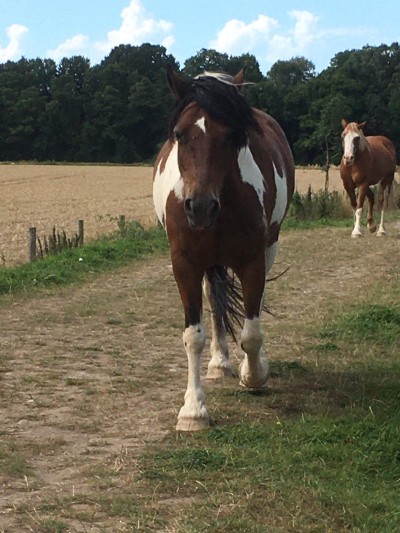 Good morning!
As we made our way, some more horses appeared, about six of them. These were much bigger and again seemed to be on their own.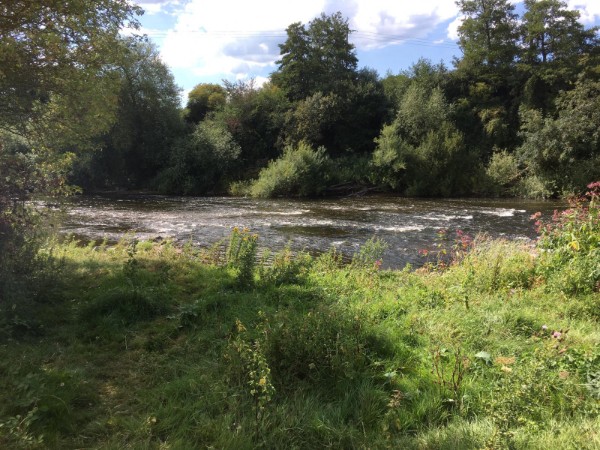 Peaceful River Wye
We soon found a shaded spot and decided to stop and look at the river and the swans and set up our picnic..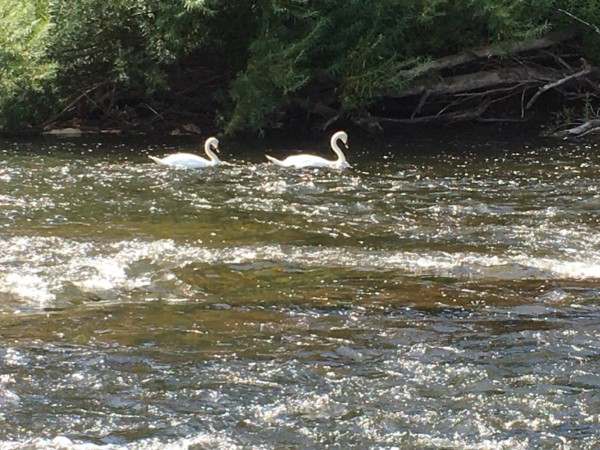 Swans swanning by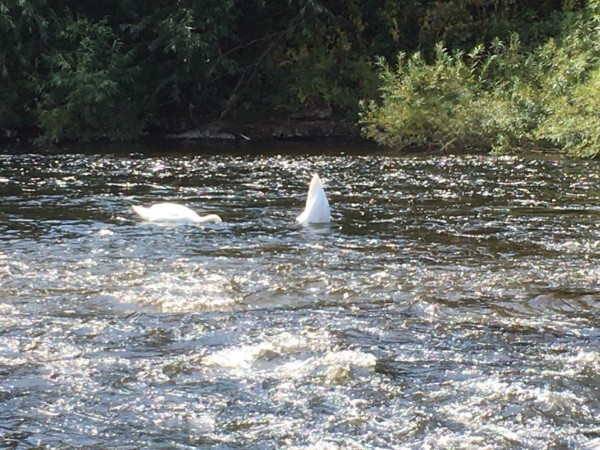 One diving!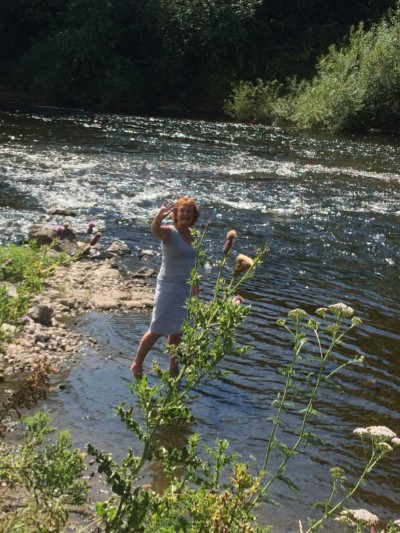 Come on in! 'Too scared' I said!
The picnic was produced and was a lovely mixture of tortillas filled with Brie, Cranberry and salads. Accompanied by some crisps, home made cake and fruit.
Most I have eaten for a while!
We stayed out for a couple of hours and it was a nice way to R and R. I have been told this unusual virus I have (NOT CV19) is not going to go away very quickly, so I must do as I'm told.
When I next speak to the doctor I will tell him I took his advice and plan to have another picnic quite close to home next week too!