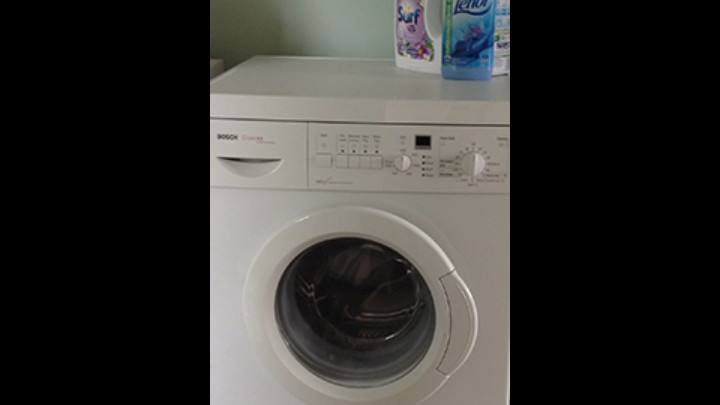 Years ago, people washed everything by hand and usually one day a week was set aside for 'Wash Day', it was typically on a Monday.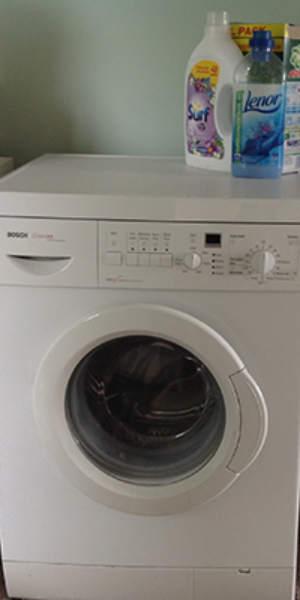 My late mother in law stuck rigidly to this day for as long as I can remember, even when she had a washing machine.
Did you or do you own a twin tub? I can remember spending hours washing clothes in order of cleanliness and colours. Then one day we thought about buying an automatic washing machine.
Twin tub washing machines started coming on the market in Britain in the 1950s
One tub of the washing machine was for washing and the other was for rinsing and spinning. One of the first automatic washing machines was advertised to go on sale in the UK in 1951.
I can remember my late mum using a twin tub in the latter part of the 1960's and I used one when I first got married in 1976. I think it was a Servis. It used to take HOURS to do the washing. Filling the machine from the hot tap with a hose over the sink, tongs used to agitate the washing, then a separate section to rinse and spin. This is an interesting article about one person's experience using a Twin Tub from way back then.
Automatic washing machines were becoming more and more popular as mixed loads of washing could all be put in the drum and only took around 45 minutes on an 40c delicates programme to complete a wash, rinse and spin.
When my first child was born in 1980, we bought an automatic washing machine, an Indesit model I think and the amount of time saved was incredible! My late mum was horrified that 'smalls' were being placed in the same wash as shirts, blouses, jeans etc!! Since then I have owned four more automatics. My latest model, a Bosch has SO many programmes to choose from and I only ever use two of them!
So is it really good value?
Here is a list of jargon busters that washing machine manufacturers use!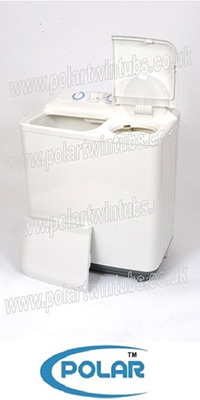 Polar Jet Stream TwinTub. Photograph reproduced with permission
Now I have discovered www.polartwintubs.co.uk and this firm has twin tubs that state 'Needing a wash within 5 minutes? With a twin tub you can have you washing ready to be hung on your line within 10 minutes. With its quick wash action of 5 minute wash and a 5 minute spin, a twin tub is your answer. Low on electricity and water consumption a twin tub is the eco friendly way of washing. You are in control of your washing and how you want to do it.' Ten minutes sounds amazing to me. Is this the way forward??
Polar Quiet Storm Twin Tub. Photograph reproduced with permission
I must admit that it is more convenient with an automatic washing machine to set a programme for the wash and then go out or do other chores whilst the washing is being done. No filling with a hose!
With the costs of power and water ever increasing, is it time to go back to Twin Tubs?