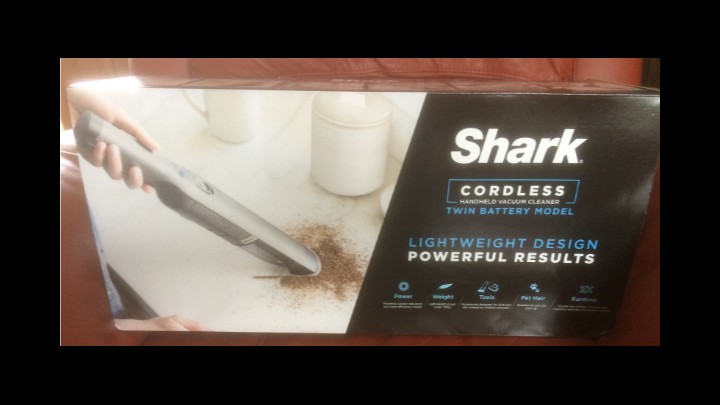 There are many cordless handheld vacuums on the market these days, some good and some not so good.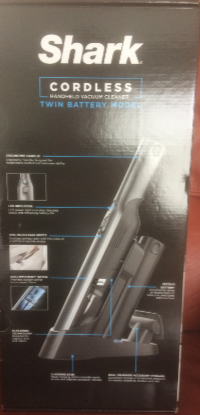 Box clearly labelled
I have been sent the latest handheld from Shark and will share my review with you all.
I was very keen to try this latest Shark product!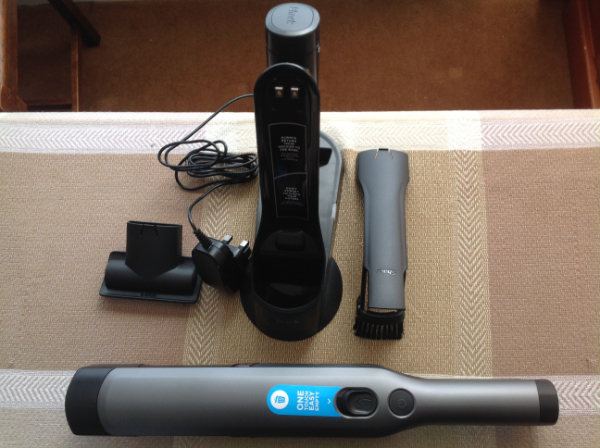 Components ready to assemble
What is in the box?
Model WV251UK comes with the main unit, two Lithium-Ion power pack batteries, a Crevice tool, Dusting Brush and a Pet Multi tool. A quick charging base and plug complete the package.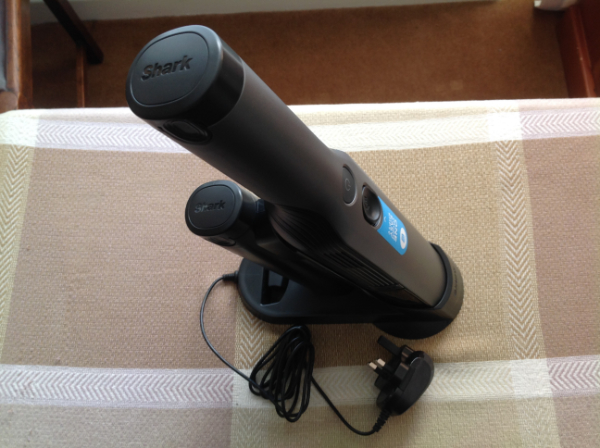 Ready to plug in and charge
The first thing to do is to charge the batteries fully, this takes around 2.5 hours for each one. Once this has been completed, remove the unit from the base to begin cleaning. Weighing 1.3kg and measuring W9.5cm x D 22cm x H 38.5cm, this is such an easy and lightweight vacuum and two batteries will give you approximately 20 minutes run time. You simply swap the batteries over after ten minutes of use.
How does it perform?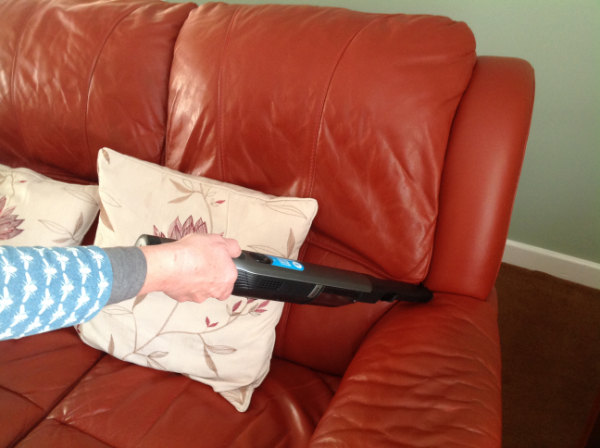 Easy to remove debris!
I began by removing crisp crumbs and pet hairs from my settee. The suction is very powerful and took seconds to vacuum. No problems at all with manoeuvring into tight corners either.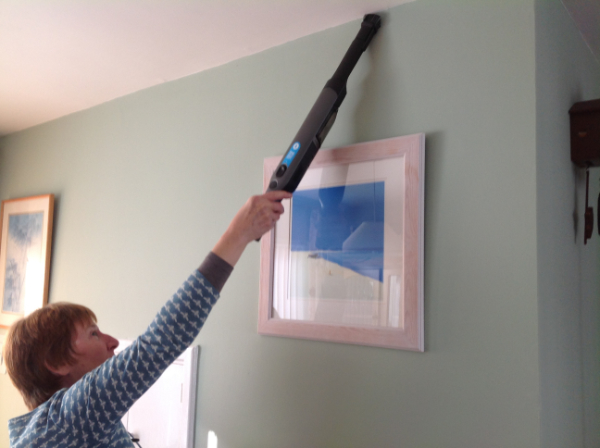 Brush attachment makes for light work!
Then onto the ceiling and reaching up to remove cobwebs. As the handheld only weighs 1.3kg, it takes little effort to reach up to the top.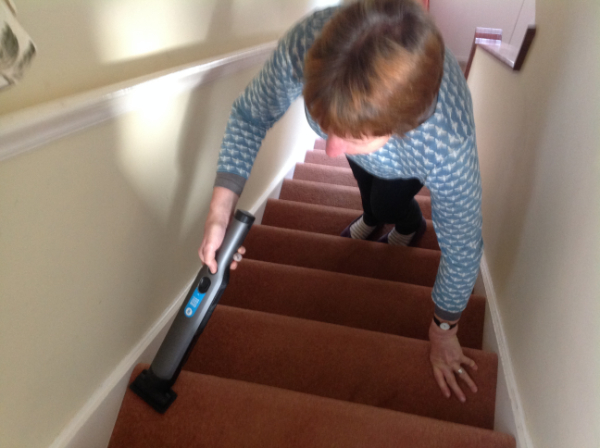 Using this handheld on the stairs is SO easy

Using pet multi tool in car
It isn't necessary to use a full size vacuum for the car, the Shark handheld one is powerful enough to remove grit from the car mats, crumbs from the seats and dust the dashboard all in the space of five minutes!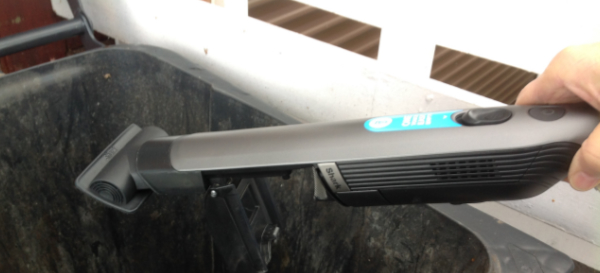 So easy to empty!
When the handheld is ready to be emptied, a one-touch button releases the dust cap and empties quickly into the bin. Filtration technology is designed to capture dust and particles effortlessly.
With a two year guarantee, this twin battery model is priced at £179.99 which may seem a little expensive, but I can assure you it will be money well spent for convenience alone. There is also FREE delivery as standard.
This is a sleek and stylish handheld cordless vacuum and one that I am delighted to own!