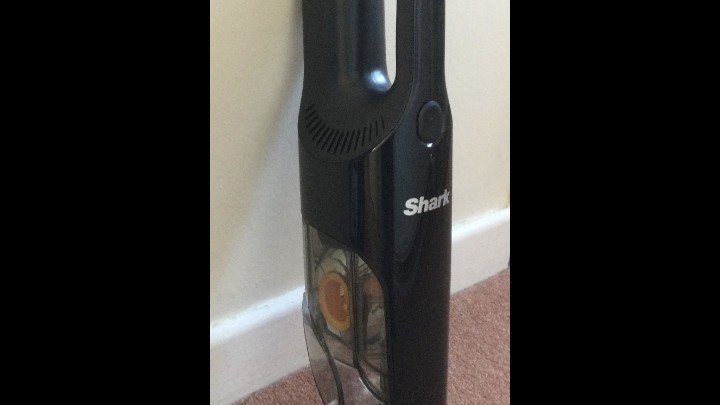 I have been sent the latest hand held cordless vacuum from Shark and will share my findings with you.
On unpacking the vacuum, the first thing to do was to charge the lithium battery. This took approximately four hours.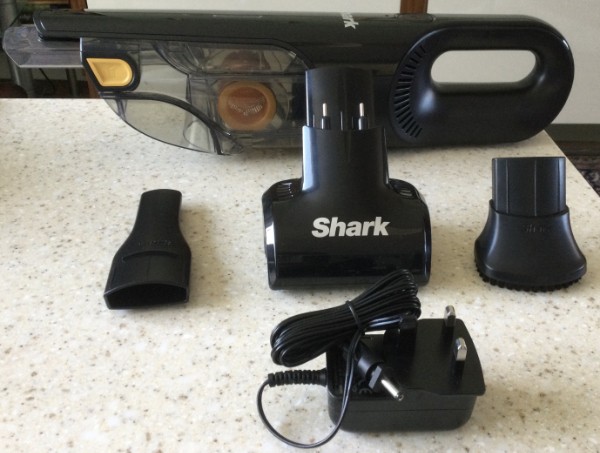 Ready to start
The other components are the main unit, a crevice tool and a motorised pet tool.
Weighing 1.39kg and with product dimensions of 52 x 9.52 x 10.85cms, this is a perfecthand held vacuum in terms of weight and size.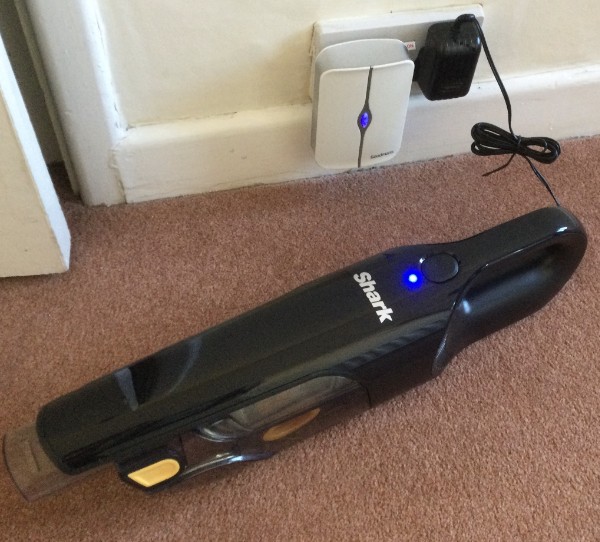 Charging the lithium battery
Suitable for all carpets and hard floors along with upholstery in the house and car, kitchen surfaces and shelves, plus of course pet hairs, I was keen to try this latest model out!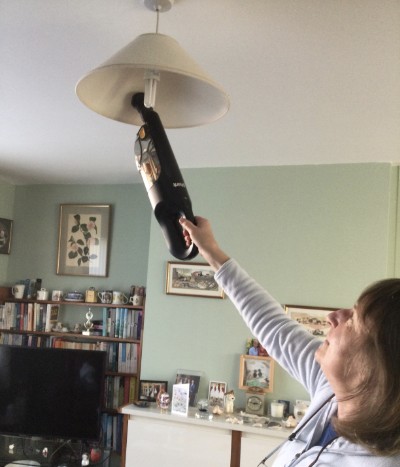 Ease of use to clean lampshade
The capacity is 0.45 litres and with a running time of ten minutes, this was plenty for me to put this vacuum to the test!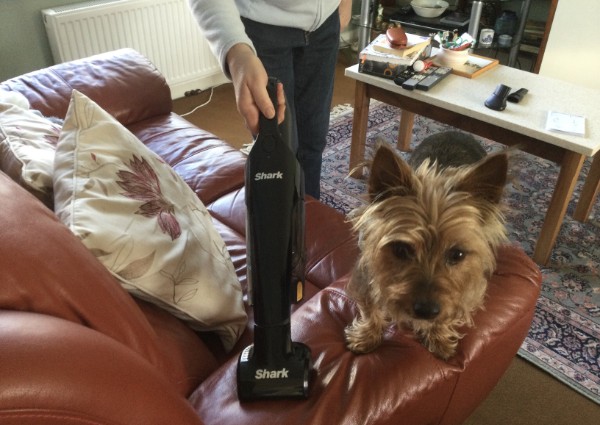 A little help from Mr Larkin trying out the motorised pet tool!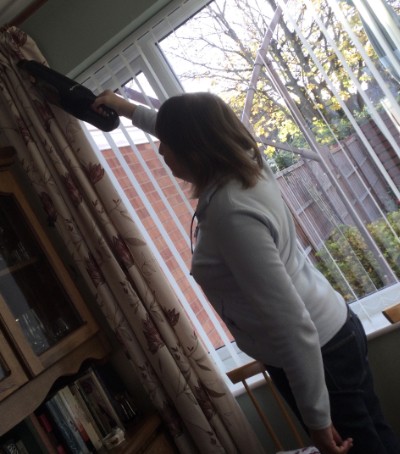 No problem reaching tops of curtains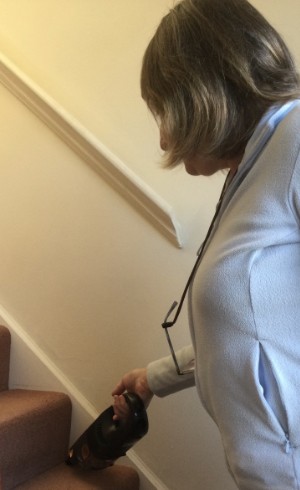 Stairs easily cleaned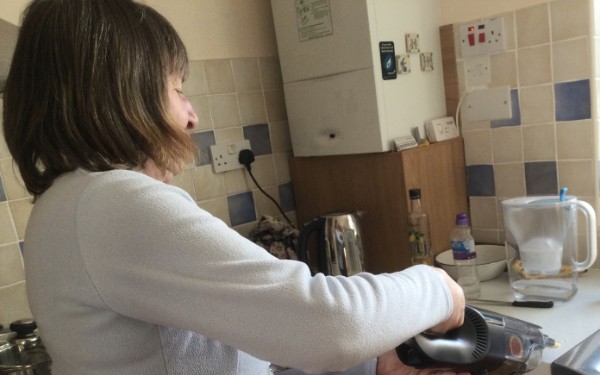 Vacuuming up a few crumbs in no time at all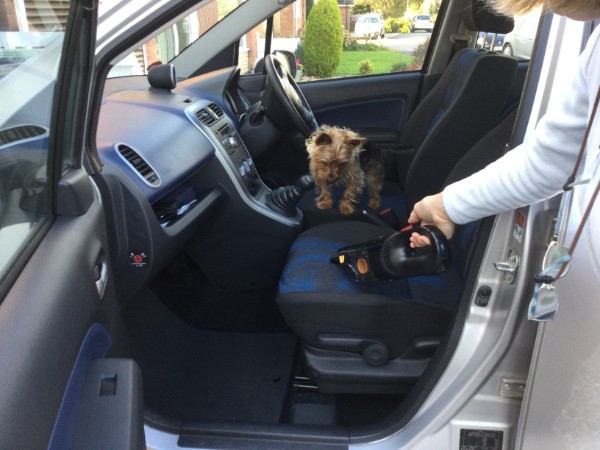 Mr Larkin watches as I remove dog hairs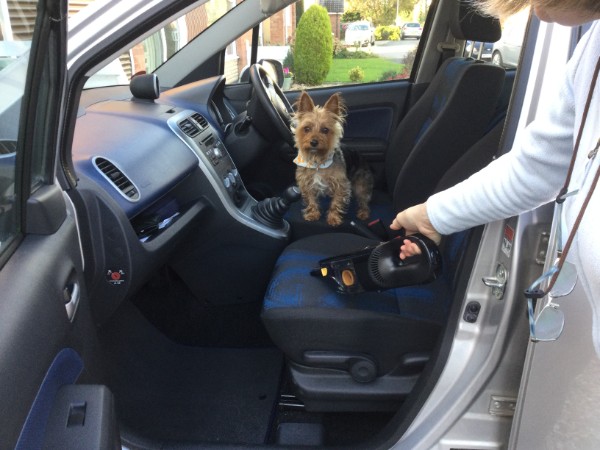 Now he is waiting to jump straight back on passenger seat!
Just press a button to empty
What is impressive with all Shark produts is the guarantee. The warranty is 1 year standard. When you register your warranty with Shark, you are covered for 5 years (2 years for the battery). You can register your warranty here: https://sharkclean.co.uk/register-guarantee/
My overall impression? Excellent for those quick clean up moments when you don't want to have to use your full size vacuum. Crumbs and pet hairs are easily swept up and emptying the debris is easy and straightforward. The filter is washable and it is advisable to regularly do this.
RRP is £59.99 which I think represents good value when you factor in the terms of the guarantee included.