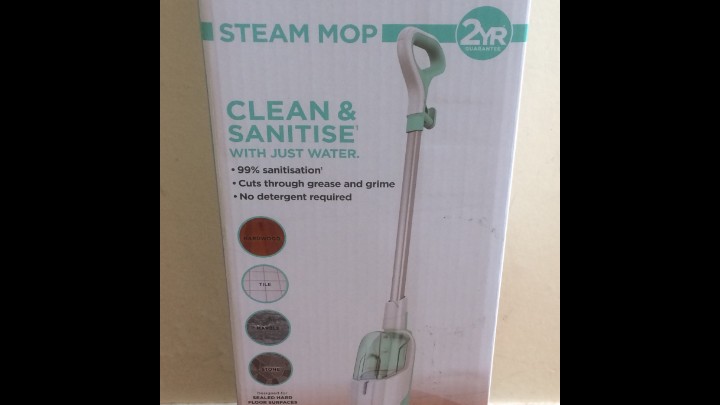 I am very pleased to review Shark products as they are always of high quality.
I have been sent the Shark Steam Mop S1000UK and would like to start off by quoting from the website:-
"From the kitchen to the bathroom, the hallway to the living room, this lightweight steam mop confidently cleans and sanitises all types of hard floors using water alone. Easily control the steam with a simple manual pump action. Machine wash and reuse the absorbent microfibre Dirt Grip pads, giving you a streak-free finish throughout your home."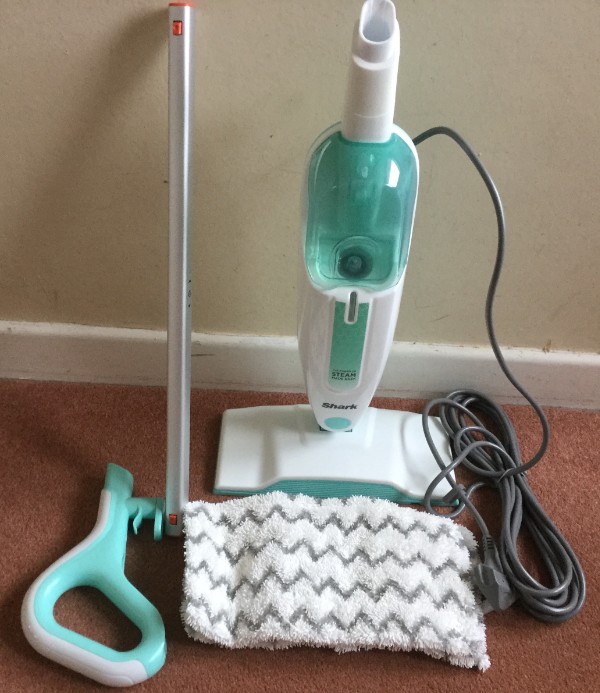 Unpacked and ready to assemble
This mop is lightweight weighing in at 1.8kg. The height is 117cm the width is 31cm and depth is 16cm. With 5.5m of cord, it is suitable for most sized rooms. As Shark mention "This lightweight steam mop cleans and sanitises 99.9%* of bacteria, using water alone."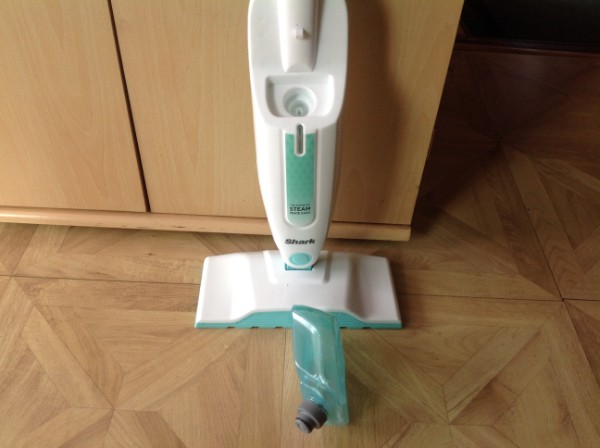 Detaching the removable water tank to fill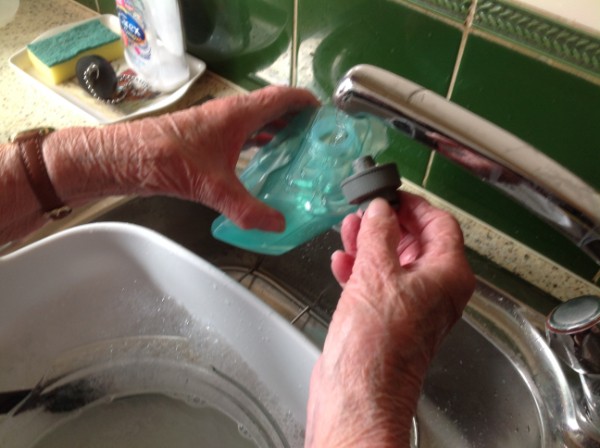 Easily filling the water tank with COLD water
Replacing the water tank ready to begin
A good friend of mine tried this out on her dining room floor which is made of hardwood. After removing the water tank, it was filled with 375ml of cold water and replaced back on the unit. This takes only 30 seconds to heat up and then performs for 15 minutes without having to replace the water.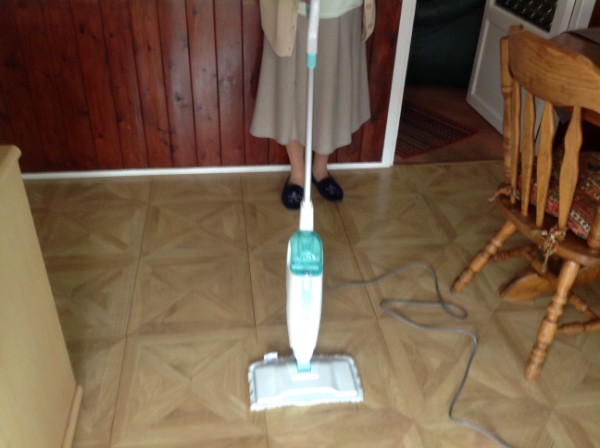 Starting to clean the floor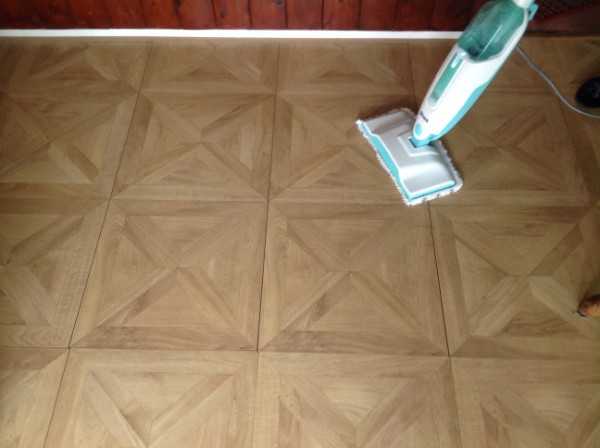 Finished result
The movements were made backwards and forwards to generate steam and lift the dirt from off the wood. It made a big difference to her dining room floor as can be seen in the photographs. Slow movements lifted ground in spots from the wood. The amount of water used was minimal and far less messy than a conventional mop and bucket! The result was impressive!
One of the two Dirt Grip pads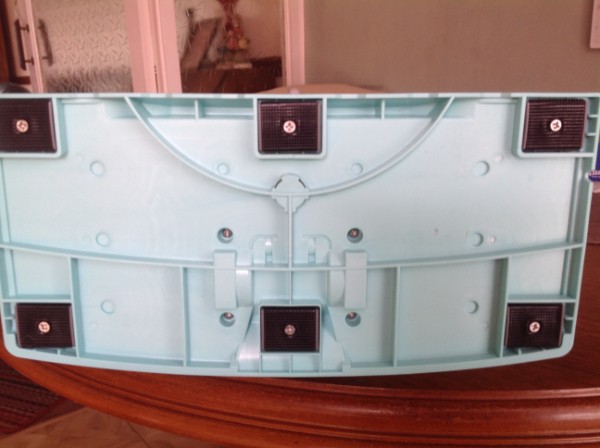 Underneath the mop where dirt grip pad is placed
Dirt Grip pads are easily removed and can be washing in washing machine. The dirt hugging pad adheres to the base of the steam mop by Velcro.
This steam mop cleans all types of sealed hard floors, including hardwood, marble, tile and stone. It saves buying disposable wipes and getting down on hands and knees to clean the floors.
The steam mop comes with a two year guarantee if the mop is registered after purchasing with Shark. RRP is £69.99. This represents good value.
* Sanitisation studies were conducted under controlled test conditions. Household conditions and results may vary. See Instruction Booklet for details.