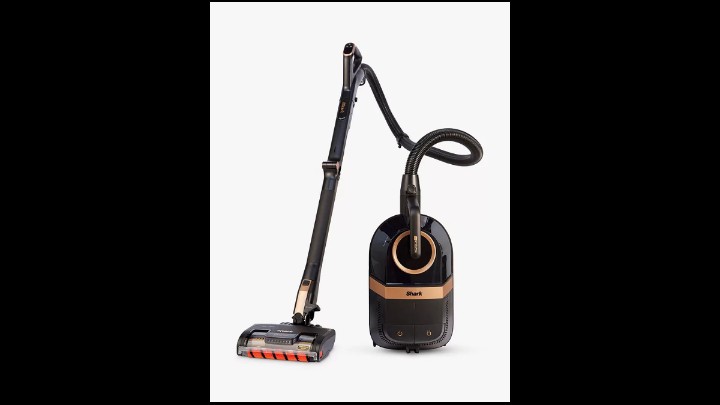 I have been sent the Shark Duo Clean and Anti Hair Wrap Bagless Cylinder Pet Vacuum CZ500UKT to review and am pleased to share my findings with you.
The vacuum came packed in a sensible way. i.e. only the necessary amount of paper and cardboard around each part!
I unpacked each ready to assemble parts and photographs of them follow.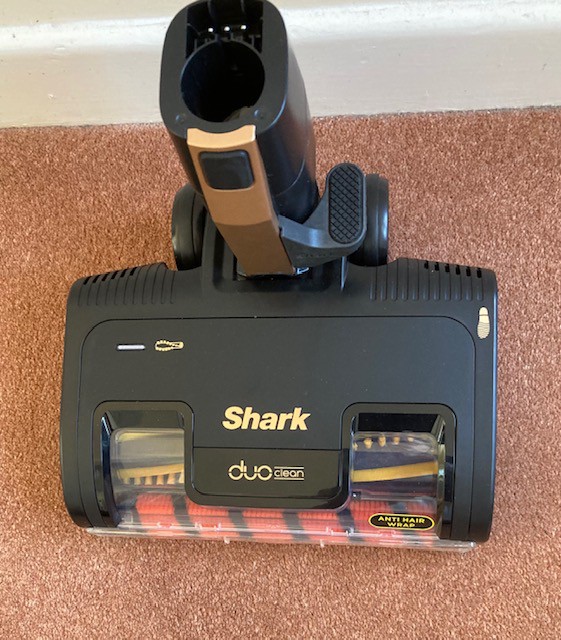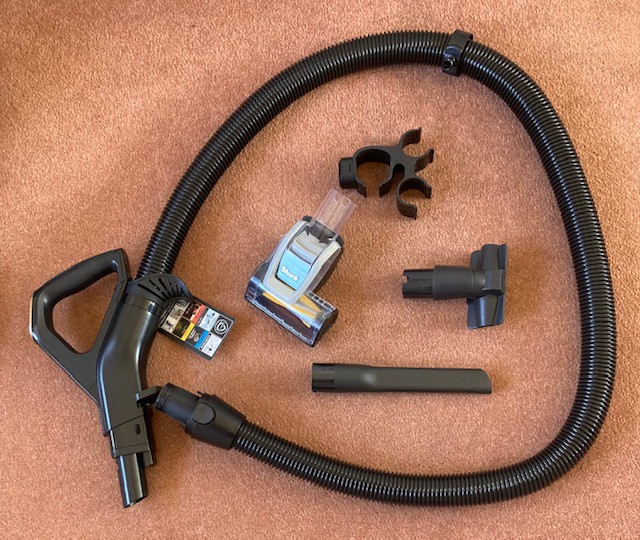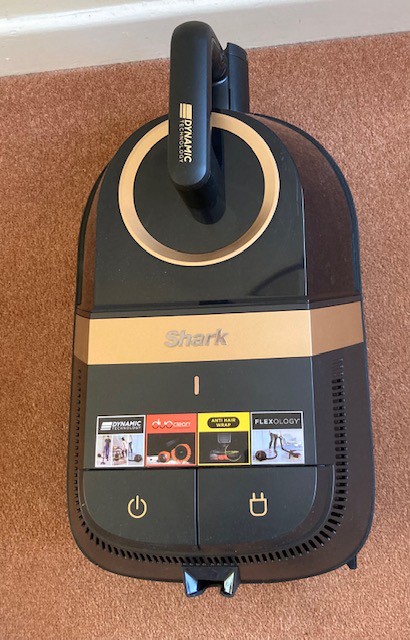 All the parts are of a sturdy quality which is the norm for all Shark products.
What's in the box?
Shark Bagless Cylinder Vacuum Cleaner with Anti Hair Wrap floorhead
Crevice Tool
Multi-Surface Tool
Pet Tool
Free 5-year guarantee*
A quote from the website.
'Introducing Dynamic Technology – Powerful. Lightweight. Agile.
Dynamic Technology is an innovative combination of 3 unique elements, delivering a powerful, comfortable clean throughout your whole home.
The pod design features 175 air watts of powerful suction* in an extra-lightweight 4kg design, precision engineered to achieve streamlined movement and optimum balance that's robust on floors and light enough to lift.
Smooth-glide 360° pivot wheels ensure the lightweight cylinder follows wherever you go, for ultimate agility. While many cylinder vacuums are either too heavy or too light, making them harder to steer and prone to tipping over, Dynamic Technology means this Shark cylinder moves in perfect sync with you. There are no limits – manoeuvre around obstacles and cruise from room to room. The pod follows so closely, you'll forget it's there.'
There is an Anti Hair Wrap Technology which removes hair from the brush-roll as you clean. This is perfect for long, short and pet hair.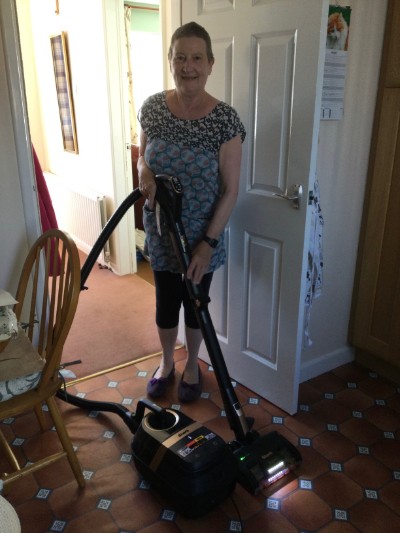 Easily glides across both vnyl and carpet floors
This vacuum easily reaches under units and furniture too as it has the flexcology system built in which is such a great invention.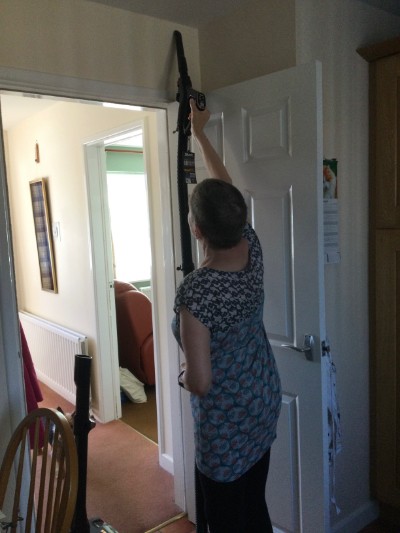 Wand reaches ceiling
The wand easily reaches up to the average ceiling and removes any unwanted cobwebs!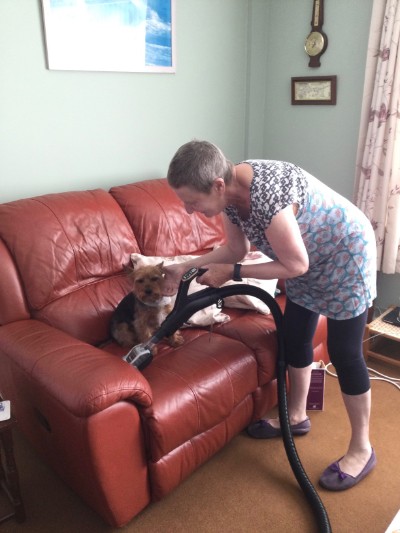 Pet brush very useful!
Cleaning in sofa creases, pet baskets, car interiors, upholstery, etc is very easy to do and the handy accessory holds the Crevice Tool, Multi-Surface Tool or Anti Hair Wrap Pet Power Brush neatly.
This is also an Anti-Allergen vacuum cleaner which offers reassurance for allergy sufferers and homes with pets, The anti-allergen complete seal captures 99.9%** of dust and allergens inside the vacuum, not releasing them back into the air you breathe.
****Based on IEC standard 62885-2 Cl. 5.11 at 0.3 to 10 microns.
Easily vacuuming the stairs
My verdict?
This is advertised as a lightweight vacuum and I agree up to a point. If you are able bodied and don't have any joint issues, then yes, but if you struggle, it is a little on the heavy side at 7.99kg. This is amongst the lightest cylinders on the market however.
The cord length is 9m which is good and the vacuum glides effortlessly across both carpets and wooden floors.
A 5 year guarantee is standard which is excellent.
RRP is £329.99 but at the time of writing it is on sale at £169.99 See here