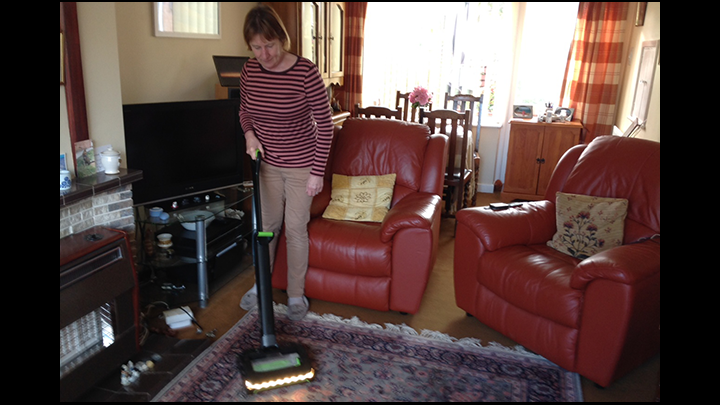 I have been sent the super powerful GTech AirRam Mk 2 K9 vacuum cleaner to evaluate and I am delighted to report my findings are all positive! I already own the Air Ram which is excellent.
So compact!
Could GTech improve even more??
The K9 is certainly lighter than my Air Ram weighing in at a mere 3.5Kg. It is strengthened by aluminium components making it able to deal with all types of surfaces. It also has a nifty little button on the arm of the vacuum that slides the handle down to enable easier storage if space is tight.
Another extra on the Air Ram K9 is the light that comes on when the vacuum is switched on at the base so one can see into darker corners etc. See lead photo.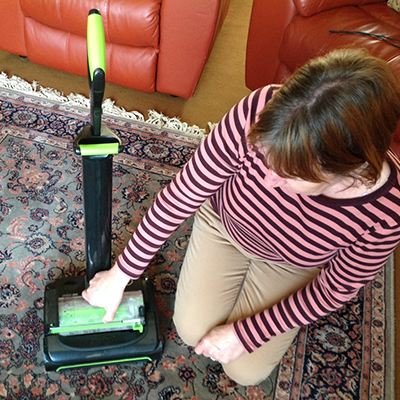 Removing the dirt collection box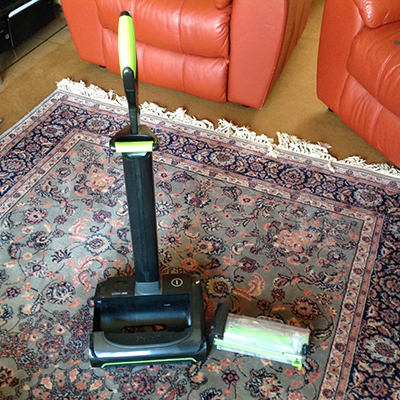 Collection box ready for emptying
A redesigned dirt collection system in the K9, makes it easy to empty. The dirt is compressed into a capsule in the head of the vacuum and is then emptied by using the ejector arm to slide the container off and empty straight into the bin.
.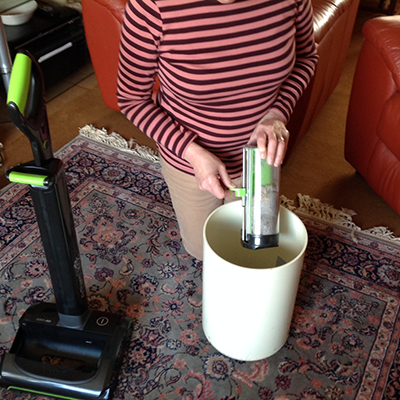 Slide down the handle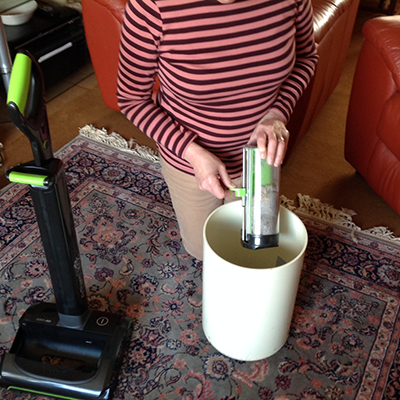 Open end of collection box easily and empty into bin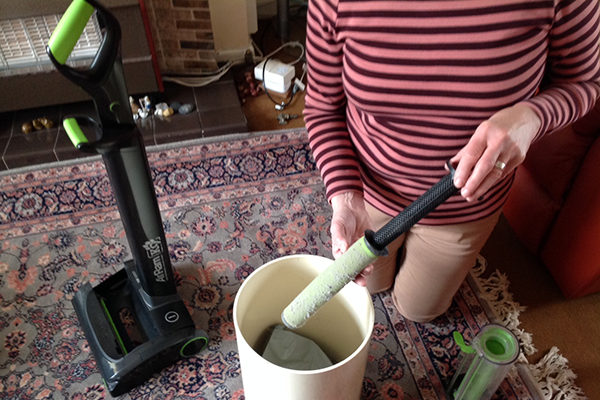 Remove inner filter and inner tube from filter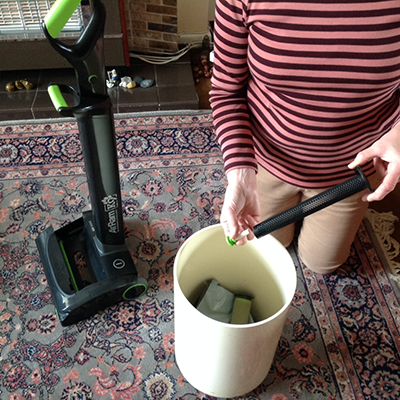 Insert scented tablet into end of tube and replace
I often look after my neighbour's dog and the K9 is designed to cope with animal hair efficiently. I can confirm that this certainly is the case. A great little extra is the scented tablet that fits inside the filter making the smell of pets disperse as you vacuum. These tablets are easily refillable.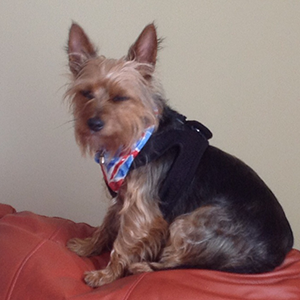 Mr Larkin
So how do the two vacuums compare?
The K9 is lighter than my Air Ram. However the new AirRam 2 is the same weight as the K9 and also has the same features regarding emptying and stowage. Why is the K9 £50 dearer? Stronger components and extra wide rollers to cover more floor space and scented tablets to keep rooms smelling clean and fresh.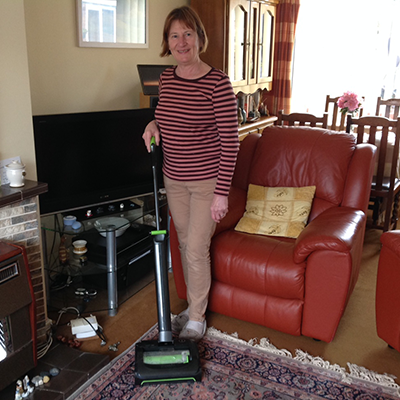 In my opinion, if you own a pet or pets then definitely buy the K9, if not then the Air Ram Mark 2 is excellent value at £199 and does everything the K9 does as regards cleaning. The K9 retails at £249.99. Nick Grey, owner and inventor has come up trumps once more with his innovative designs!
There is a great video detailing all aspects of the K9 on Gtech website http://www.gtech.co.uk/cordless-vacuum-cleaners/airram-k9.html
First published on OAPSchat.co.uk on 9/11/16.