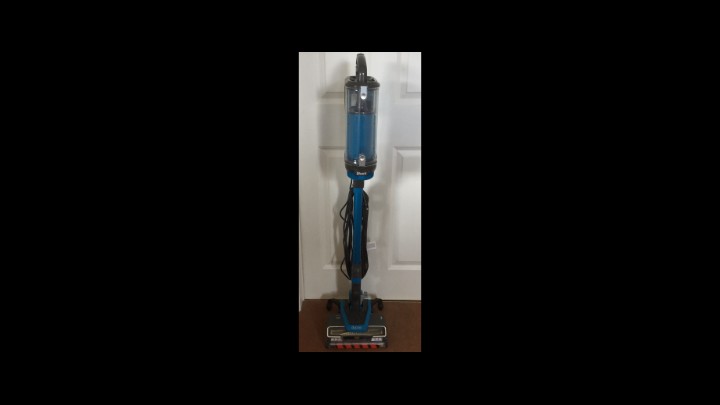 I am always delighted to receive Shark® products to review as they are always such high quality!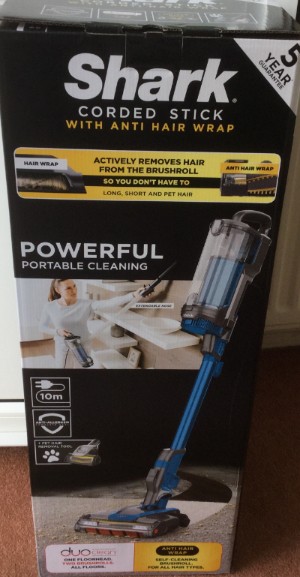 What an novel title for a vacuum - anti hair wrap! Curiosity made me want to open the box straight away!
So what's in the box?
Main Unit
Dusting Brush
Crevice Tool
Accessory Holder
Turbo Tool with Anti Hair Wrap
10m Flex
Quick Start Guide
Instruction Booklet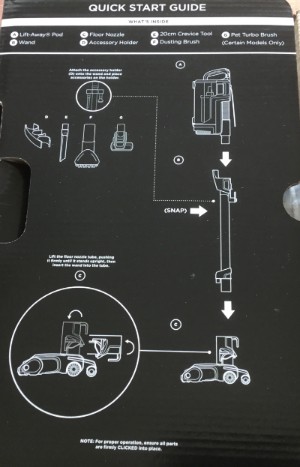 At a glance Quick Start Guide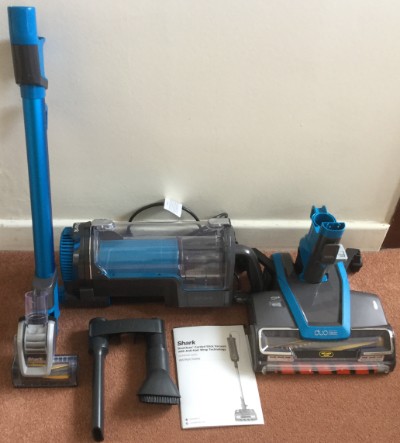 Parts ready to assemble
I love the colour of this vacuum, electric blue and grey. It really looks attractive and took no time at all to build. Weighing 4.78kg, it doesn't feel too heavy if you have full dexterity. 10m of cord is ample for a large lounge or two average size rooms.

FREE STANDING - Really impressive engineering!
The fact that it is free standing is a great selling point and I am very impressed by the way the wheels retract. Another great feature is the Anti Hair wrap! As the website states 'Tired of hair wrapping around your brush-roll as you clean? Anti Hair Wrap actively separates and removes hair with a unique bristle-guard, helping to leave the bristle brush-roll tangle-free. Perfect for long, short and pet hair.'
If you own a cat or dog or any furry creatures that moult, this is ideal. The addition of Anti-Allergen Complete Seal captures and traps 99.9%* of dust and allergens inside the vacuum.
*Based on IEC standard 62885-2 Cl. 5.11 at 0.3 to 10 microns
The pod easily detaches from the stem to become a hand held vacuum. Along with an extendable hose, the included attachments make cleaning so easy and quick. The True Pet hair removal tool can be attached to the hose and is great for removing hair from furnishings, stair carpets and pet beds. The other tools are useful for stairs, corners, manoeuvering under furniture and so on.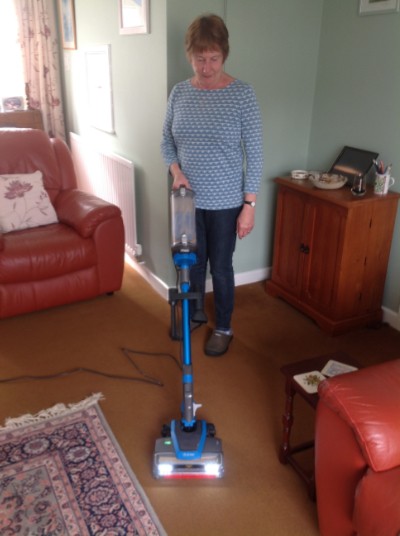 Easily glides across the carpet!
The DuoClean™ feature of this vacuum ensures that two unique brush rolls work together to effortlessly remove dust and debris from carpets and hard floors. As there are two brush rolls, if you have a combination of hard floors and carpets, you don't have to stop to switch over as this is done automatically. With the bright lights on the base, any dark or dim areas of the rooms are easily seen.
Using the True Pet hair removal tool.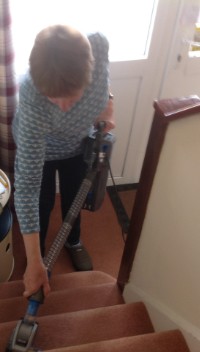 Hose extended
The True Pet hair removal tool is a great addition and with its anti hair wrap feature means no more trying to untangle the pet hairs!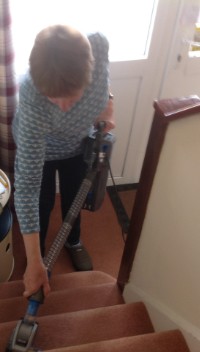 Dusting Brush
The detachable pod is easily removed and with the hose extended to 1.0m and the dusting brush attached, vacuuming the furniture is quick and efficient.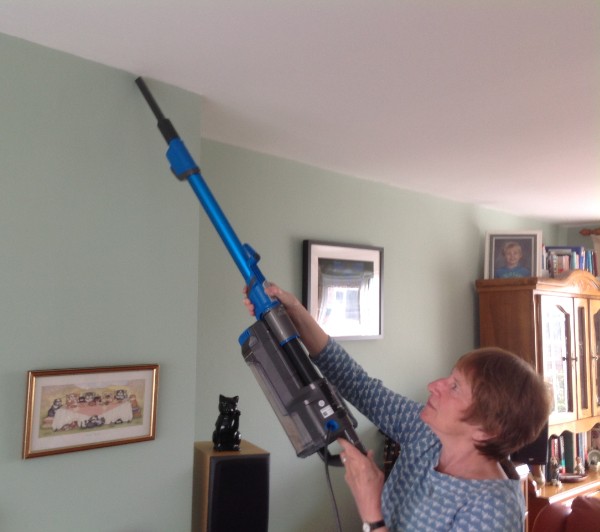 Reaching up to the ceiling
Detaching the wand from the main unit and adding the crevice tool ensures ceilings and corners are kept clean and dust free. This time of year there are many cobwebs too and as an arachnophobe, I don't like seeing cobwebs!!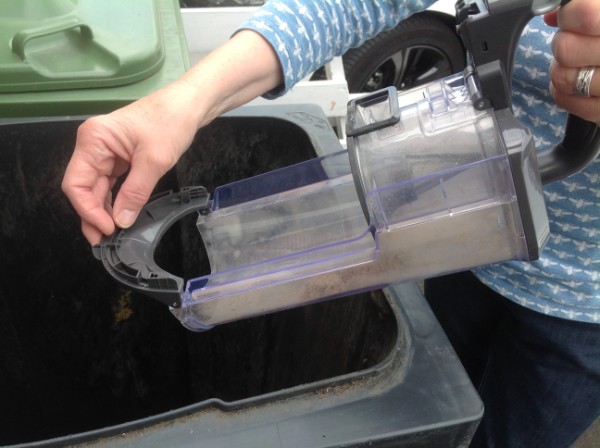 Emptying the debris
Once the vacumming is completed, simply detach the canister from the hand held unit and a flick of the switch ensures debris is easily emptied into the bin. Job done!
Shark give a 5 year extended guarantee on this vacuum, (subject to registration) and RRP is £299.99.
I can highly recommend this vacuum and in my opinion, the quality and ease of use makes this very good value.
You can view a wide range of other quality vacuums and mops on the website by clicking here.