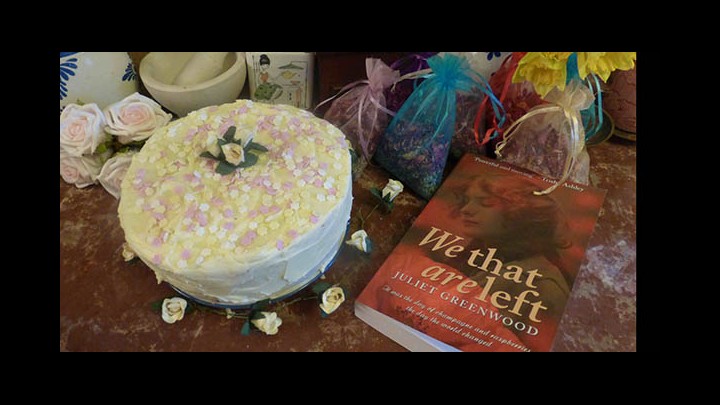 My author friend Juliet Greenwood sent me this recipe from the start of WW1. Have you ever made a seed cake?
My author friend Juliet Greenwood sent me this recipe from the start of WW1. Have you ever made a seed cake?
1914 WW1 Seed Cake.
ORIGINAL VERSION:
2 ½ lb. flour
2 lb. refined sugar
12 oz. caraway seeds
2 lb butter or margarine
4 teaspoonful orange flower water
10 eggs
½ lb. candied peel
MODERN (scaled down!) VERSION
8 oz 230g Butter or margarine
8 oz 230g Sugar
2 oz 60g Caraway or poppy seeds
8 oz 230g SR flour
2oz 60g Candied peel
Rind and juice of I orange
Rind and juice of 1 lemon
3 eggs
Cream butter and sugar, add eggs one at a time with flour alternately, then add juice of one orange, caraway/poppy seeds, candied peel. Spoon into a greased 7inch/ 18cm tin and bake in oven at 180 degrees (160 for fan assisted)/ Gas Mark 4 for one hour, or until a knife comes out clean. When cool cover with butter icing. (Vanilla or lemon both worth well).
This is a traditional recipe that would have been made in 1914, and in the early years of the war before things like sugar became expensive and hard to get – and vital to preserve fruit for the winter months. The original recipe was gargantuan, and included caraway seeds. I did try it, but after a youthful mishap with Pernod (an occupational hazard of having family in France) I still can't quite get to grips with anything that vaguely resembles aniseed.
The recipe I found suggested poppy seeds – and that really works. I also added the zest and juice of a fresh orange and lemon along with the candied peel. Like anything that needed importing, these became scarce as the war went on. It's actually the reason rationing kicked in straight away when it came to the Second World War – the First World War was a steep learning curve in how to keep a population fed and so able to keep on working at home, as well as fighting abroad. It was also when they found out about air raids. So when the Second World War came, everything was ready to kick in and safe thousands of civilian lives and keep a population fit and strong.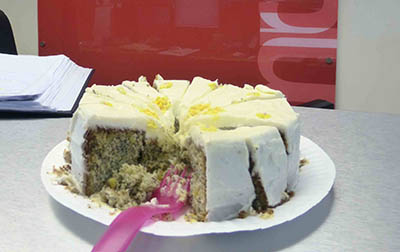 Delicious Seed Cake
If you are not sure of poppy seeds, try half the amount. You can toast them as well. I like the texture and flavour of the non-toasted ones, they sort of pop in your mouth. This icing is a lemon butter icing with a touch of vanilla – but experiment to taste. I wasn't sure about the original cake proportions, so I went back to my mum's no fail recipe for my version of the basic cake. I've found everything works with this recipe, and cooking is wonderfully creative, so happy experimenting.
And if anyone can make a successful caraway seed cake, just let me know ....
Find out more from Juliet Greenwood
'Eden's Garden', Honno Press, 2012
Finalist for 'The People's Book Prize', May 2014
'The White Camellia' September 2016
http://www.amazon.co.uk/Edens-Garden-Juliet-Greenwood/dp/1906784353
https://www.amazon.co.uk/White-Camellia-Juliet-Greenwood/dp/1909983500
Website: http://www.julietgreenwood.co.uk/
Blog: http://julietgreenwoodauthor.wordpress.com/
Facebook: https://www.facebook.com/juliet.greenwood
Twitter: https://twitter.com/julietgreenwoo
We That Are Left can be bought directly from Amazon by clicking on above image.