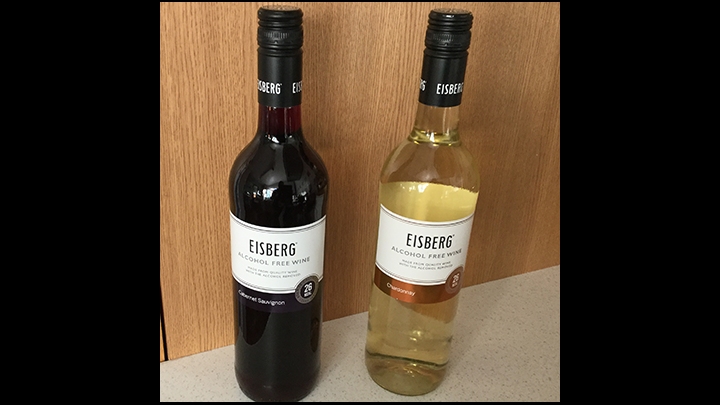 Who remembers when Eisberg wines first came out? I can remember drinking glasses when I was driving during nights out in the eighties.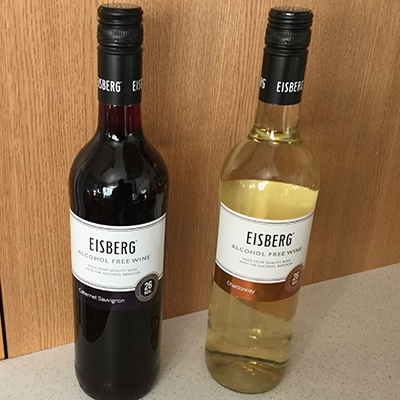 Who remembers when Eisberg wine first came out? I can remember drinking glasses when I was driving during nights out in the eighties.
I have been sent two bottles to evaluate, a bottle of red Cabernet Sauvigon and a bottle of white Chardonnay.
Eisberg was most recently rebranded in 2012, reformulated and given a fresh new look.
Let me quote a few lines from the website:
'Looking for the great taste of your favourite wine, but without the calories or the morning-after feeling? The Uk's number one alcohol free wine, Eisberg, is the perfect alternative for your favourite tipple. Made in the exact same way as your wine of choice, it is only after the wine is finished that the clever bit happens. The Eisberg grapes are selected by our winemakers for their ability to maintain the true taste of the grape variety after the alcohol has been removed.
We do this using one of the world's most advanced techniques to ensure that as much of the original character and flavours of the wine are kept intact. The result is an alcohol-free wine that is under 33 calories per 125ml glass, with all the real flavours of a wine you'll remember.'
Not only is the wine tasty to drink, it is also very versatile. There are recipes on the website ranging from cocktails through to adding the various wines to casseroles, fish, hotpots and even desserts.
Chardonnay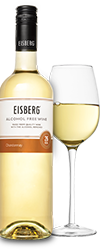 I started off with a bottle of Chardonnay which I shared with a couple of friends.I generally find this grape rather sweet, but crisp apple flavours came though and only a hint of sweetness, similar to a honey flavour. With only 26 calories in a 125ml glass, it is indeed a low calorie drink and very enjoyable! We all agreed we would buy this wine.
Cabernet Sauvignon
I often buy the wines that include the cabernet sauvignon grape and enjoy them very much. The Eisberg Cabernet is very tasty with the flavours of plums and cherries coming though on the palate. There are only 26 calories in a 125ml glass, so once again we all agreed that this is on our shopping list for the future.
Dry January is now upon us, so why not swap your usual alcoholic tipple and raise money for Cancer Researchinstead?
Available to buy in 750ml bottles and in a single serving size of 187ml, why not try it for the first time or revisit as I have!
All photos copyright Eisberg and reproduced with permission.
First published on 09/01/17 on OAPSchat.co.uk.