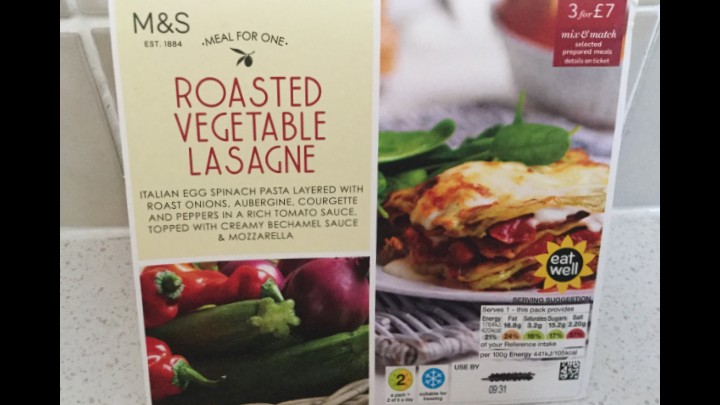 Day 7 and my final day of the week is a vegetarian dish - a vegetable lasagne.
Roasted Vegetable Lasagne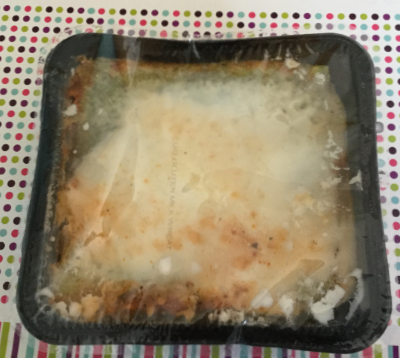 Ready to cook
This dish is recommended to be cooked in the oven for 35 minutes on 190C or 170C fan or Gas mark 5. The main ingredients are Cooked Spinach pasta (17%), Tomatoes, Courgettes (10%), Onions (7%), Aubergines (5%), Red Peppers (5%) plus the cheese and tomato sauce.
| | | | | | | |
| --- | --- | --- | --- | --- | --- | --- |
| Calories | Fat | carbohydrate | Sugar | Fibre | Protein | Salt |
| 420 | 16.8g (of which saturates) 3.2g | 50.4g | 15.2g | 9.2g | 12.4g | 2.20g |
Ready to eat!
This is quite a filling meal and I did not add any extra ingredients. I think a salad would be a good accompaniment and if you are feeling particularly hungry, garlic bread would also be a great addition! This meal is part of 3 for £7 range or can be bought separately at £2.75 which I think is good value.
So there we have it. 7 ready meals in 7 days. Could I live on these types of meals all the time? NO, is the definite answer. However if you live on your own or work full time, I can see the many advantages of a quick and easy meal.
In general they are all well balanced in terms of ingredients, but as with all processed meals, take care that the rest of the day's salt, sugar and fat content in other meals does not go over the recommended daily allowance.