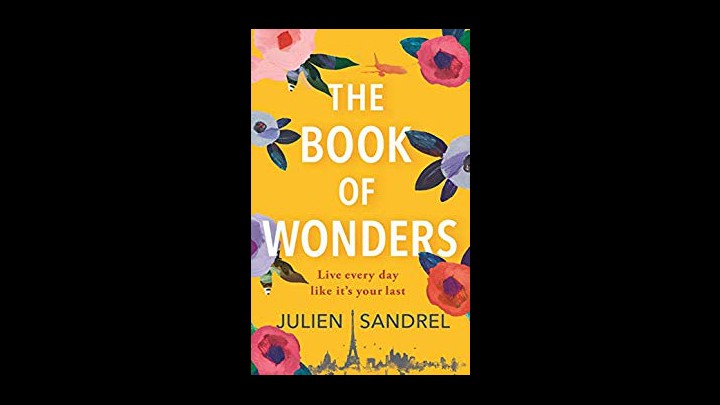 The title of this book makes you want to open it straight away and start reading.
Written by french author Julien Sandrel and published first in France, the English publication has been translated by Ros Schwartz.
Thelma is a single, busy, workaholic mum who never seems to find enough time to spend with her twelve year old son Louis. On one of her rare days off, she decides to go shopping. Louis arranges to meet her and skateboards into town. However, he has a serious accident and ends up in a coma. Doctors tell Thelma that if he doesn't wake up in four weeks, he never will.
Understandably Thelma is devastated and whilst at home, she finds a book in Louis' bedroom called The Book of Wonders in which he has written a bucket list of all the things he wants to achieve in life. Thelma suddenly comes up with the idea of going through the list and accomplishing the travels and deeds. With the help of the nurse who looks after Louis and an iPad, Thelma begins her journey recording her every move in the hope that Louis will be following her adventures.
Each chapter deals with a different task that Thelma undertakes, some are fun, some are sad, some are almost impossible, but through them all the reader is kept engrossed.
Whether it's a visit to Tokyo or learning an intensive football course, nothing or nobody will stop Thelma accomplishing the various bucket list!
I won't spoil it for you by detailing any of the adventures, but would encourage you to buy this book - it may even change the way you conduct your own work/life balance!
Relatively short at 216 pages, but in no way is the reader left feeling 'short changed.'
If you only buy one book this year, I would urge you to buy this one. The Book Of Wonders really makes you realise what is important in life.
It makes you want to live for the here and now and spend as much of that time with the people you love.