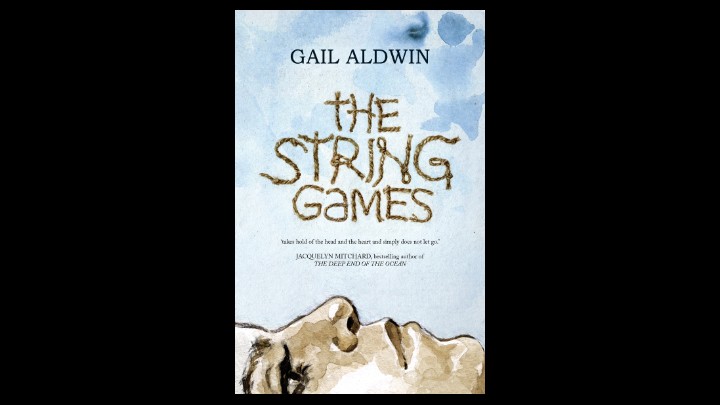 I am delighted my debut novel The String Games has been longlisted in The People's Book Prize for fiction 2019.
It's a coming-of-age story that charts the legacy of loss for Nim following the abduction and murder of her younger brother when she is ten years of age. Although the catalyst is a traumatic event, the novel celebrates the possibility of new starts and fresh beginnings. In writing this novel, I drew upon my teaching experience to capture Nim's voice. And, as I am committed to teaching and learning, I was thrilled to discover The People's Book Prize supports the complete eradication of illiteracy.
When I lived and worked in London, I was involved in the delivery of family learning programmes to improve the literacy skills of parents and children. Many adults with low literacy levels use coping strategies that enable them to navigate the reading and writing demands of everyday life. When children arrive parents are often reminded of their own school days and their struggles to learn. Frequently this is due to an unidentified learning difficulty or a personal learning style unsuited to traditional classroom practice.
Schools and nurseries work hard to engage with parents as this makes it easier for children to begin school learning in a positive way. Many parents with low literacy levels dread the expectation that they'll read with their child. Some parents manage to share picture books but then feel undermined as their child's skills in reading exceeds their own. This is where family learning comes in. Courses are delivered in schools and help parents by empowering them to support their children's learning and at the same time address weaknesses in their own literacy skills.
I was privileged to work on a range of programmes to support family literacy. Each week, parents brought their children into school and then attended a whole day session for between five and ten weeks. These courses enabled parents to better understand how children learn, to develop skills to support learning in the home and to build enduring relationships with school staff. As part of the programme, parents were offered the opportunity to improve their own skills in reading and writing which frequently led to an entry level qualification. For some participants, this was the first certificate they had ever received.
It was immensely rewarding working with parents who grew in confidence and self-esteem as the course progressed. Some went on to qualify as teaching assistants and others enrolled at college for further learning. The children also made rapid progress with this additional input and at the end of each course the new skills developed were acknowledged through a presentation.
With this background in supporting adult literacy, I was so pleased to find my novel showcased on the longlist of The People's Book Prize, an organisation committed to stamping out illiteracy. Other aims include offering empowerment to the public to vote for the winning titles in the competition. This is where you can help. You can find out all about The String Games on The People's Book Prize website:
https://peoplesbookprize.com/summer-2019/the-string-games/
To vote, all you need to do is scroll down to add your details, tick the newsletter box and submit. It will only take a minute or two to complete the process but if you vote for The String Games, I'll be forever grateful.
Praise for The String Games
The author writes really well and the attention to detail and the authentic feel to the narrative make this a compelling and thought provoking read. Jo Barton, Jaffa Reads Too
A story with an astute and lucid understanding of what it means to be a female growing up in a world of adversity and loss. Linda Hill, Linda's Book Bag
Aldwin blends her dark and light with an artistic touch, leaving the reader with just enough detail to ask 'What would I do?' J J Marsh, Bookmuse
I fell in love with this tale of grief and loss … a wonderful read and highly recommended. Laura, Jerra's Jamboree
You can read the opening chapter of the novel and purchase a copy of The String Games for distribution worldwide from Victorina Press:
https://www.victorinapress.com/product/the-string-games/
For further information about family learning see The Campaign for Learning: