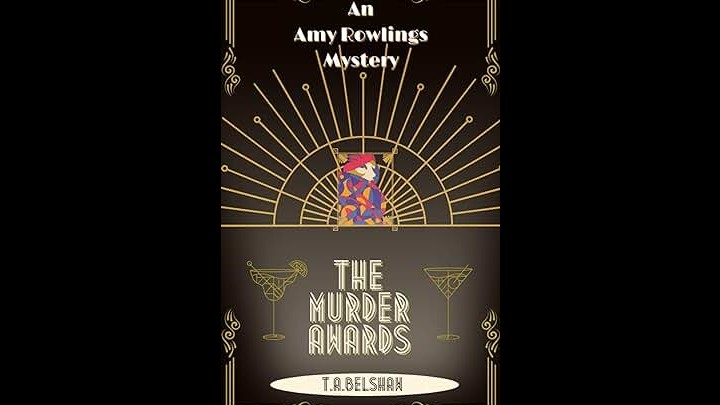 The Murder Awards is the third book in the Amy Rowlings Mystery series and follows the well received, Murder at the Mill and Death at the Lychgate which were released in 2022 by SpellBound Books Ltd.
The novels are Golden Age crime fiction and there is always a social commentary element in the stories to sit alongside the murder mystery. The books are set in Spinton, a fictitious town in Kent, in the late 1930s. The war might be looming but in these stories, it is merely a background issue as Amy Rowlings and Inspector Bodkin once again pit their wits against a callous killer.
Amy is a pretty, feisty, independent minded young lady who takes no nonsense from the men in the community despite the misogynist attitudes of the times. Amy works at 'The Mill,' a clothing factory in the town and is a collector of American imported records, a movie buff and an avid reader of crime novels, particularly those involving her literary hero, Hercule Poirot.
In the Murder Awards, Amy and Inspector Bodkin, the handsome policeman, attend a civic event at the Town Hall when the recipient of the Businessman of the Year award, Nelson Kelly, is found with a knife in his chest after leaving the stage to answer an urgent telephone call.
As the investigation evolves, Amy and Bodkin are faced with a litany of lies and the evil stink of corruption which emanates from the local council and business communities.
Amy once again utilises the techniques of Poirot to help make sense of a complex murder. Nelson, it seems, had enemies everywhere, especially after winning a contract to build a new armaments factory in the town.
As Amy and Bodkin's burgeoning relationship moves on apace, will the dynamic duo's special relationship become a hinderance to the investigation, or will Amy get her, 'Poirot moment.'
The Murder Awards. OUT NOW! Only 99p eBook. Also available to read for FREE on Kindle Unlimited with a subscription.
Find out more about the author at https://trevorbelshaw.com or on Facebook, Instagram, Bluesky and X. Look for T.A.Belshaw