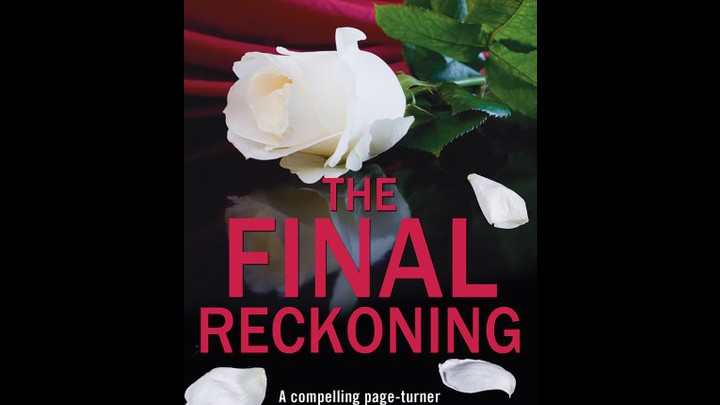 Novelist Margaret James has a new thriller out which was published by Ruby Fiction on January 22nd 2019.
I'm delighted to share readers reviews with you all.
Janice Rosser
This is a brilliant thriller with settings and events vividly described.
In the quiet Herefordshire village of Hartley Cross, Lindsay Ellis witnessed the aftermath of a violent murder in her teens. The victim was her boyfriend Simon's father and the killer was never found. Simon was implicated but not charged and refused to speak to Lindsay again.
Lindsay became so traumatised by what she saw that she left Hartley Cross and made a life for herself in Oxford.
Some years later, following the death of her mother, Lindsay returns to Hartley Cross to sort out her mothers' funeral and estate. She now faces up to revisiting Simon, friends she left behind and trying to unravel the mystery surrounding the brutal murder all these years ago.
Nick, her friend who she shares a house with in Oxford, offers to help Lindsay. What follows is a catalogue of suspense, intrigue, unpleasant discoveries and an unwilling Simon to recall past events. Lindsay becomes ever more frightened and Nick is determined to get to the truth. But is he too late to save her?
I read this novel in one sitting which is unusual for me and I was not prepared for the twist at the end! Highly recommended!
Beverley Ann Hopper
Lindsay Ellis is a witness to a dreadful crime in 2011 and is still haunted years later as we go into 2018. Suffering the loss of her mother and has all the funeral arrangements to sort, so she has to go back home.
The memories of Louis Dyer lying in a pool of blood persist. Lindsay needed to get back to Oxford and never see Simon Dyer again. Totally gripped with this book, well planned out by the author with a big twist.
I loved it!
Cathie Hartigan
I thoroughly enjoyed this engrossing thriller that had me hooked in right from the prologue. The voice of the main character, Lindsay is so strong, I can still hear her. Going back to a scene of a murder, especially if the suspect must still be around, is a good start, but add in the emotional trauma of her mother dying at only forty-eight, and having to deal with the aftermath of that, you know it's not going to be Lindsay's best day.
The small community of Hartley Cross vividly described. It's peppered with great characters, and a good many of them have good reason to have done the dreadful deed, but even so, there's one in particular, who Lindsay is very keen to see again.
This is a page-turning story with a great twist that I didn't see coming, but works an absolute treat.
Highly recommended!
Diane Cunningham
Wow! What a great read. It's a love story/ thriller combination. Lindsay has a terrible shock finding her boyfriends Dad's murdered body.
Her Mum doesn't want her in the village anymore and when she moves to Oxford she makes sure she doesn't return. Unfortunately after her Mum's death Lindsay finds herself back in the village as she sorts out the estate. Meeting up with her old school friends brings back lots of memories which aren't all good.
Someone wants Lindsay gone but can she work who and why. This book has lots of twists and turns to keep you gripped right to the end.
This is my first book by this author but it definitely will not be my last!
Sharon Hirst
I enjoyed the atmospheric descriptions of the Herefordshire villages and their surroundings, as I am familiar with the area and many of my ancestors lived in the region. I found the book to be a cross between Midsomer Murders and Miss Marple.
I was expecting Lindsay's clearing out of her mother's home to reveal some dark secrets from the time of the murder and suspected that something in that old family house might be holding the key to the unfolding events, so I was somewhat disappointed when this was not the case. Also, I expected Mrs Denny to be implicated in the murder in some way.
However, many of the characters were very believable - Jael, Rebekar and Simon in particular. At the end of the book I was surprised to learn that two of the main characters were in a relationship and I was pleased that Lindsay was able to pursue her own relationship with Nick and move forward from the previous events that were holding her back!...
A good, enjoyable read.
Michele Turner
This book is so different from all Margaret James's usual writing iv read, and was really looking forward to reading this one particularly being a new Genre from her.
I was totally absorbed and found it very hard to put down, in between readings.
The characters are very believable and interesting with lots of twists, turns, surprises and intrigue.
I don't like to give storylines away, but I can highly recommend this book,if you enjoy suspense.
I'm so looking forward to reading Margaret James's next book, fingers crossed there will be one!
To read more about author Margaret James, visit her blog here.