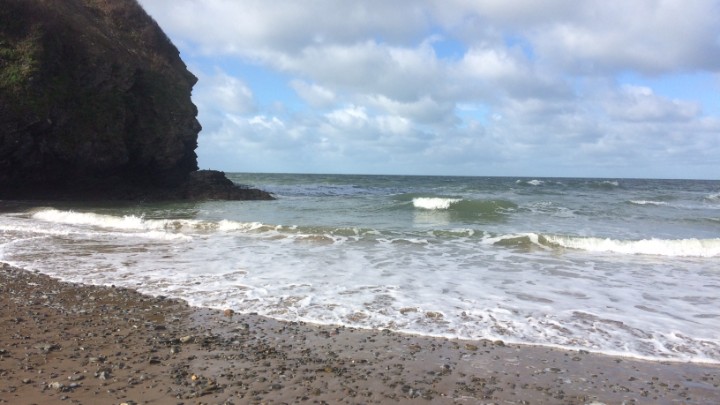 Where would you like to go for your birthday said Derek? Somewhere I've not been to before was my reply. So……
On February 28th in the pouring rain (for a change!) we set out for a few days in Wales. Driving through hail, snow, minor floods and then sunshine we arrived at Llangrannog, a delightful sleepy village in Ceredigion. Currently out of season as far as visitor numbers are concerned, before the Easter rush begins! Two pubs, two cafés, NO shops and very little else, so peaceful is the word that springs to mind!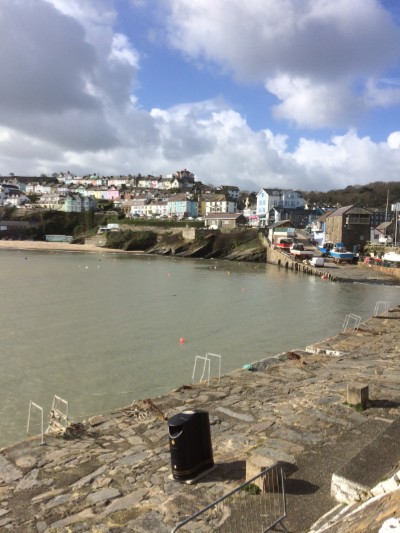 Newquay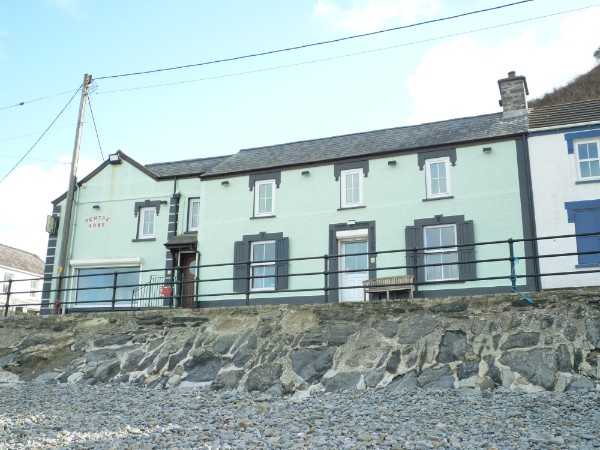 The Pentre Arms
We arrived at 1.30 to check into our cottage a few minutes away from The Pentre Arms pub where we enjoyed a light lunch and had a view overlooking the sea from our window seats. The owners of this pub also own the cottage we stayed in.
Not a bad view whilst having lunch!
The cottage was very comfortable and cosy. A lounge/dining room downstairs and a large galley kitchen, plus two bedrooms and bathroom upstairs.
Saturday morning dawned fair so we decided to go for a walk along the coastal path near to where we stayed. We hadn't bargained for quite so much mud though, so only manged a short hike up to various look out points. We both slipped over and got rather muddy, but the fresh air was bracing!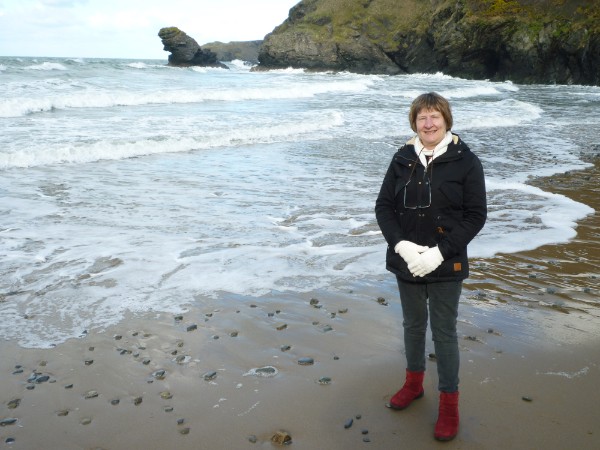 Muddy jeans!
In the afternoon we then drove to Aberporth which has a fabulous beach. After a drive through heavy hail showers and sleet, the sun coming out was indeed a very welcome surprise!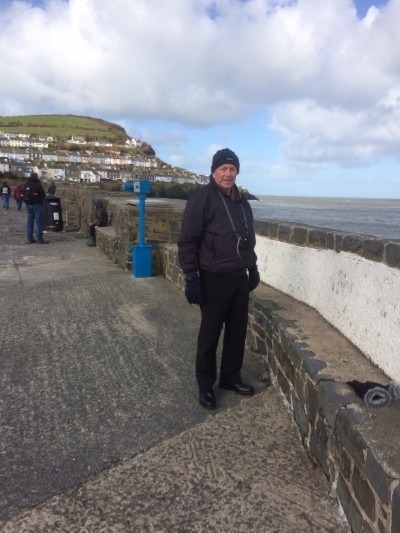 Aberporth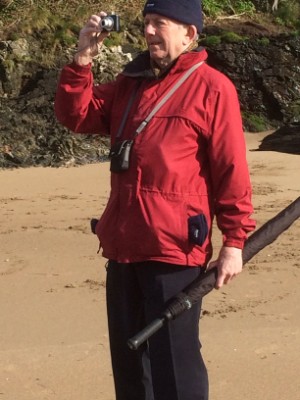 I took a photo of Derek taking a photo! 🤣
On Sunday we drove to Newquay which was about fifteen minutes drive away from Llangrannog.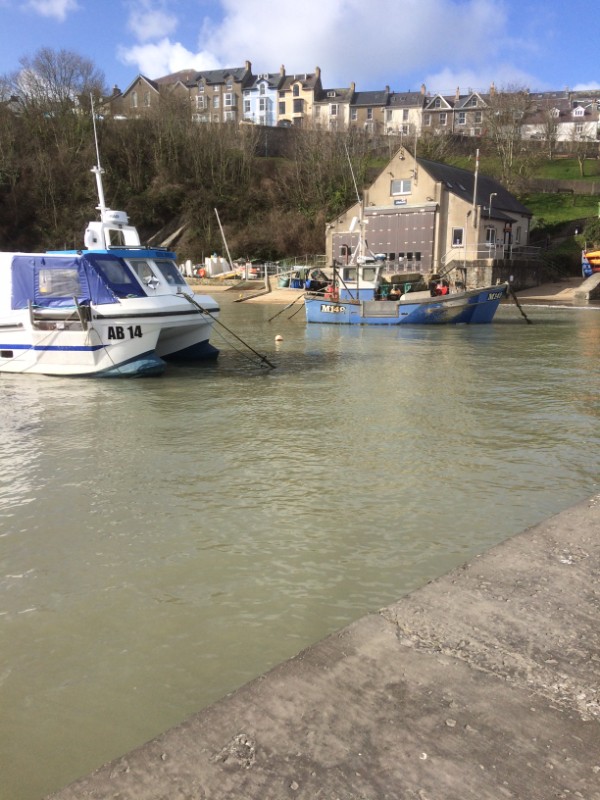 Newquay Harbour
The sun continued to shine and we were able to walk around the harbour and have lunch overlooking the sea. The wind was strong and it was very cold, so gloves and hats certainly helped. We both ended up with red faces whilst looking out to sea trying to spot some dolphins! Unfortunately none were present on that day.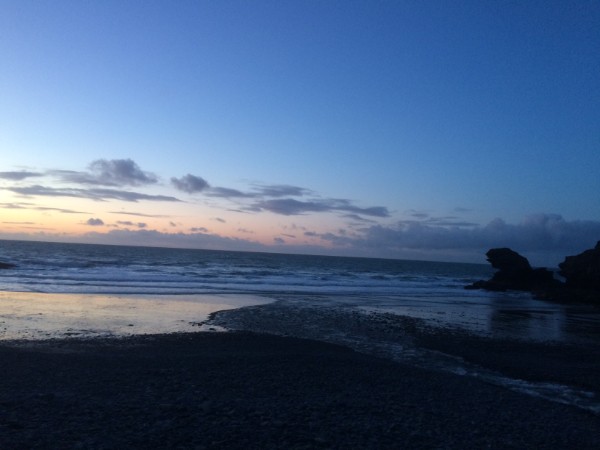 Glorious sunset
Monday morning soon arrived and with it my birthday. A leisurely coastal path walk in the morning followed by a pub lunch, and another walk in the afternoon made for a relaxing day.
Note- I am drinking Ginger Beer!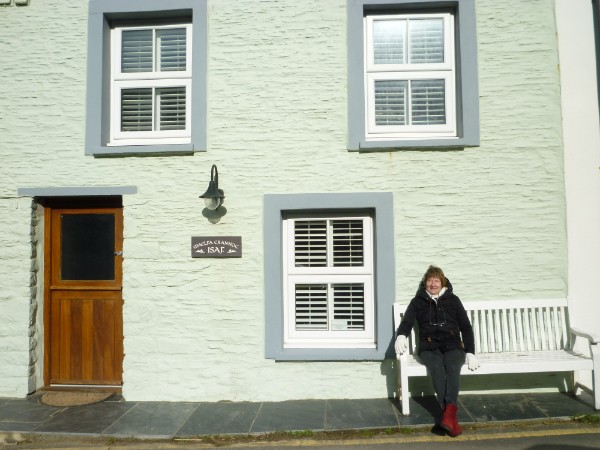 Outside the cottage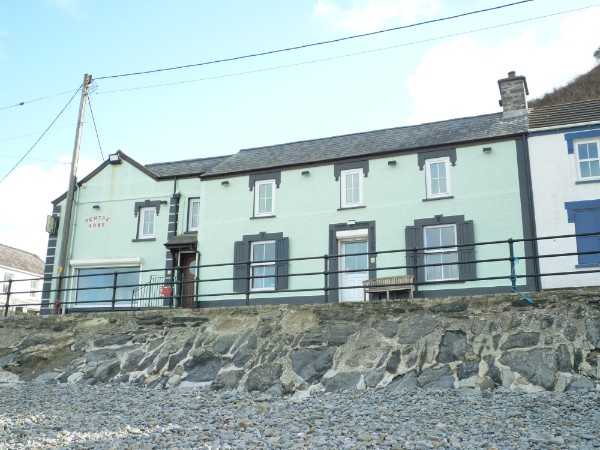 On the beach in front of the Pentre Arms
I had a lovely surprise before our final meal in the evening at the Pentre Arms where Derek had arranged a bouquet of flowers to be delivered in time for my birthday.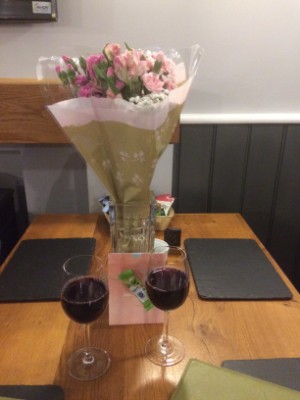 Surprise!
We were told that once the holiday season is underway, Llangrannog gets very very busy, so if you want a few days of peace and quiet with lovely views and coastal path walks, why not come here before the rush begins?!