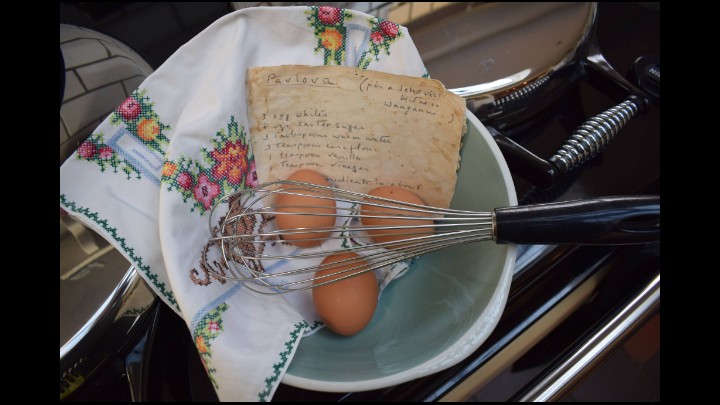 This week I am sharing some OAPSchatters pudding recipes which were published in December 2017. Lead image was taken by Bryony Hill.
Our first recipe to start off is Bryony Hill's grandmothers Pavlova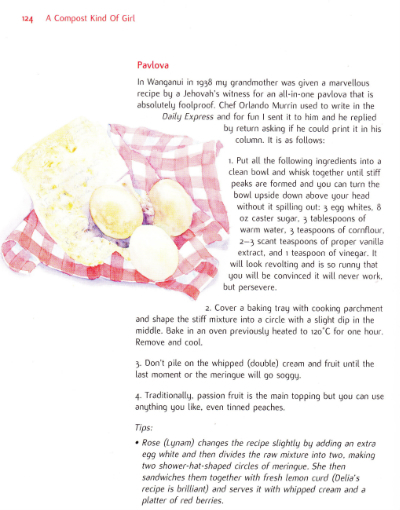 I hope you can all read the above ingredients and method okay. If not, please let me know and I will email you the photo.
Carolyn Soutar Banana and Flake Delight! (No image I'm afraid)
A really quick pudding . I used to serve this after a fancy main course as it used to reduce sensible adults to 5 year olds.
Preheat oven to 180c Fan or Gas Mark 4
INGREDIENTS
One banana per person
One Cadbury's flake per person
METHOD
Keep bananas in their skins.
Make a skit long enough for a flake.
Put flake in.
Wrap each banana individually in foil.
Place in oven whilst eating main course, say 20 minutes.
ENJOY!
Beverley Ann Hopper makes a fabulous looking Pineapple upside down cake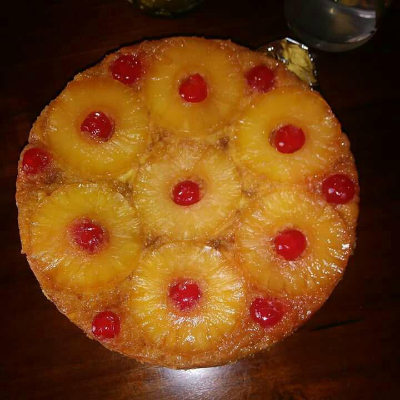 Pre heat oven to 200c Fan or Gas Mark 6
INGREDIENTS
4oz SR flour
2 eggs
4oz butter
4oz sugar
This is for the sponge
A tin of pineapple slices
Glazed cherries
METHOD
And a jar of treacle.
Make the sponge mix.
Then in a baking tin put the pineapples cherries and spoon in treacle.
Then add the sponge mix on top.
Bake in oven usually for about half an hour.
TO SERVE
Leave it to cool, then turn out onto a plate.
ENJOY!
Another pudding from Beverley Ann Hopper is a Banana Loaf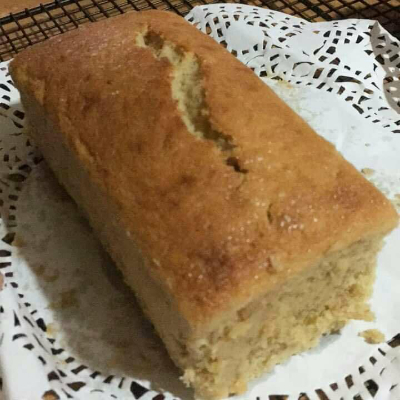 Pre Heat oven to 200c Fan or Gas Mark 6
INGREDIENTS
4oz SR flour
2 eggs
4oz butter
4oz sugar
Cinnamon about two teaspoons
And some bruised bananas softer the better
METHOD
Make the mix
Then add the mashed bananas add to a loaf tin.
Cook in oven for about an hour until brown and firm to the touch.
Cool then turn out of the loaf tin. If it's not greaseproof,
It would be a idea to line the tin first with butter or greaseproof paper.
TO SERVE
Serve with custard or ice cream or fresh cream.
ENJOY!
My late mother used to make delicious crumbles on a Sunday and this one was my favourite. Rhubarb and Ginger Crumble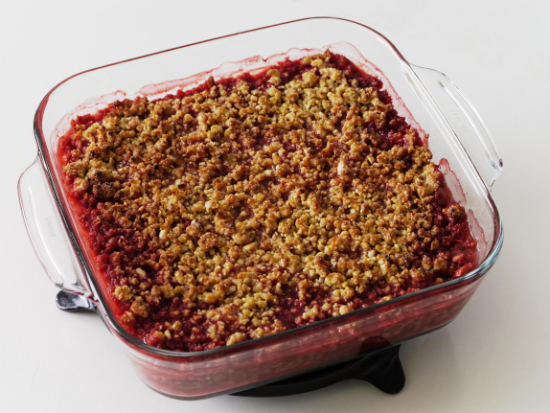 Preheat oven to 170c Gas Mark 5
INGREDIENTS
4oz or 112gm sifted self raising flour
2oz or 56gm butter
1.5 oz or 42gm caster sugar
4 sticks red ripe rhubarb
1 x teaspoon ground ginger
2 tablespoons water
METHOD
Using a knife, cut the butter into small chunks in a mixing bowl.
Add sifted flour and knead until breadcrumb consistency.
Add sugar and stir until you obtain a crumble like texture.
In a saucepan put 2 tablespoons water, add rhubarb which has been cut up into one inch or 25 mm squares.
Place ginger on top and lightly simmer until rhubarb starts to soften.
Pour into a Pyrex dish and place crumble mixture on top.
Bake for approximately thirty five minutes.
TO SERVE
Serve with home made custard and double cream. FABULOUS!!
ENJOY!

Margaret Joel shares her Christmas Pudding recipe!
INGREDIENTS
1lb breadcrumbs
1/2lb margarine
3/4lb brown sugar
1/4 tsp mixed spice, cinammon, nutmeg
1 1/2 lb sultanas, currants, raisins
Candied peel
Glace cherries
4 eggs
Bottle of Guinness
3 tbs Rum
METHOD
Mix all together. I made 3 puddings out of this amount of ingredients.
You can cook in the microwave for 10-12 minutes for bigger ones.
8 minutes for small one.
You can also steam in saucepan for a couple of hours if you prefer.
TO SERVE
Pour over brandy butter, cream or custard to suit requirements.
ENJOY!
Derek Coles shares his Rhubarb Pie recipe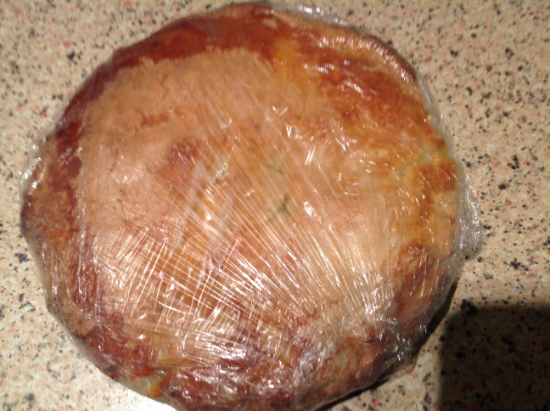 Preheat oven to 170c Gas Mark 5
INGREDIENTS
Sugar Pastry
8 ounces Flour (sifted)
2 ounces sugar
Pinch salt
5 ounces butter or margarine
I egg
Rhubarb
Sugar to taste
METHOD
Take care not to over soften when creaming margarine and egg.
Add the butter or margarine to the mixture.
Gradually add the sifted flour and salt.
Mix lightly until smooth, form into a ball ready to roll out.
Allow to rest in a cool place for twenty minutes before using.
Dice rhubarb into small pieces and cook in a saucepan over a low heat until softened.
Add enough water to prevent rhubarb sticking to the bottom of the saucepan.
When cooled, spoon onto to the rolled out pastry base and cover with a top layer of pastry.
Cook for approximately twenty minutes.
TO SERVE
Serve with custard or cream.
ENJOY!
Beverley Ann Hopper loves making Jam Tarts!

Preheat oven to 200c Elec or Gas Mark 6
INGREDIENTS
For the pastry:-
4oz flour
2oz lard 2oz margarine
Pinch salt water
Filling is my homemade Blackberry jam
METHOD
I make these in a Yorkshire pud cakes tin cut with a small plate
Line the tin.
Add table spoon jam and decorate with pastry strips.
Bake for 20 mins.
Be careful taking them out as jam will be very hot!
Moira Manson loves Rice Pudding!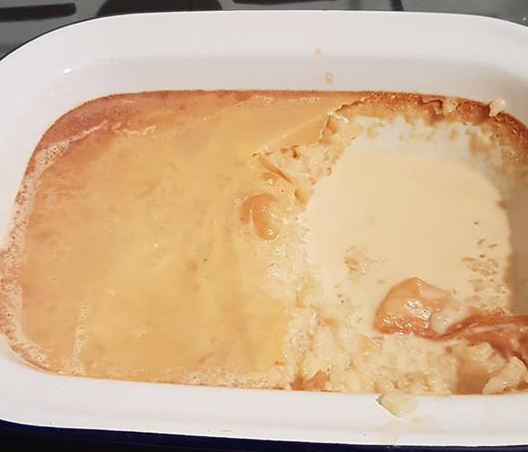 Preheat oven to 170c or Gas mark 3
INGREDIENTS
3oz pudding rice
1pt milk
1/2 pt carnation milk
2 tbsp sugar
METHOD
Put rice sugar and both milks in ovenproof dish.

Then put in lower shelf of oven and leave for 1 hr then stir rice and leave for 2 more hours.
To Serve
This rice pudding is lovely served with more carnation milk poured over.
ENJOY!
So there we have it. 9 delicious puddings to share with you all. My thanks to Bryony, Beverley, Carolyn, Margaret, Moira and Derek, plus my late mum! One pudding for each day of the week, plus one more!
If you have one of your own recipes you would like to share, please DM me via FB or email jan@reviewspot.co.uk with images, ingredients and method and I will publish in a new article in the coming weeks!