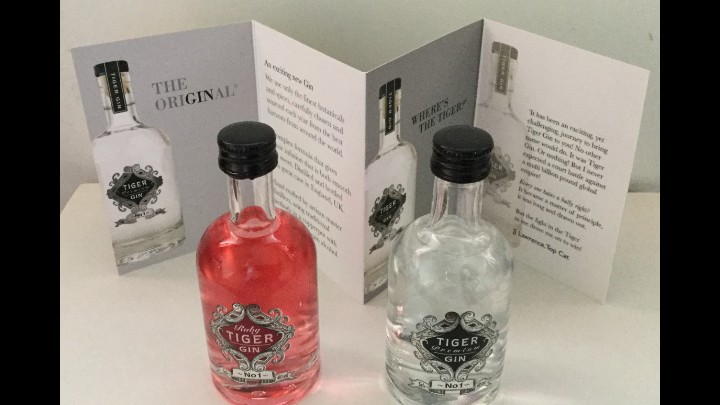 Are you a Gin lover? Maybe you have heard of the award winning Tiger Gin?
Two 5cl sample bottles have been sent to me for evaluation, so I chose my good friend Sheila Holley to sample both flavours and to write up her review. Over to you Sheila!
Ready to try both varieties!
Ruby Gin
I am a great lover of gin and I recently tried 2 made by Tiger Gin, the company based in Shropshire. The first I tried was the ruby variety which I drank with tonic- my favourite mixer. It is a pleasant gin with a slightly fruity taste and a lovely pale pink colour.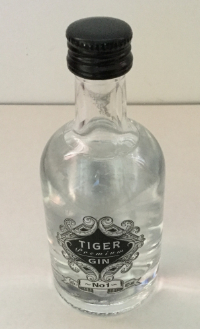 Original Gin
The second was the original variety, again a lovely pre dinner drink served with tonic and a slice of lime. I like to freeze the lime in slices rather than add ice cubes to my drink.
Both were very enjoyable. When I researched the price I found it to be quite expensive compared to some equally pleasant gins.
Although delicious it didn't really warrant the extra £10 a bottle it costs compared to the gin I usually buy.
EDITOR: Many thanks Sheila for sampling the gin. Prices vary from £29.99 upwards for a 70cl bottle. You can find a list of stockists on the website plus a lot more information of how the company was founded and see all the awards they have won. If you have bought one of these Tiger Gins, please let me know your thoughts and I will add your comments to this article.
CHEERS!