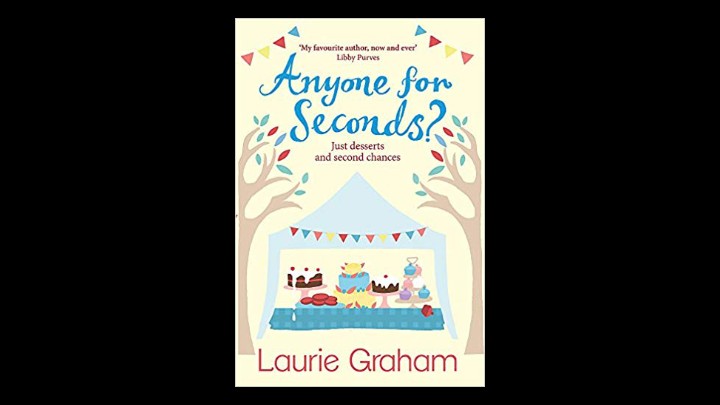 Sixty-something Lizzie Partridge used to be a celebrity chef on daytime television until she started an on-screen fight with a presenter and another guest, lost two of her front teeth in the process, and got the sack.
Lizzie's house is falling to pieces, she's divorced from Alec, her latest partner Tom has found a new love, and her magazine column has been axed.
So, in the face of all this disaster, she does what any sensible woman would do. She gets on a train from Birmingham to Aberystwyth, then waits for everyone, or at least for someone – her mother, her brother, her daughter, a friend or two – to notice she has vanished without trace.
Sadly, nobody does. But the dismal hotel where she fetches up on a cold winter day is coincidentally hosting a Furries Convention for grown up people who enjoy masquerading as animals, and what red-blooded sixty-something single woman can or should resist a man with a sexy voice dressed up as a raccoon?
Soon enough, Lizzie is swept off her feet by the raccoon, otherwise known as Rodney Pooley, and is having adventures in city centre hotels. Maybe the raccoon will prove to be the love of her life and she'll become a Furry herself? Or maybe not. But, when he's not dressed up in a polyester romper suit, Rodney is a reasonably good-looking, agreeable man, and sixty-something beggars should probably not be choosers.
Lizzie's life starts to look up. She and two old enemies from her television days are invited to make a pilot for a new show, and soon it looks as if things are going well for Lizzie all round. The raccoon proves to be hot stuff in bed. A new choppy bob takes years off Lizzie's age. A shopping trip with Lizzie's daughter results in a sexy new look. The television pilot goes well.
But can the raccoon be trusted to offer Lizzie a permanent happy-ever-after? When they meet for lunch or for some hotel-based sex, why does his credit card always seem to be refused? Why do his cheques bounce? Why does he let his daughter clutter up his house with the fabrics and other stuff she needs for her home-based costume-designing business? Maybe it's not his house at all? Maybe he's a man who doesn't so much live beyond his means as a man who has no means at all?
This is a deliciously comic novel in which most readers will recognise themselves and their friends and relations. It paints a sharply accurate portrait of life in the suburbs, of elderly mothers for whom keeping up appearances is everything, of dutiful middle-aged sons, of ambitious children, and of cossetted toddlers fed exclusively on healthy snacks who'll do anything for a chocolate biscuit. But it's not a frivolous read and, as well as some laugh-out-loud moments, there are some genuinely touching scenes, including one mother-and-daughter heart-to-heart which moved me to tears.
Laurie Graham's many fans will love this story, and readers new to this author will be delighted to find a novelist who can move them as well as make them smile.
I enjoyed Anyone for Seconds? very much indeed and would like to thank Quercus for sending me an advance reading copy in exchange for an honest review.