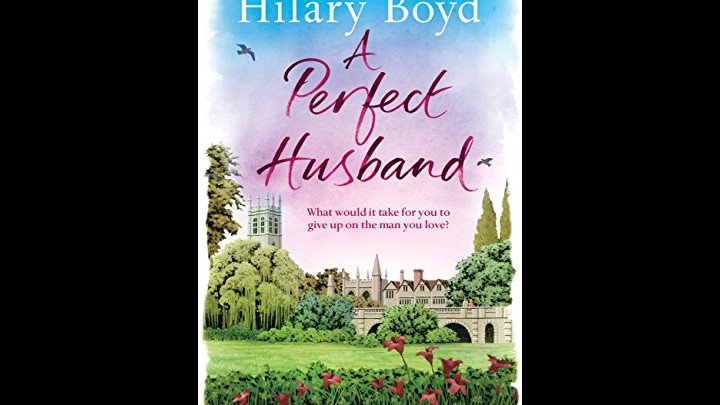 Bestselling author Hilary Boyd has written many wonderful novels, but in her latest she has surpassed herself.
A Perfect Husband tells the story of Lily and Freddy, who on the face of it have an ideal marriage. They are very much in love, Freddy's business is thriving, they have dozens of famous friends, plenty of money, Lily's children from her first marriage are beautiful and healthy and doing well in their chosen careers, and Lily and Freddy live in an amazing penthouse apartment in central London.
But Freddy has some dark secrets which he has never shared with his wife. Growing up in an abusive relationship with his father, in later life Freddy changes his name and tries to leave the past behind him. He sometimes escapes from his demons by indulging in what he chooses to think of as recreational gambling. But Freddy's gambling is not recreational at all. He is an addict and unless he gets help he knows he's going to destroy his business, his marriage and his life.
When things come to a head and Freddy is on the brink of bankruptcy, he confesses his addiction to Lily and promises to get help. She is shocked but says she will stand by him. But Freddy can't deal with her understanding and sympathy. So he runs away, leaving Lily adrift, penniless and heartbroken, her only option being to throw herself on the mercy of her older sister Helen, who has plenty of problems of her own which include dealing with a different kind of addiction in Helen's life.
This novel is a sympathetic portrayal of a family in crisis, with every member of the family trying to deal with their crises in understandable and believable ways. What do you do when someone you love is on the road to ruin? What if your attempts to help this person are effectively pointless because by trying to make allowances you are actually colluding with them and reinforcing their patterns of behaviour?
The story sets up a series of conflicts which have no easy resolutions. Lily's and Freddy's marriage is badly damaged by his behaviour. What will happen - can the marriage be saved and, more to the point, should it be saved? Or should Lily take control for the first time in her life and forge a new path for herself?
This is an absorbing read and a five star one for me.