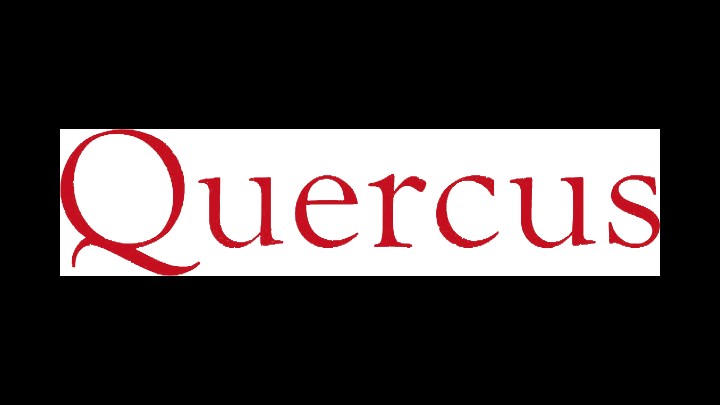 I'm delighted to be publishing Part 2 of some super reviews of Quercus Books.
Donna Prosho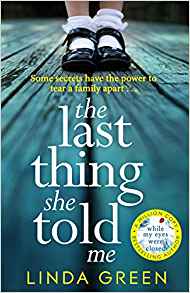 Be prepared for tears whilst reading this novel, and deep love for 3 generations of strong women! Connecting each of them in tragic circumstances and turning them into brave and courageous women. It's a story of love, secrets, and shame.
This story certainly catches you deep in your soul, thrillers are usually not my cup of tea, but straight from starting this story I was hooked, and at times had trouble literally putting it down.
The secrets all three women would have taken to their grave if it wasn't for whispered words spoken on an elderly woman's death bed to her granddaughter and a discovery of fairy bones at the bottom of the garden by the granddaughters youngest child.
This all leads to police being involved, investigations and DNA taken and another body discovered in the neighbours garden, threatening notes and long lost relations, that actually turn out not to be and one of the nightmares for one of the 3 generation of women, and could possibly be for another of them.
This book takes you back to the time when it was shameful for a woman to be pregnant and unmarried during the war years so was sent away to relations to have their babies, and also the shame of being raped and not believed so you get hidden away, to recent years when you buried the shame inside you because you couldn't remember giving consent. Three different pregnancies and three different outcomes.
This is the first novel I've read of Linda Green's but I'm positive it won't be my last. A good thriller and it certainly makes you think, in some ways things have changed, but still remain the same.
Kevin Milsom
I always get a massive 'kick' out of reading books that perhaps initially I have glanced at and thought to myself 'Damn, this isn't going to be my thing at all', only to be immediately won over by the author's writing and, by page two, know for certain that I'm reading something very special. Linda Green's book, 'The Last Thing She Told Me' is such a treasure.
The story line is very detailed and weaves a fascinating path across the pages of this novel. Written from a first person perspective, the reader follows Nicola, a wife and mother to two girls. Initially, we meet Nicola as she gently cares for her grandmother, Betty, who is close to death within a house that she has lived in for decades. Before her grandmother slips away from this physical world, she tells Nicola that there are babies buried at the bottom of the garden. From that final revelation, Nicola's world is turned upside down, as she investigates her grandmother's claims.
Linda Green's writing knits everything together very tightly and keeps readers' interest in her story extremely well, despite many threads being slowly revealed as the pages turn. She gets the balance between pace and revelation exactly bang on. Her characters are instantly memorable and full of emotional ranges, each with their own very distinct voice which strengthens their reality and makes them very believable. The chapters are also split by a gripping, separate story line going back to the wartime period of 1944, which ultimately adds further layers of discovery for the reader later on in the book; helping to knit several plot lines together.
In terms of characterisation, we are treated to discovering people who range from the younger voices of Nicola's daughters, , to older, adult characters with a combination of long-kept secrets to hide; each with a strong, individual focus and dealing with their own personal issues. Likewise, Linda works hard to build definitive connections between her main characters; all of them relating strongly to the protagonist of the story in varied and exciting ways, as she desperately searches for the truth.
From the opening chapter, it's clear that this is a family with many skeletons in the cupboard, but the reasons behind the varied walls of secrecy are revealed slowly by the author, in their own time, thus keeping the reader absolutely enthralled all the way right through to the concluding chapters of the book. The research behind this novel has clearly been extensive and it shows. Also, a nice touch after the epilogue is that Linda expresses some valuable words to explain to the reader why the book was written and what initially inspired her to do so.
For me, 'The Last Thing She Told Me' is the literal definition of a classic 'page turner'. As readers, we desperately want to find out what happens to all of the characters, because Linda has created each one with deep thought and makes them so real on the pages; bringing them to life across the three hundred and sixty-five pages.
Linda Green is an excellent writer and one who I shall definitely look out for again in bookshops. Thoroughly recommended.
Beverley Ann Hopper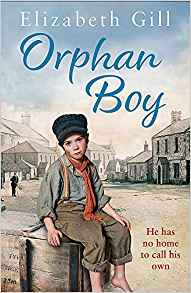 The story of Niall McAndrew [McLaughlan] a lost little lad. Mother died in childbirth, father who's not his father shoots himself. A difficult childhood then grows into a young man.
A heartbreaking read he is torn between two women, becomes a successful business man, united with Joe Forster in the pit industry. It's in their blood.
I loved this Deerness series, I had to keep reading on the compassion in this book shows through was sorry to read the end.
Elizabeth Ducie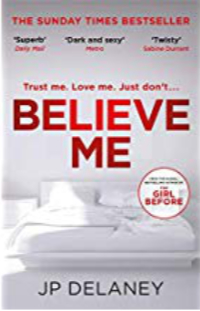 Believe me by J P Delaney
How can I review Believe Me without including spoilers? It's going to be a tough task, but I'll give it a try. Claire Wright is an actress with a troubled past, both as a child and as adult. She is in America trying to revive her flagging career after an unfortunate incident in her native Britain. But while she waits for fame to come knocking, she still has to pay the rent and eat. While not completely comfortable with the actions she has to take, she does what she has to for money.
Claire is recruited by the New York police force to go undercover in the investigation of the murder of a wealthy woman. Her task: to get close to the grieving husband, Patrick Fogler, whom they suspect of being the killer.
And that's as far as I can go, without giving anything away. But what I can say is this psychological thriller is one of the best books I have read in a long while, full of twists and turns. I was continually changing my mind about what was going on; and I didn't guess the ending.
Delaney's writing style is crisp and flows easily. I loved the device of setting some of the action in the form of a play, complete with stage directions. At 400 pages, it's longer than many books in this genre, but it took me just two days to read, partly because I couldn't put it down and carried it around with me for snatched moments of reading throughout the day. The development of the two main characters was excellent. Claire, in particular, will remain with me for a long time.
These days, I rarely give a book more than four stars out of five. Believe Me is at least a six! Highly recommended.
Debbie Taylor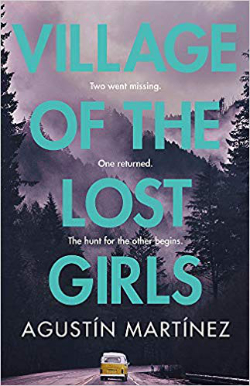 Village of the Lost Girls by Augustin Martinez
This was a very compelling book to read, I found once I started I had to finish it as soon as possible. The picturesque setting for this book seemed very idyllic but it soon becomes clear that all is not so perfect in this village.
There were so many twists in the storyline it seemed that every character you came across became a suspect and I found I was accusing everyone of being the perpetrator.
The subject matter is quite sensitive and may not appeal to everyone but I will say that it is wonderfully written.