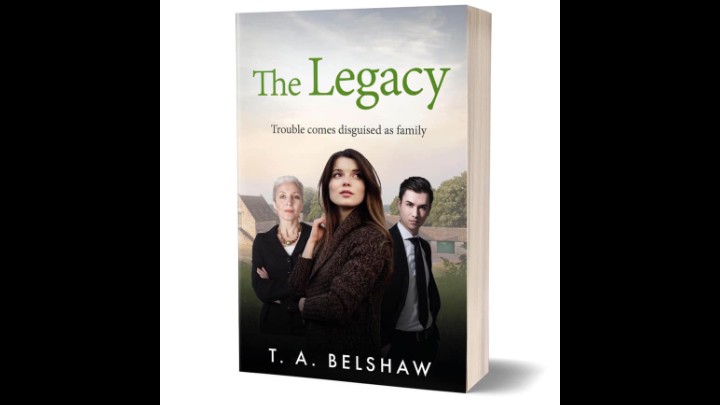 I was sent an ARC copy of Trevor's latest book and having read Unspoken, I was keen to find out how the characters from Unspoken are shaping up in The Legacy.
This book can be read as a stand alone novel, so I won't spoil it by saying how Unspoken ended.
From the first chapter, we are introduced to Jessica and how her favourite relative has recently passed away. At the reading of the will, Jessica inherits a considerable amount of money and properties.
Her immediate family are anything but 'nice' or 'charitable' and are not impressed by how little they receive.
As the story unfolds, we read about Jessica's live in boyfriend who refuses to keep away even though they have split up. Her mother has alcohol issues, her father gambling issues, her grandmother turns out to be anything but loving and all want a part of the inheritance.
The solicitor handling Jessica's will is charming and handsome and wins Jessica round by wining and dining her. Is he all he seems? Should a solicitor be dating one of his clients??
Moving into the farmhouse she has inherited, Jessica is continuing to write a book about her great grandmother's diaries from the 30's and 40's. There are more monmentos discovered in the attic and a few surprises and shocks come to light.
The Legacy flows well and makes the reader eager to find out what happens next with each chapter read.
The ending leaves the reader wanting more as there are many loose ends that need to be tied up.
Trevor Belshaw never disappoints with his style of writing and I am looking forward to Book 3.
I give this book 5 stars.