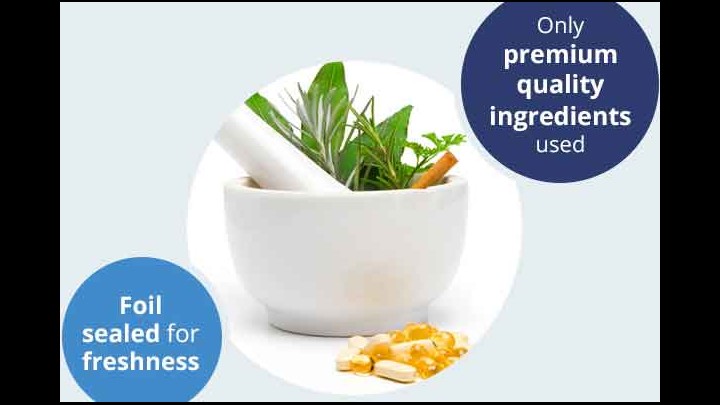 I have been buying Healthspan products for a number of years now and am very happy with the quality and value the various supplements provide
In the past I have written about supplements for joints, vitamins, Omega 3 and even cat and dog supplements.
I have been sent two of Healthspan's newer products to try and would like to share my findings with you.
Opti-Magnesium

I was recommended by a friend to try magnesium for stress relief and also as a possible help for insomnia. This extract from the website states:-
'Magnesium is one of the most important minerals found in the body and has a whole array of health benefits linked to it. Magnesium plays a role in many body functions, including the support of energy metabolism, assisting the conversion of food into energy and reducing tiredness and fatigue. It aids the normal functioning of the nervous system and the maintenance of normal muscle function, including the heart muscle. It also supports brain health, contributing to normal psychological function.'
I am going to take them for a few months and see if I find my brain health improves and also the sleep issues. I will report back to you! There is also a really interesting feature from the Nutritional Expert Editorial Team on the website which is certainly worth reading. I never realised just how important magnesium is for the body to function well.
Retailing at £10.95 for 90 tablets and recommended dose is 2 tablets per day - that works out at 25p per day, so not much to pay for improved functions!

This is a relatively new product from Healthspan and can play an important part in supporting the immune system. As this extract from the website states:-
'Super50 Pro is Healthspan's most advanced live bacteria supplement. It contains an unprecedented 50 billion friendly bacteria from four well researched strains, including high levels of Bifidobacterium lactis which is shown to decline as we age. Healthspan's unique formulation combines an advanced blend of Lactobacillus acidophilus, Lactobacillus
plantarum and two strains of Bifidobacterium lactis. These strains are natural residents of the human digestive system and have been carefully selected to support the protective intestinal microflora naturally found in the gut. Calcium and the vitamins D3 and B6 are included for their role in supporting digestive and immune health, as well as energy metabolism. A healthy gastrointestinal tract hosts approximately seven trillion live bacteria. As the digestive system plays an important role in supporting the immune system and absorption of nutrients, it is essential that a healthy balance of bacteria is maintained. Super50 Pro only contains tough bacteria strains that do not require refrigeration, providing a long shelf life. They are also completely lactose-free.'
That is quite a lot to take in isn't it!!! 50 BILLION friendly bacteria! mind boggling. And to think there are around 7 TRILLION live bacteria in a healthy gastrointestinal tract!
I have been taking a certain drink now for many years which claims to aid digestion and help with fighting off unfriendly bacteria. However this little drink may not be all it seems. The various reports on TV have spoken of the high sugar content in each bottle (sucrose 8.5%) and little evidence to show the level of bacteria included actually works.
Since taking Super50 Pro, I have noticed that my IBS has calmed down and I do not get the cramps I sometimes have from eating certain types of food. So I shall definitely continue to take these.
The cost for these drinks is around £2.78 for 8. This works out at just under 35p per day. The cost of Super50 Pro is £28.95 for 60 capsules. Recommended dose is 1 tablet per day and so this works out at 49p per day.
There are many more products on the Healthspan website and a wealth of information and advice. Do pop over and take a look?
All photos copyright Healthspan.