Heating is so expensive these days whichever method you choose to buy to heat your home.
If you have central heating but don't want to have the radiators on in all the rooms, why not invest in a low wattage slim line panel heater?
I have been sent the ARLWP800TI model from Dimplex to evaluate and will share my findings with you.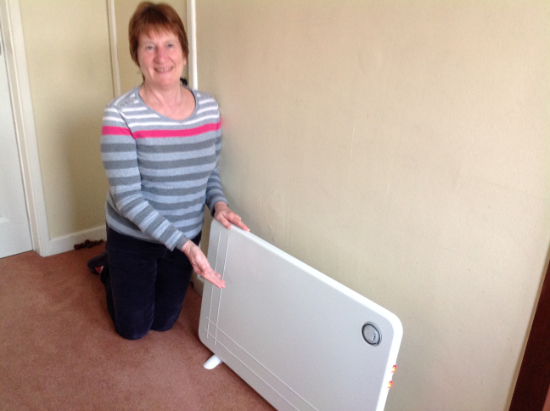 Takes no time at all to heat up
Let me quote a few lines from the Dimplex website:-
'The Dimplex 800W low wattage panel heater is an ideal background heating solution for rooms where there is the need to keep a chill off, such as hallways or small bedrooms. Slimline and simple to use, this low output panel heater has a 24 hour timer with three heat settings operated by two side switches and comes complete with fitted plug.'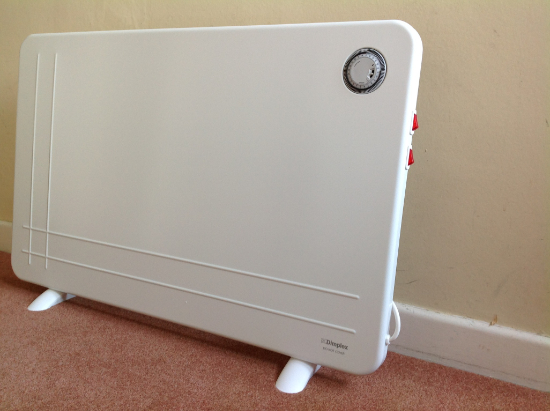 Ideal place for me is in the hall
This heater looks attractive and is available in black or white. Weighing 5.9 kg, it is light enough to be carried from room to room. Measuring 530mm height x 800mm width x 35mm depth, it can be used as a free standing heater or a wall mounted one.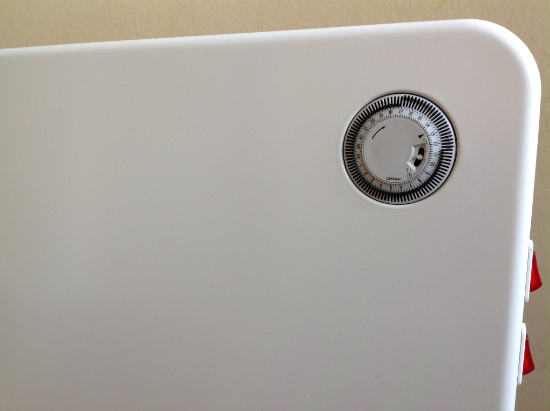 Timer is straightforward to set up
Including a timer, auto shut off, frost protection and a safety cut out, this is an ideal solution for preparing a room you may wish to use when coming in from a shopping trip or a days work. No need to have the whole house running on expensive gas, electric or sold fuel for hours on end. Dimensions of the heater are as follows:-
Depth 35 (mm)
Depth with Feet 200 (mm)
Height 500 (mm)
Height with Feet 530 (mm)
Weight 5.9(kg)
Width 800 (mm)
This panel heater can be used either freestanding or wall-mounted without being at all obtrusive. It also comes with a 3 year guarantee.
Retailing at £123.90, I think this heater represents excellent value for money and I can highly recommend it as another great product from https://www.dimplex.co.uk

The website has a list of dealers possibly in your area that sell this product and it is also available from Dimplex direct.
Please telephone 0800 028 6122 with any queries you may have.
Lot 20 is new EU legislation designed to remove inefficient technologies and reduce the energy used by products that heat our homes. This will help to achieve the UK's overall carbon reduction targets. Please read more about Lot 20 here.