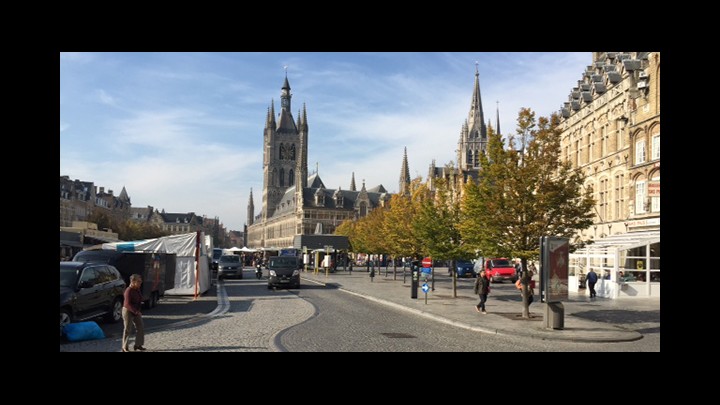 I have wanted to visit The Menin Gate in Ypres- now known as Ieper for several years and we at last managed it earlier last month.
We drove to Folkstone and travelled on the shuttle to Calais then drove for approx an hour to Ypres.Our hotel,The Albion, couldn't have been better placed- 5 minutes walk from the lovely Square with its many restaurants and cafes and the amazing gate.
We were so lucky to have great weather and were able to walk the Ramparts with the lovely autumnal trees.
Thousands of names etched on the wall
We were advised by the hotel staff to arrive early for the evening ceremony at the Gate where the Last Post is played and the dead are honoured. This happens every night at 8pm and is a huge tourist attraction with people coming from all over the world.
It is quite an emotional event and each night an individual soldiers' story is told.
Wreaths are laid to remember the brave men
Wreaths are laid and the poignant sound of the piper playing the last post is amazing. We attended both evenings we were there.The respect for those brave men who lost their lives but were never found is evident by the museums that tell the story of the hardship they suffered.
We also visited Passchendaele and several of the cemeteries. Some of the headstones showed the names of the soldiers. Often several were buried together which was kind of fitting as they died together.
The ones that made me cry said "Unknown Soldier" and underneath "known only to God"
We celebrated a family birthday while we were there with lovely food and a few drinks and thanked our lucky stars that we have the freedom to do this today because of these remarkable men who died for us.
So sad that nothing has been learned as we lose more brave young men and women in modern conflict.