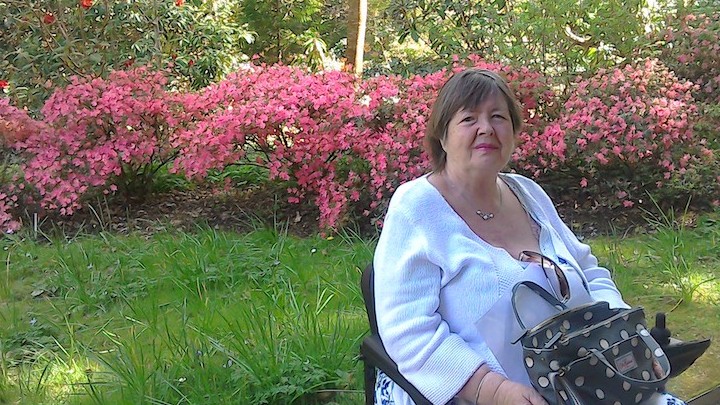 While on holiday in Cornwall on a short break, we once again visited Trelissick Gardens which is owned by the National Trust.
As our caravan is near St Mawes, we get on the King Harry ferry, which is a lovely experience in itself, Trelissick is just up the road from where we left the ferry.
It was the most glorious day, and although there were many visitors, the grounds are so spacious it didn't seem as though there were hoardes of people. We were directed to a disabled parking space, which was very close to the toilets & restaurant.
The restaurant was wheelchair friendly, and the meal we ordered was really nice. Bacon & Egg pie, with new potatoes, coleslaw & salad. We really enjoyed our lunch, which set us up for the rest of the day.
Showing our membership cards was easy too. Very accessible wheelchair access, and very helpful people at reception.
The gardens are glorious, and the paths for wheelchairs are very flat. And although we couldn't access the whole gardens because of some hilly, narrow paths, we felt that we had seen everything. The shrubs are beautiful everywhere, and the trees. The most lovely place to visit, and we were lucky with the weather. I felt totally relaxed, and thoroughly enjoyed the experience.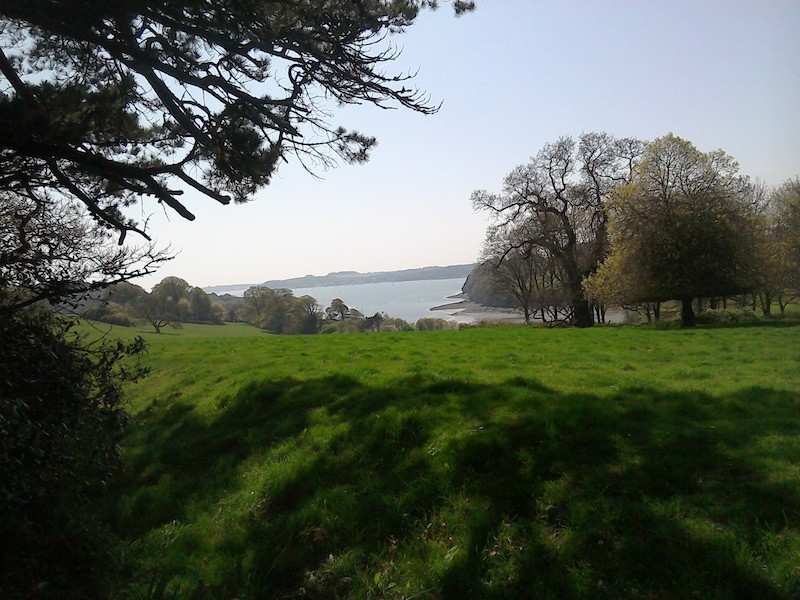 On this occasion we didn't visit the house, which is well worth stepping into, with captivating views over the River Fowey. And if you are in a wheelchair there is access at the side of the house. And the interior of the house is also easy to manoeuvre around.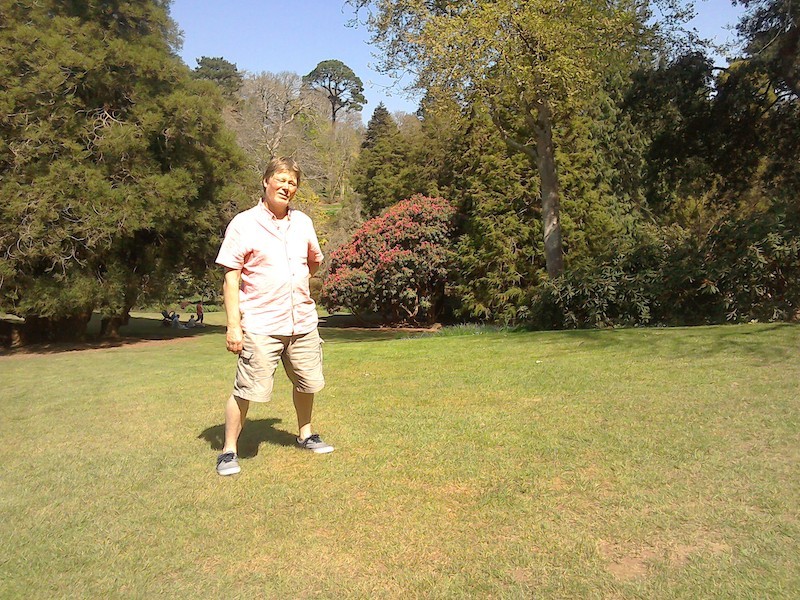 All in all, I would recommend a visit to this beautiful property, whether on foot or in a wheelchair. And of course the National Trust do have wheelchairs you can borrow if you need too. But maybe best, on busy days, to ring & book one to avoid disappointment.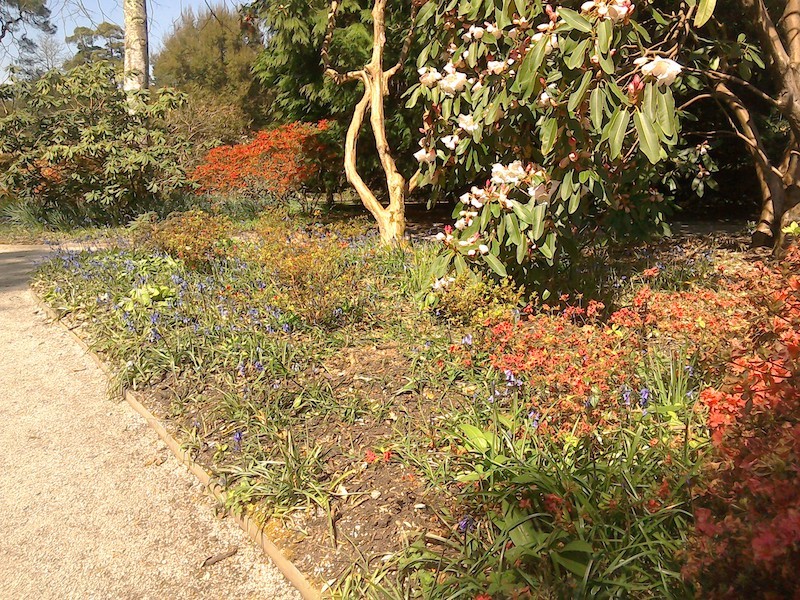 After a partaking of a cool glass of elderflower cordial outside the restaurant we made our way back to the King Harry Ferry after a very enjoyable few hours with no complaints!! .....
The King Harry Ferry is £8 return for a car .....