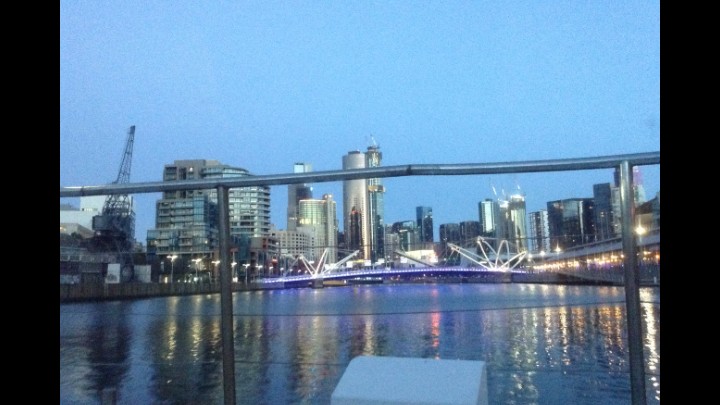 There were only two more days before Queenie and Quentin were going to be flying to a country they had never visited before...
so today was going to be spent shopping, and walking around the grand city of Melbourne. As it was the end of November, all the shops and hotels were decked out with Christmas decorations so they set off to take a look.
Sitting at the base of the huge Christmas tree in the hotel
They began in the hotel opposite where there was a huge tree beautifully decorated and all lit up, with lots of little stalls set around the lobby, then they set off into town to find a Christmas decoration shop the concierge had told them about.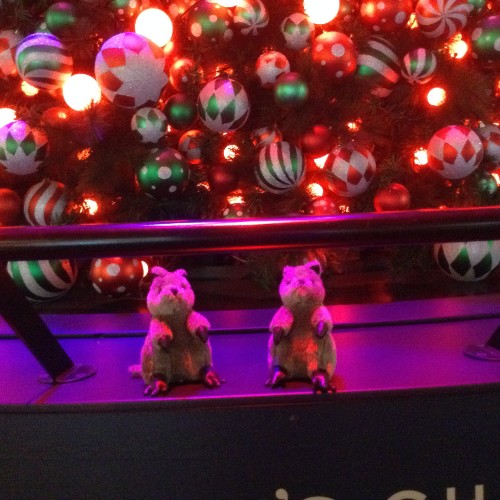 Choosing some Christmas decorations
They found it and chose some lovely decorations to bring to England with them. After a long walk to the market, a short break for lunch, it was back to the hotel to prepare for the evening river boat trip with a three course meal and drinks. The coach took them to the boarding point and once on board everyone settled down to have a really good time.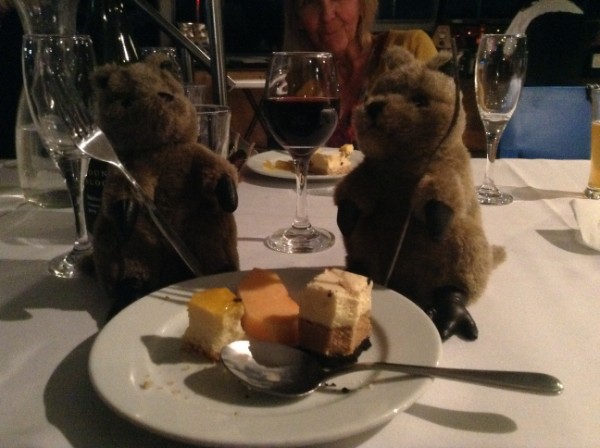 Enjoying dessert on the river boat cruise
It began in the daylight, which quickly faded and everything changed as the surrounding shore line lit up as they cruised on the Yarra river.
The end of an evening of fun and laughter
The meal was superb, the wine kept flowing, and eventually Queenie and Quentin realised that perhaps they had over done their farewell dinner cruise celebrations and couldn't wait to get home to bed.
Lead image is of Dusk on the Yarra River from the boat.
To be continued...
See Day 1 here.
See Day 2 here.
See Day 3 here.
See Day 4 here.
See Day 5 here.
See Day 6 here.
See Day 7 here.
See Day 8 here.
See Day 9 here.
See Day 11 here.
See Day 12 here.