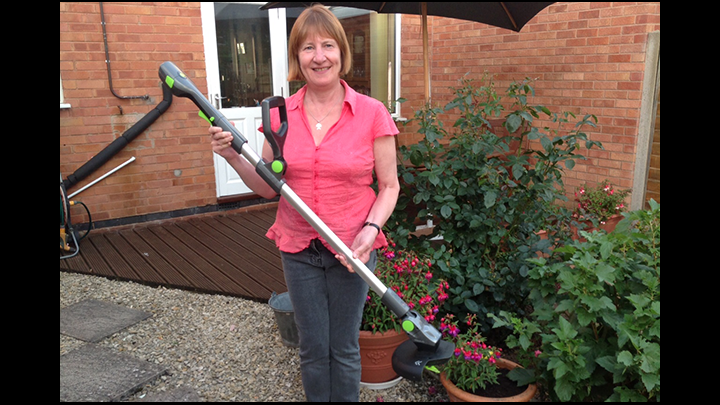 It will soon be time to cut the lawns and trim the edges. Maybe you have already started?
I was sent the latest GTech Grass Trimmer last year to evaluate and would like to share my findings with ReviewSpot members.
It is a few years since I have owned a grass trimmer or strimmer. I think mine was a Flymo and it lasted a couple of years before cutting out one day. I have never replaced it. There are many cordless trimmers on the market now with wide price variations. So what is so good about the GTech model? First impressions are favourable. It is SO light! Weighing in at 1.75 Kg, manoeuvring is easy and effortless.
No cords to trip over, no wires that get accidentally cut and no messy petrol spillages that can occur with other makes and models!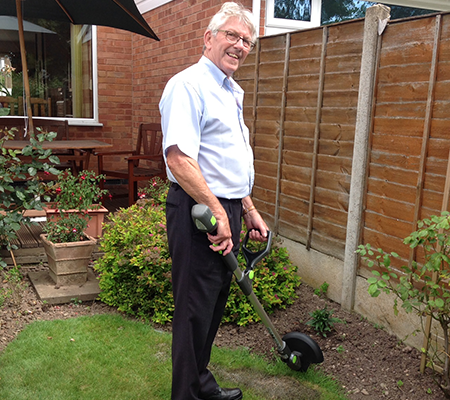 About to start
Derek wanted to have the first 'go.' He could not praise the trimmer highly enough. It glides along the edges of the lawn giving a smooth neat finish. What would usually take around twenty minutes using garden shears, the ST20 zoomed around my lawn in less than five minutes!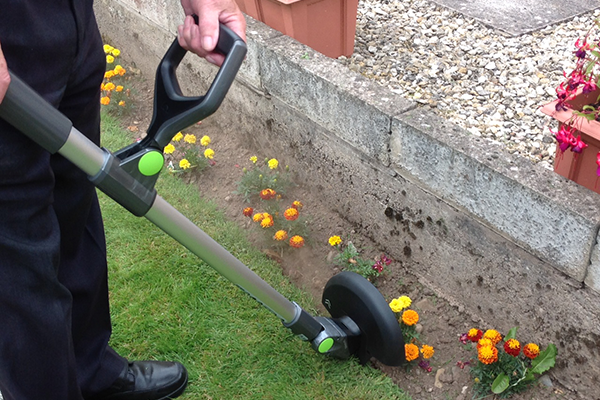 Glides along beautifully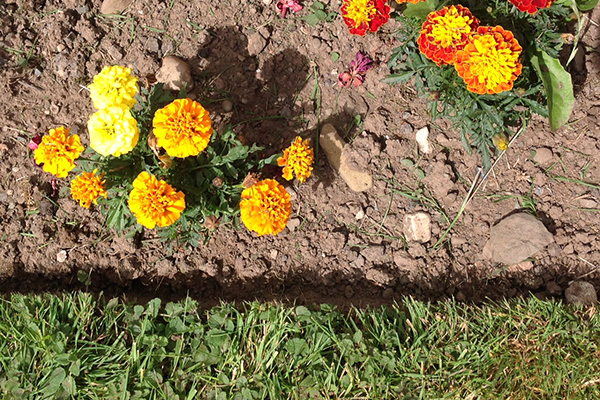 Super edging!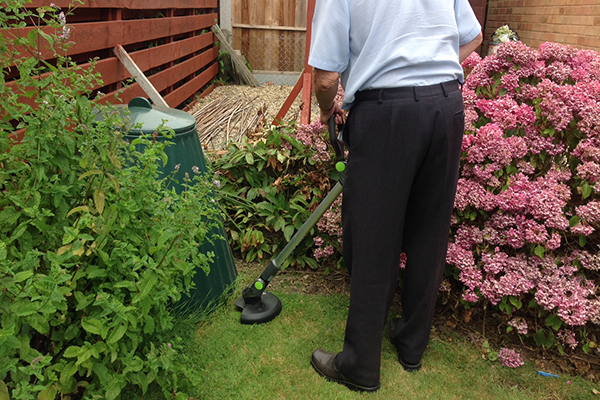 Even the tightest corners are not a problem
There is a rotating head to enable the trimmer to cut neatly in awkward corners of the lawn. Priced at £129.99, the trimmer is not cheap, but then great products are priced according to their durability and quality. Free blades are issued for life and you only have to pay a small postage cost to receive them.
Derek and I are very impressed and would urge you to consider buying this model when your trimmer needs replacing. I think you will be very satisfied!