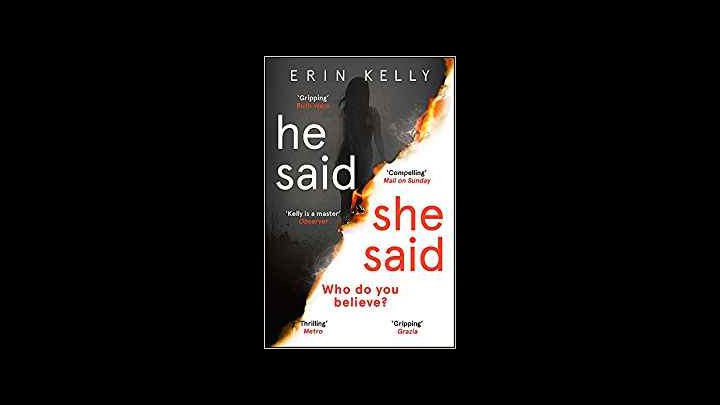 Recent graduate and astronomy fanatic Kit has fallen in love with Laura, who is the kind of smart, beautiful and clever girl he'd have thought would be forever out of his reach.
But – amazingly – Laura falls in love with Kit, too.
Kit is somewhat obsessed by eclipses and, inspired by his enthusiasm, Laura agrees to join him at the Lizard in Cornwall to witness her very first total eclipse of the sun. As the moon begins to cover the sun, Laura hopes to be enthralled. But clouds make this particular eclipse a far from perfect experience for Laura, and what happens next dismays her even more. She and Kit stumble across a couple having energetic sex in the half-light, and Laura is convinced the girl was being raped.
The man – Jamie – insists the sex was consensual, then he disappears into the crowd of eclipse-watchers. The girl – Beth – seems too traumatised even to speak, but later she insists she was brutally raped. When Jamie is caught and the case comes to trial, Laura is subjected to a punishing examination by the barrister acting for the accused, and she begins to have doubts. What if Jamie is telling the truth? What if he is innocent and the admittedly rough sex Laura witnessed was consensual? But then, goaded by Jamie's counsel and feeling a sisterly affinity with the apparent rape victim, Laura tells a lie. A lie that could land her in prison and ruin her life.
She's not the only one who is lying. As the story unfolds, it appears several other people have something to hide.
The rape victim – that's if she was a victim – showers Kit and Laura with gifts and gratitude one minute, but then loses it as she storms out of their lives forever. Or does she? Kit and Laura decide Beth is deranged and they become so afraid of what she might do that they change their names. But Beth knows Kit and Laura are committed eclipse-chasers. It won't be too difficult to predict where they might be found anywhere in the world, whenever she decides it's time to find them – and harm them? But they were on her side. Why would she want to harm them?
The novel asks how far apparently ordinary people will go to keep a secret, what they are prepared to believe about themselves and about other people, and how much preserving appearances matters.
Honesty is an overrated virtue – discuss!
This is a story that will keep you awake into the small hours.