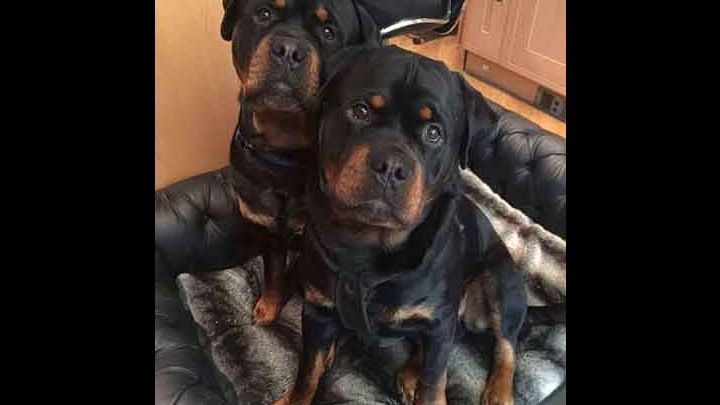 My good friend Susan Sly is an excellent Dog Behaviourist. If you live in Herefordshire and would like help with your dog, do read this article as sent to me in Sue's words.
Do you think that it's not a problem when your dog gets excited and jumps all over you or visitors?

A barking Daschund
Or pulls you down the street when you go for a walk? When your dog barks at other dogs, people, bikes etc? Do you know that your dog is not happy or healthy like this?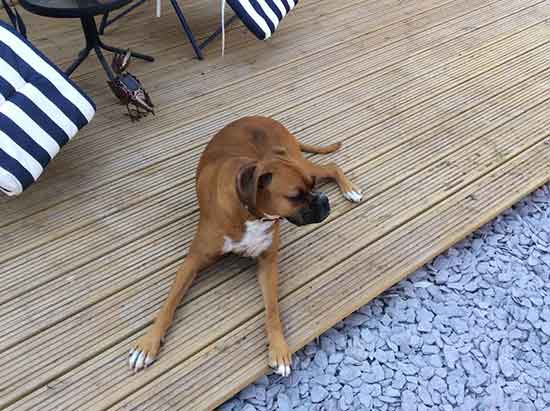 A reactive and hyperactive Boxer
These are just some of the small issues that I can help you and your dog with, therefore making him/her a more relaxed and confident and rebalanced dog. I will come to visit and assess you and your dog or dogs in your home. The areas I cover are the whole of Hereford and South Herefordshire.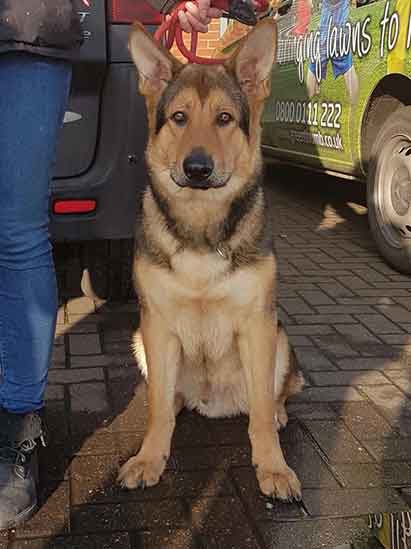 An aggressive German Shepherd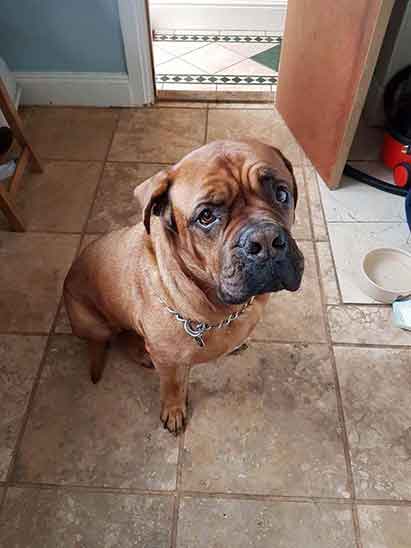 A deaf and super hyperactive Bulldog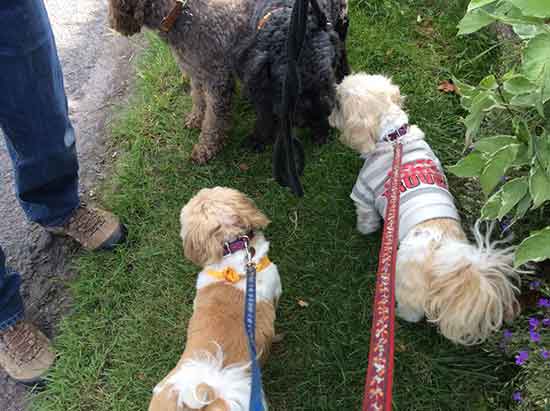 Two shy Shihtzus
The Rottweilers in the lead photo were just some of the dogs that I worked with on my 3rd level of dog psychology and behaviour.
I am delighted to report that the photos included above are of some of the dogs that I have worked with and all have achieved great results. This is not only satisfying for owner and dog alike, but also for me.
As well as being VERY passionate about the work I do, I gain great pleasure in seeing how dog behaviour patterns can be altered with patience and the correct teaching methods applied.
I hope to be able to carry on with my work for many years to come. Please see below for details of how to contact me.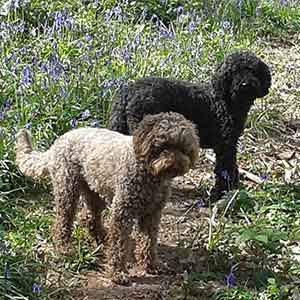 My own happy and well behaved beloved dogs!
Canine Troubles. Dog Behaviourist.
I am fully qualified and have completed the 3 levels required with certification in dog psychology and behaviour. I am recognised as achieving the comprehensive knowledge and the practical skill level, that is required in the application of Canine Psychological Evaluation and Rehabilitation.
I would love to help with any issues or dog problems in Hereford itself and the South Herefordshire area.
Very reasonable rates.
See below testimonials from some very happy dog owners!
JG....Lots of tips and good advice. Very Friendly, approachable and always has time for the problems that may arise with your dog.
DR......Excellent training and advice. Really good value for money.
RS.....Sue puts you in a very calm environment so that you can work with your dog. She is very passionate about what she does and it comes over really well.
JS.....Fantastic friendly advise, my puppy is now a very happy girl.
LI......Sue has been out to me only a few times but already I can see a difference in my dog. She has a way of explaining dog psychology and behaviour in a way that I can see works.
Contact Sue Sly
susiesue6@btinternet.com
Tel. 01981 252922
Mobile. 07810664523
See My Canine Troubles Facebook page for more photographs. https://www.facebook.com/caninetroubles/ and my twitter feed https://twitter.com/SusanSly5