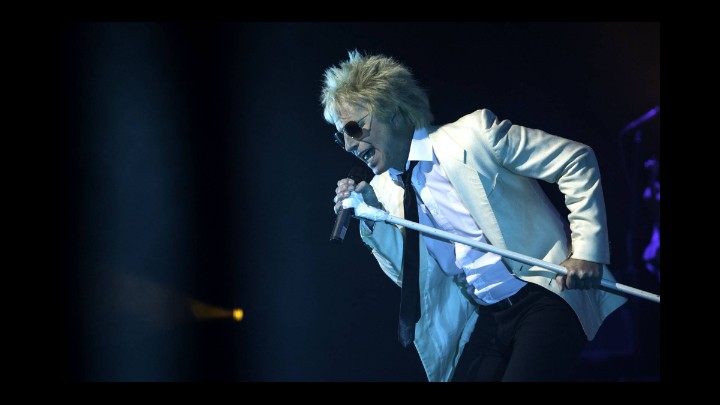 Paul Metcalfe is currently on tour performing 'Some Guys Have All The Luck' as Rod Stewart with his band.
I urge you to go and see them if you are a Rod Stewart fan, you won't be disappointed!
Paul has very kindly agreed to answer some questions for my website and the interview is reproduced below.
Hi Paul, Friday 14th September at The Courtyard, Hereford, Herefordshire, was one of the best nights out that I have had in years. What a concert! What amazingly talented musicians and of course, what a fabulous voice you have!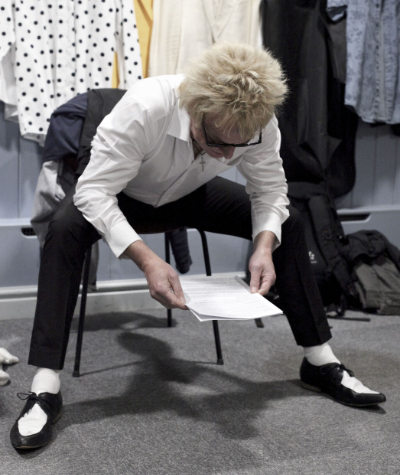 Can I begin by asking you when you first thought of performing as Rod Stewart?
I used to do covers in pubs and clubs many years ago and people used to come up to me and say I sounded like Rod, particularly when I did Maggie May. So I thought Id try it and I've never looked back since.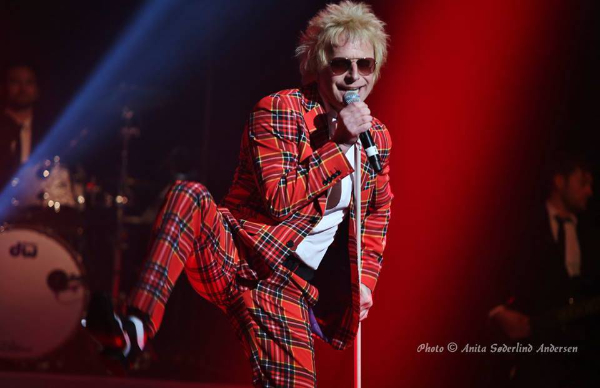 Has Rod always been a hero of yours from a young age?
Yes. I heard Maggie May when I was a kid and it just blew me away. And his look was pretty unusual at the time which caught my eye. I bought the album Every Picture Tells A Story and played it over and over again. I loved the sound of the instruments – acoustic guitar, violin, mandolin as well as drums and electric guitar– against his raspy voice. It sounded so warm and relaxed.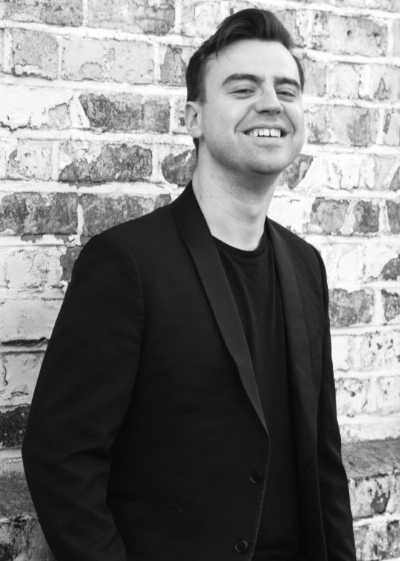 Rob Yeo
I loved the storytelling that was part of the concert, charting Rod's early days and first hits, then explaining how his big break with Maggie May came about?
No! Some venues the audience are a lot quieter but when you see the comments on social media you realise that they really enjoyed the show but were just a little bit more reserved. Scottish audiences always go crazy!
Nik Carter
You have some very talented musicians performing with you, did you find them or did they find you? Either way, what a perfect set of performers.
I was lucky enough to get my keyboard player Rob almost by accident! And he knew a lot of young musicians so we got the right guys into the show. Most of them didn't know much about Rod before but they've all become fans since being on the show.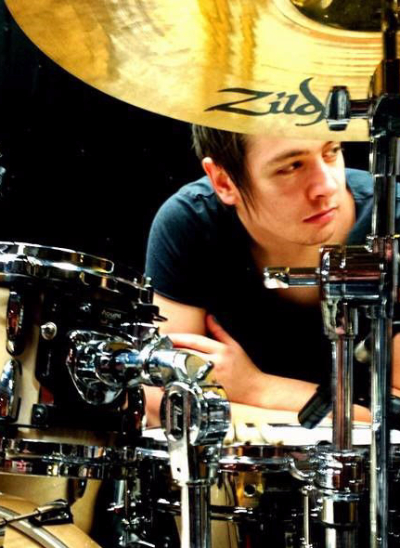 Sam Hocking
Audience participation is very much part of your show, do you find all the venues you perform at are equally as keen to join in as we all were at The Courtyard?
Yes I think it's important to make the show more than just playing the music. And I love telling the story and getting a reaction out of the audience. I did a lot of research and even learnt some things myself!
When did you get your first big break in the UK and start touring?
I'd always thought that a theatre show dedicated to Rod would be a success but it was hard work convincing people. I tried a few promoters but they all turned it down. Luckily I eventually found someone (through another tribute artist) who was willing to take it on and also had a lot of good ideas.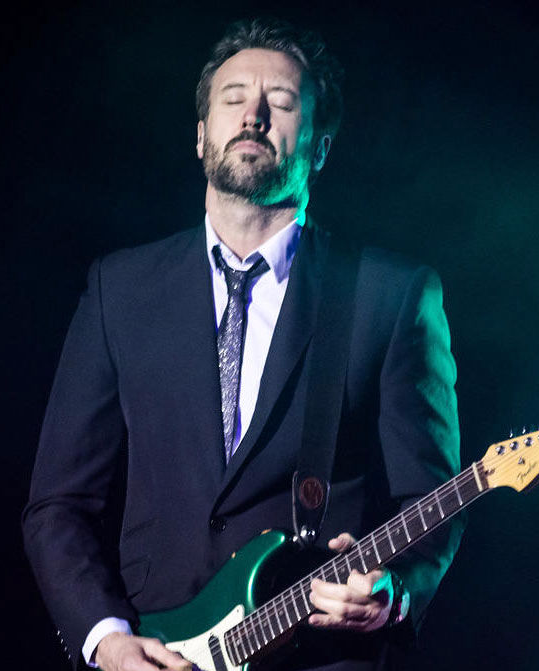 Simon Small
How do you relax?
I have a lovely dog who I walk, I try and keep fit by swimming and I like gardening - not very rock 'n roll I know!
Do you listen to many types of music?
Lots and lots of different types. I even like some classical music. I've got 2 teenage sons who have played me some stuff that I really like as well.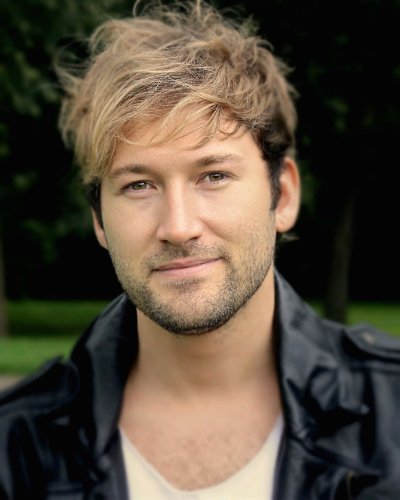 Steve Rushton
What are your plans for 2019 and beyond?
We have great plans for the show in 2019 and beyond. First of all, we will be changing the show slightly to keep it fresh. So some new songs, a few different anecdotes and some new visuals. In 2020 we will be touring Europe and we're in talks with Australia and New Zealand for the following year. Very exciting!
Many thanks, Paul for your time and may I wish you continued success with 'Every Picture Tells A Story.
All photos are copyright Some Guys Have All The Luck and used with permission. Take a look at the website for more interesting information including tour dates etc.